• DIY • DoItYourself • Funny • Silly • Wacky
The folks over at COOPH have released a "Best of DIY Smartphone Rigs" video that covers some truly wacky ideas. From a DIY 'gimbal' to a scary looking spinning rig, there are at least a few ideas here you definitely haven't tried yet. The video describes six creations in all, each showing various levels of ingenuity (or is it insanity) to create a variety of janky stabilizers and motion control rigs for the smartphone shooter on a budget. Whatever you think of the usefulness of these ideas, you have to give COOPH points for creativity. The ideas covered include: A...
---
• Declutter • DIY • Productivity • Workspace • WorkstationTips
Cable clutter is the scourge of the modern work desk. Sure, we are trying to go wireless as much as possible, but there are still plenty of cords snaking around. Let's do some desk cable management to organize them once and for all. The charging cord for your laptop and phone, USB hubs, mouse, and other odds and ends create mess in any work space. It's time to learn how to organize and manage computer cables on and under your desk. 5 Steps to Organize Cables on Your Work Desk People on the internet continue to share several different cable...
---
• DIY • DiyOrganization • Organization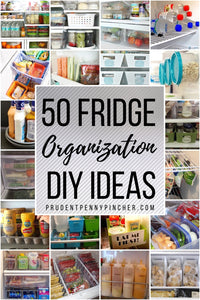 Save space and time looking for ingredients with these clever fridge organization ideas. From snack organization to freezer organization, there are plenty of cheap DIY organizing ideas to choose from. Many of these organization ideas can be made using dollar store supplies. Dollar Store Fridge Jars and Bins from The Social Home Fridge Organization from Goodbye House, Hello Home Refrigerator Storage from PBJ Stories DIY Condiment Bottle Organization from Alton Brown Free Printable Fridge Labels from Clean and Sensible DIY Magnetic Tins from Tatertots and Jello Fridge Organization Using Bins and Mason Jars from Clean and Sensible How to Keep...
---
• Art • Crafts • DIY • Hacks • SchoolSupplies
If you're looking for a way to create stunning and creative paintings with a tool that is easy to use even for beginners, we recommended watercolor pencils. With the ability to be used wet, dry, or in a combination of the two, watercolor pencils enable budding artists to switch between drawing and painting. Watercolor pencils are made with a water-soluble binder that is activated when the tip of the pencil is dipped in water or when water is painted onto a drawing made with watercolor pencils. This allows artists to choose between a traditional pencil crayon drawing and a watercolor...
---
• Bathroom • BathroomStorage • DIY • HomeDecor • HomeIdeas • OrganizersForClosets • OrganizersForOffice • OrganizersForSchool • OrganizerThm • StorageExecutive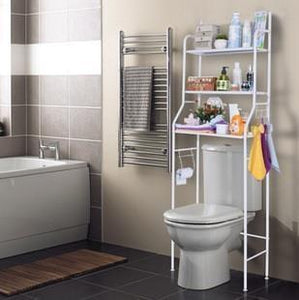 Products 1 – 24 of 369 – Bath Storage. Free shipping on orders over $49. Explore Kathy DaRosa Bartell's board "Bathroom Cabinet Organization" on Pinterest. See more ideas about Bath room, Home organization and Organizers. . Create your own DIY vanity with these tips The post Dreaming of spendy vintage . DIY Cabinet Door Storage Bins: This storage idea is perfect for the inside of bathroom cabinet doors. They can store items for baths, hygiene, and even toilet . . on Bath Storage & Organization products & more at The Container Store. . 4″ Dream Drawer Organizers . White Cabinet-Sized Elfa Mesh...