• Amazon • Backpacks • Hacks • Home • OfficeSupplies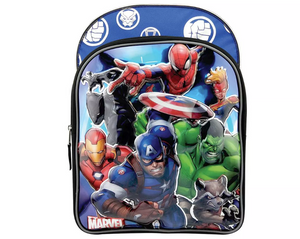 Back-to-school season is one of the best times of the year for students and parents alike. There's so much that's new, so much possibility for the year ahead and this year in particular, it means a much-needed break for parents who've been holding down the fort at home. When you're a student, the start of a brand new school year means many things — anticipatory energy, sometimes dread, and shiny new binders. For parents? Usually it comes with a big bill for school supplies, new outfits, backpacks and more. Thankfully, there are plenty of back-to-school sales from top brands looking...
---
• Home
1 0 0 credit Case-it Mighty Zip Tab 3-Inch Zipper Binder, Black, D-146-BLK There's no denying the importance of the best binders for the ones using it. And concerning that very thing, this particular option happens to be one of the best and best binders. The reason why this best binders is famous on the best binder reviews global front is due to the fact that it sports wonderful features that can be extremely beneficial for its own share of customers. The reviews are available in the best binders for middle school market. But no other brand is as great...
---
• DIYPetCare • Home • Spring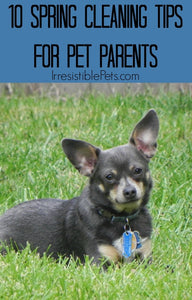 Chuy might be small but he's a big part of our house! Not only that, I seem to find socks, dog toys, and dog hair all over my home! As much as I love Chuy, I don't love the mess that comes with being a pet parent! I've put together ten spring cleaning tips for pet parents in this post. 1. Clean and Organize Your Pet's Food Stash Go through your pet's pantry and dispose of any expired or stale pet food/treats. Make sure all bags and containers are clean and air tight. If you want to save space and...
---
• Home • HomeManagement • Life • Paper • PaperClutter
I originally set up our family's Important Information Binder back in 2012, soon after our first child was born.  As crazy as it might sound, this binder was the peace of mind I needed "just in case" something happened to Dave, to me, or to both of us. I needed to know that another family member could "easily" take over our home, our finances, my business, our child (now children!), in an emergency situation — and this binder seemed like the most organized and efficient way to do that.   At the time, my worst nightmare was not being able to care...
---
• Home • Organization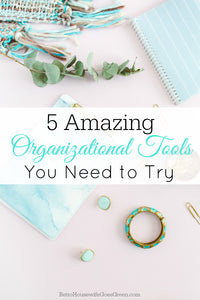 I have a lot on my plate. I run a business, have a home to take care of, volunteer, have an elderly dog that needs a lot of care, and all those other things that add up. I need a lot of organizational tools to help me keep up with it all, or at least try to keep up with it. There are those two baskets of clean clothes waiting to be folded, but everyone is alive and most things are taken care of. There are so many things in my life that I use to help keep me on...