• BlogPosts • HoneyMustardMiniMeatloaf • Recipes • SheetPanDinner • SheetPanMiniTurkeyMeatloaves
I previously made a similar recipe to this – my balsamic turkey meatloaf sheet pan dinner – that one was such a hit with my family that I figured I would create another similar one!  You can pick your sides and make everything on one pan (I like to use these pans) but any sheet pan will work! What ingredients do I need to make sheet pan mini meatloaves? Ground chicken – you could also use ground turkey or ground beef Egg – serves as the binder to hold everything together Panko breadcrumbs – I like to use the Italian...
---
• BlogPosts • Containers • De • OrganizingTips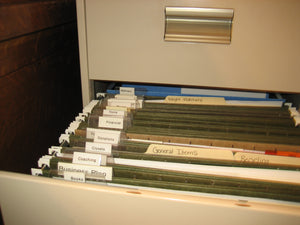 s. They come in lots of different shapes and sizes.  A container can be a bin, basket, box, binder, shelf, drawer, tub, tray, rack, jar or bag. When organizing containers serve three basic purposes. Containers help us hold like things. How many junk drawers do you have, and what's inside them? Junk drawers are usually stuffed with a jumbled mess of random things, hence the name. Therefore, my recommendation is two small junk drawers per household, but that's it. The rest of our drawers, and all the other containers in our home, need to be filled with items that belong...