• Beef • Fall • Favorites • Spring • Summer • thekitchenwhisperer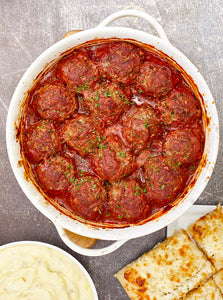 A multi-generation meatball recipe from my family to yours. When it comes to creating recipes, I much rather prefer to make foods that I grew up on and ones that I can connect with than the lastest insane trend out there. For me, food not only revolves around flavor but also around memories and moments in time. I'm a sentimentalist no doubt. Food, cooking/baking, and creating recipes have to have more than just an awesome taste. They have to have a meaning, purpose, or spark/create a memory. This recipe has been in my family for generations. I did tweak it...
---
• AnnTaylor • Collaboration • Fall • Outfits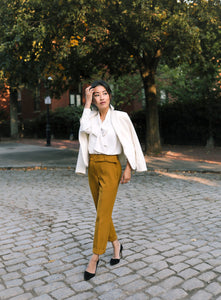 Ann Taylor blouse xxs petite, pumps 5, pants 00p c/o, textured blazer 00p c/o (slightly shrunken fit) I'm partnering with Ann Taylor to share a few recommendations from their fall arrivals, just in time for their awesome Cyber sale that ends tonight (Monday). Use code FALL50 for 50% off and free shipping on everything! Whether you're trying to build a polished wardrobe from scratch or just looking to add a few select pieces to update your closet seasonally, below are a few standout items from my try-ons. I love how several of these are designs that I got years ago...