• Freebies • FreePrintables • Lifestyle • PrintableGroceryList • Printables
I decided to make a new grocery list. Typically I share recipes on Monday. But, I thought all you meal planners, moms, home cooks, and foodies would love a pretty, new Printable grocery list template! Today's grocery list is free! Looking for other printables? Grab more free printables here. This post may contain affiliate links. We earn a small commission from qualifying purchases. This is at no additional cost to you. Printable Grocery List This is a lined grocery list template that can be used whole or cut in half for smaller lists. It also has checkboxes for checking off...
---
• BestOfPrintables • FreePrintables • Organization • Organizing • RecipeBinder
It always took me forever to decide what meals my family would have over the coming weeks because I could... The post FREE Printable Recipe Binder appeared first on Abby Lawson. #RecipeBinder #BestOfPrintables #Organizing #FreePrintables #Organization
---
Monthly Budget Template Our monthly budget template, from our Budget Binder, includes places for you to budget for your: Income Housing Expenses Transportation Medical & Health Food Investing & Planning Debt & Miscellaneous Expenses These categories within our monthly budget template will help you track all of your major expenses.  Monthly Budget Template Categories When categorizing your monthly expenses, here are some examples of expenses you can add to each category.  Income  Here you will want to include income that you make from your day job for yourself or anyone you share expenses with. You can also add income from...
---
• Cleaning • Decluttering • FreePrintables • Organization • TheHouseholdOrganizationDiet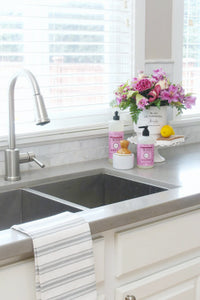 The Household Organization Diet 2020 officially kicks off on January 1 with my January decluttering challenge – The 31 Day Home Detox Diet!  Whether you just have a few trouble spots in your home or are completely feeling overwhelmed with all of  the clutter, this challenge is for you.  Who's ready to make 2020 the best organized year yet? What is The Household Organization Diet? The Household Organization Diet is basically a year-long, systematic plan to get every room in your home decluttered, cleaned, and organized.  You'll receive monthly to do lists, tutorials and tips to get it all done,...
---
• FreePrintables • Printables • ShopPrintables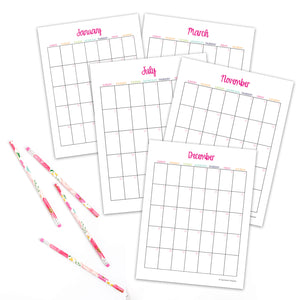 If you're anything like me and you love to plan, then now is the time to grab your Free 2020 Calendar Printables from the Organization Obsessed Shop!  Our 2020 Calendar Printables set includes 12 months of vertical & landscape dated calendars for you to use however you need!  Free Printable 2020 Calendar You could use the Free Printable Calendar:  In your planner On the fridge In your office In your Budget Binder & so much more!  Grab your 2020 Calendar Printables here with coupon code 2020PLANS The post Free 2020 Calendar Printables appeared first on Organization Obsessed. #ShopPrintables #FreePrintables #Printables