• EndOfYear • EOY • Ideas • Organization • SeasonalClassroomIdeas
I get it! We are all tired and ready for summer break! But what if you can start your year organized, prepped, and ready to go? Here are a few tips on setting yourself up for next year while wrapping up this year. Before you dive into all these great tips, grab this EOY Checklist (best of all, it's FREE!) In this freebie, you will find places you can put the tips below into action. Each category follows a tip, so as you wrap up your year, you can check those items off your list! There are multiple options to...
---
I. LOVE. AMAZON! I am always on the hunt for some favorite finds for the classroom. Here are some of most recent amazon teacher favorites for the classroom. 1. Magnetic shelves This amazon hack is the most favorite thing I have EVER discovered! I really wanted some shelves for my whiteboard but couldn't' find any that weren't too big, long, or different colors. A simple and clean classroom environment is my favorite so I went to Amazon to do some searching. When I discovered these magnetic spice racks and immediately ordered them hoping I could fit some books on them!...
---
• 1 • 13 • 867 • homemadeshoeracks • ideas • industrialshoeracks • metal • rustic • shelves • ShoeTheBear • ShoetownWerdich • WallMountedShoeRackDiy • WallMountedShoeRackIdeas • WallMountedShoeRackMetal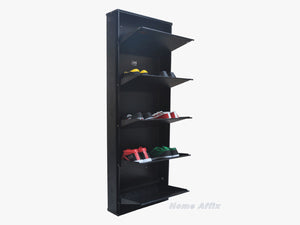 Dec 1, 2018- Make your own wall mounted shoe rack: A fun DIY home . 14 Smart Modern Shoe Storage Solutions to Get Rid of Shoe Piles Best Shoe Storage . Best DIY Coat & Hat Rack Ideas For Sweet Home Coat hanger, Wood pallets and tenis Wall Mounted Shoe Storage, Shoe Storage Design, Wall Shoe Rack, . 30 окт. 2017 г. – Top 5 Best Wall Mounted Shoe Racks. Unique Wall Mounted Shoe Rack by The Metal House. OUR RATING. Buy the Unique Wall Mounted Shoe Rack. j-me Nest Shoe Rack. OUR RATING. Buy the j-me Nest Shoe Rack – from...