• BeyondMeatMealoafRecipe • ComfortFood • Dinner • FoodBlogger • ShutterbeanBlog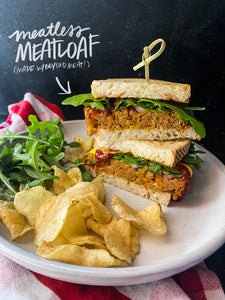 She served it with salad & roasted potaotes. I always fought for an end piece because that's where the crispiest part was. I am sure if she found a good meat replacement, she would have happily made this meatless meatloaf version for my vegan brother while we were growing up.  Now I can make it for him and my niece who is vegetarian and we can all remember my Mom fondly!  I remember sitting in the kitchen watching her take off her rings and mixing the meatloaf by hand in her grandmother's giant ceramic bowl.  She always loved the leftovers...
---
• Cheese • Cheesy • ComfortFood • GroundBeef • HashBrowns • Kid • MainDishes • Meatloaf • One • OnePan • Recipes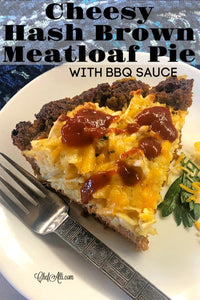 Made from basic on-hand ingredients, this Cheesy Hash Brown Meatloaf Pie comes together in a flash to make a nice big batch of delicious comfort food.  #Meatloaf #HashBrowns #Cheese #OnePan #ComfortFood #GroundBeef Note: We do use referral and affiliate links here for products and services that Chef Alli loves and recommends. Howdy! Chef Alli Here. I found this recipe in an old recipe box that belonged to my husband's Grandmother, Louise Sharp.  We discovered it when we moved my mother-in-law to a retirement community and I immediately had to pull all the recipes out of the box to see what...