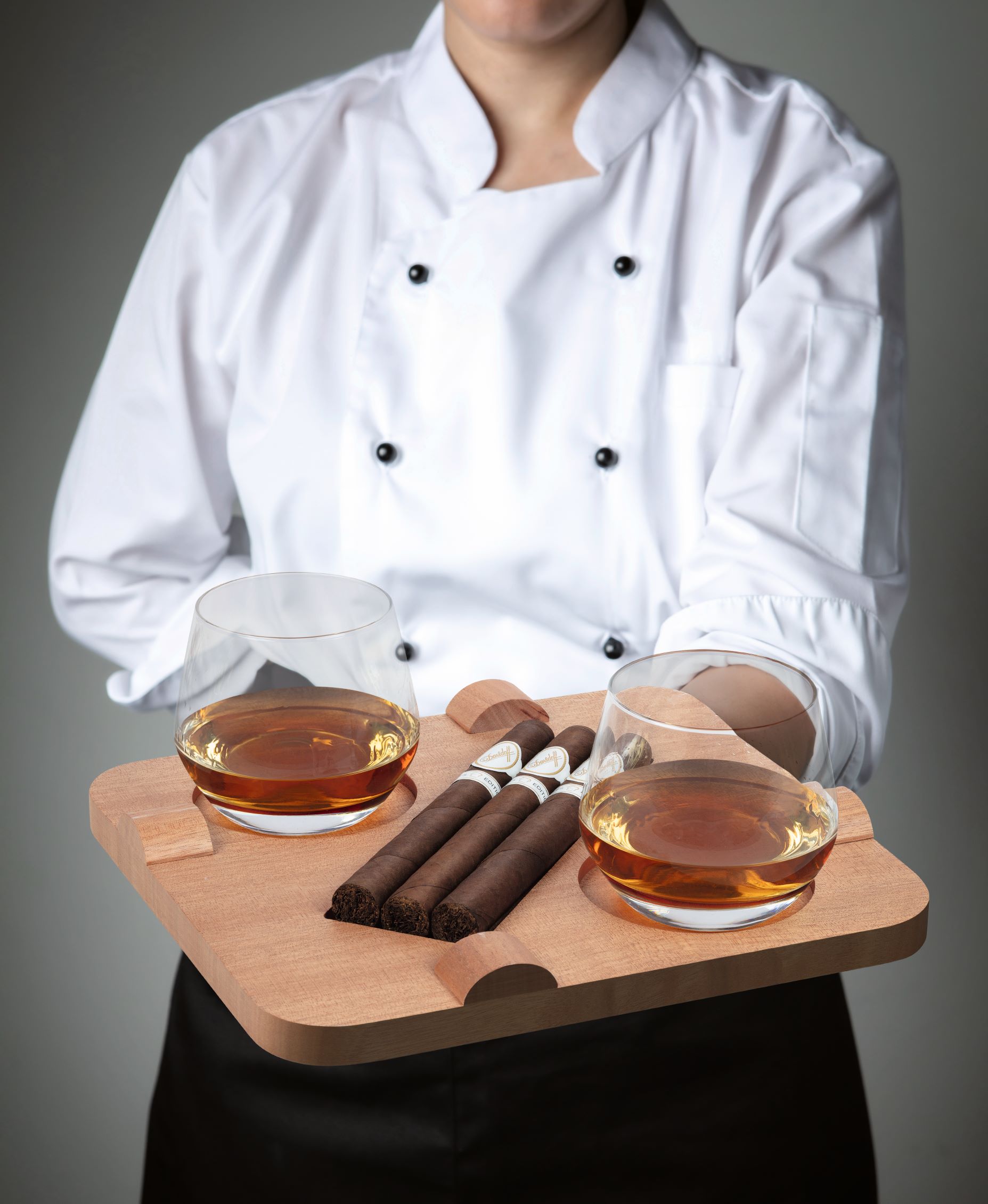 In February 1945, UK Prime Minister Winston Churchill hosted a luncheon in honor of the King of Saudi Arabia, which he later wrote about in his memoirs.
"A number of social problems arose. I had been told that neither smoking nor alcoholic beverages were allowed in the Royal Presence. As I was the host at the luncheon I raised the matter at once, and said… that if it was His Majesty's religion to deprive himself of smoking and alcohol, I must point out that my rule of life prescribed, as an absolutely sacred rite, smoking cigars and also the drinking of alcohol before, after—and if need be during—all meals, and in the intervals between them. The King graciously accepted the position."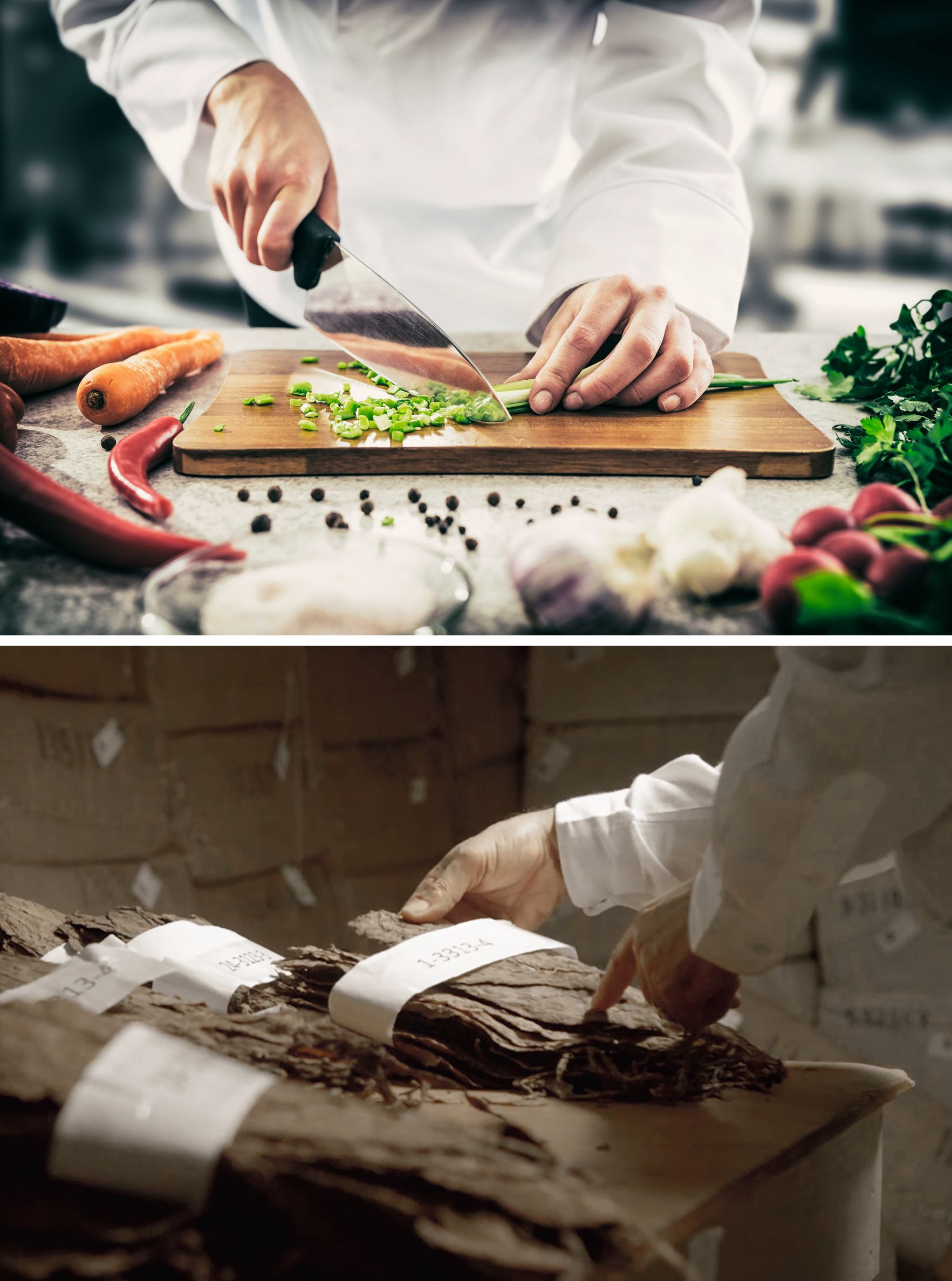 Churchill's passion for cigars was legendary, and he would have deeply appreciated the collection of extra-fine examples that bear his name and silhouette made by Davidoff Cigars. And he would no doubt also appreciate the storied brand's Chefs Edition cigars, tailor made for those whose eating habits mirror those of the great statesman himself.
These rare releases occur when Davidoff invites a curated group of world-class cuisiniers, who are also cigar aficionados, to participate in the creation of these coveted sticks. The culinary masters typically travel to the Dominican Republic to Davidoff's factory and tobacco fields, where they meet with master blenders and are introduced to the time-honored process of cigar blending.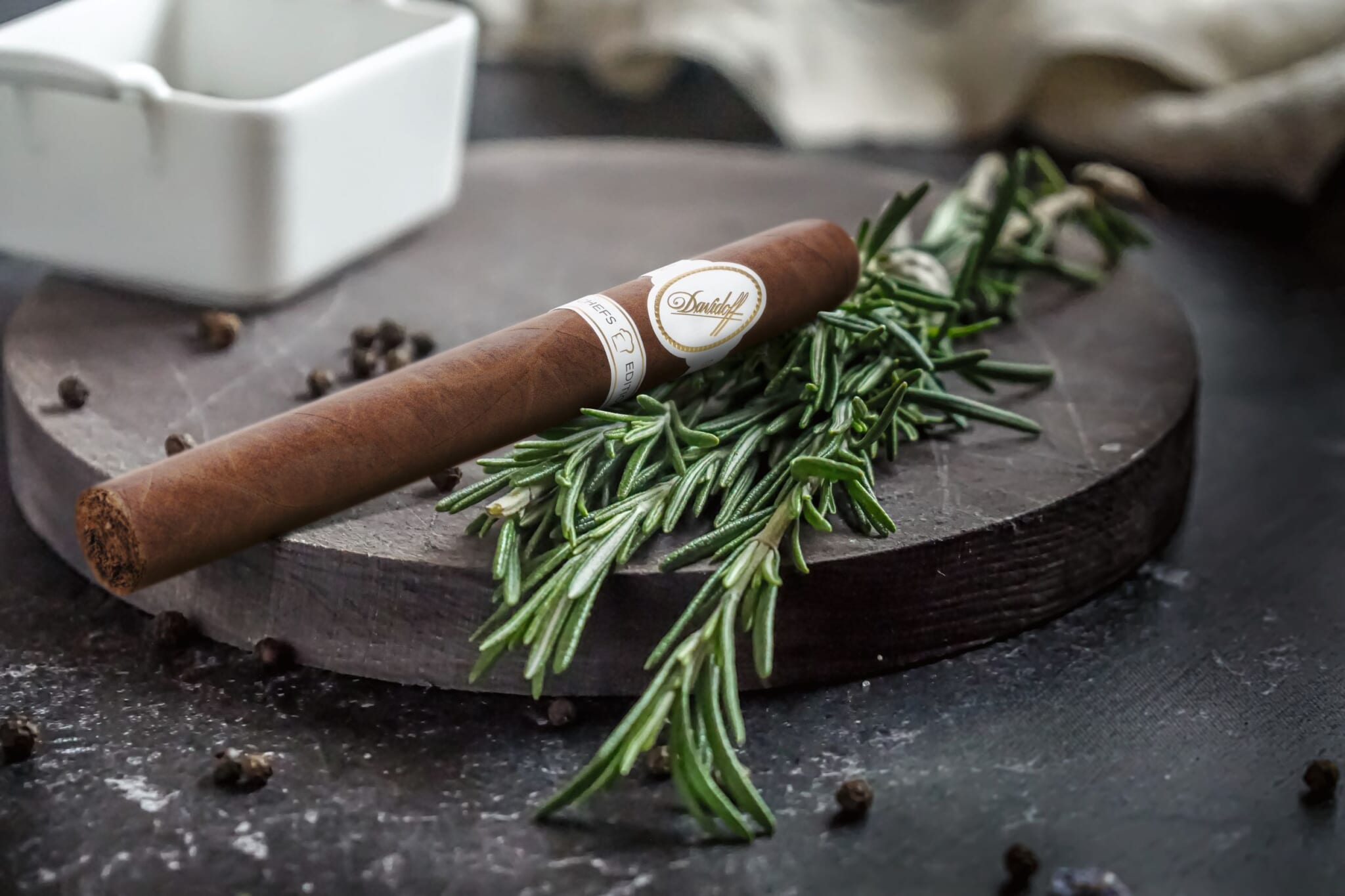 The master blenders then work with the invitees to make sample cigars reflecting individual flavor profiles the chefs suggest. When they unanimously select one cigar above all from the series of tests, the latest Chefs Edition is born. Needless to say it is an event of Chuchillian importance in the cigar world—and we have reason to celebrate as Davidoff has recently released the third Chefs Edition, its first in three years.
The latest Chefs Edition release was created in collaboration with four chefs from around the world, three of whom are the proud owners of three Michelin stars each: chef Norbert Niederkofler of Michelin 3-starred St. Hubertus at Hotel Rosa Alpina in the Dolomites of Italy; chef Juan Amador of Michelin 3-starred Amador Restaurant in Vienna, Austria; chef Masa Takayama of Michelin 3-starred Masa in New York City; and chef Jorge Vallejo of Quintonil restaurant in Mexico City, which has been selected as one of the 50 best restaurants in the world.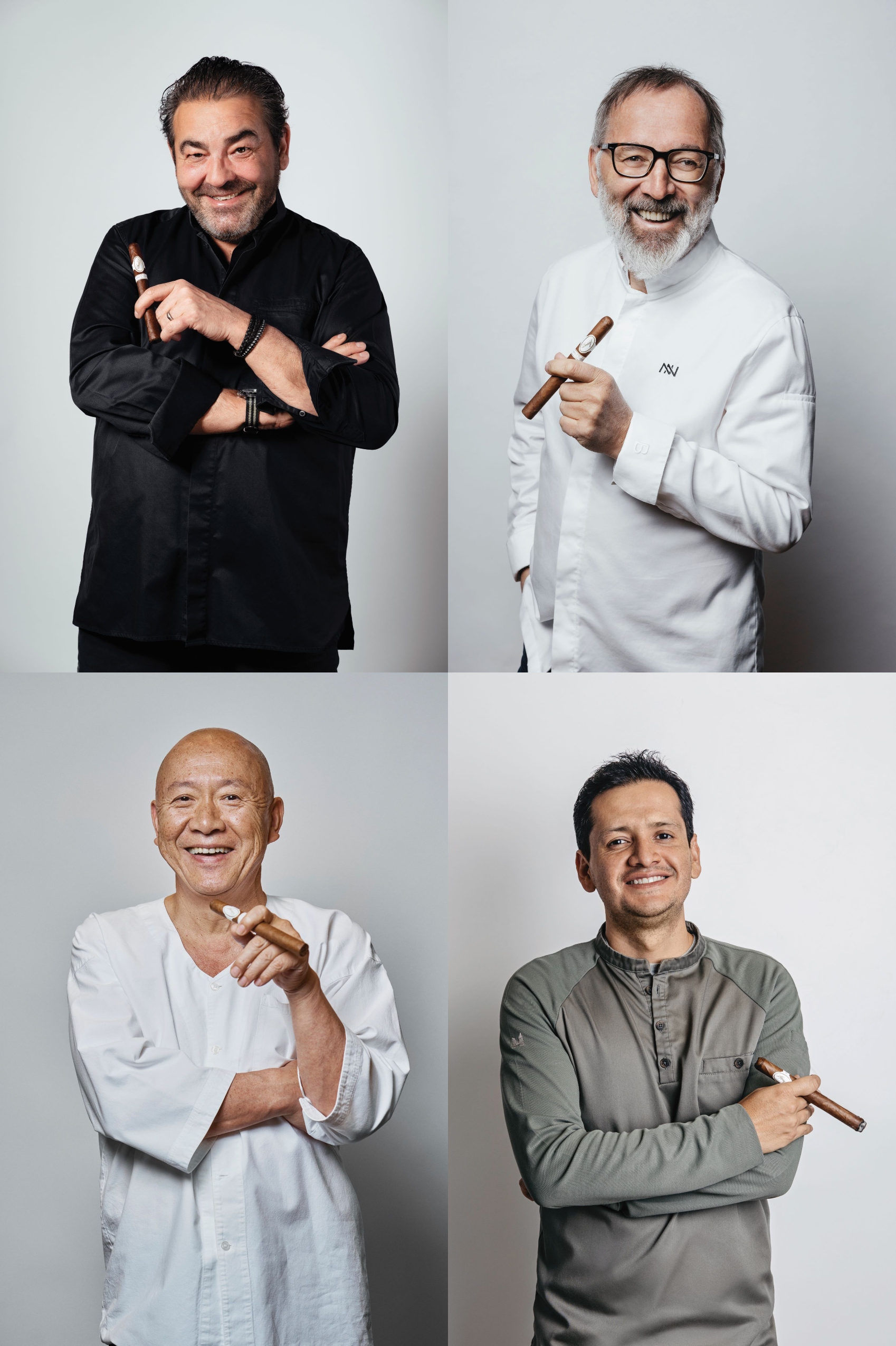 The Chefs Edition release is linked by shared values of kitchen and cigar artistry: pure ingredients, local sourcing, sustainability, and attention to detail and quality. Sourcing and bringing together only the finest ingredients to provide an exceptional taste experience that pushes boundaries, it strives to choose innovative combinations of ingredients, as new flavor combinations lead to new experiences. The careful and precise way in which the selected ingredients are married leads to a perfect taste journey one associates both with cigars and fine dining.
The latest Chefs Edition is a cigar whose main flavors of creaminess, floral notes and caramel sweetness go perfectly with a well-aged whisky both before, during and after lunch—just as Churchill would have desired. It is a carefully balanced blend created from four well-aged Dominican filler tobaccos, featuring a Mexican binder crowned by an Ecuadorian wrapper.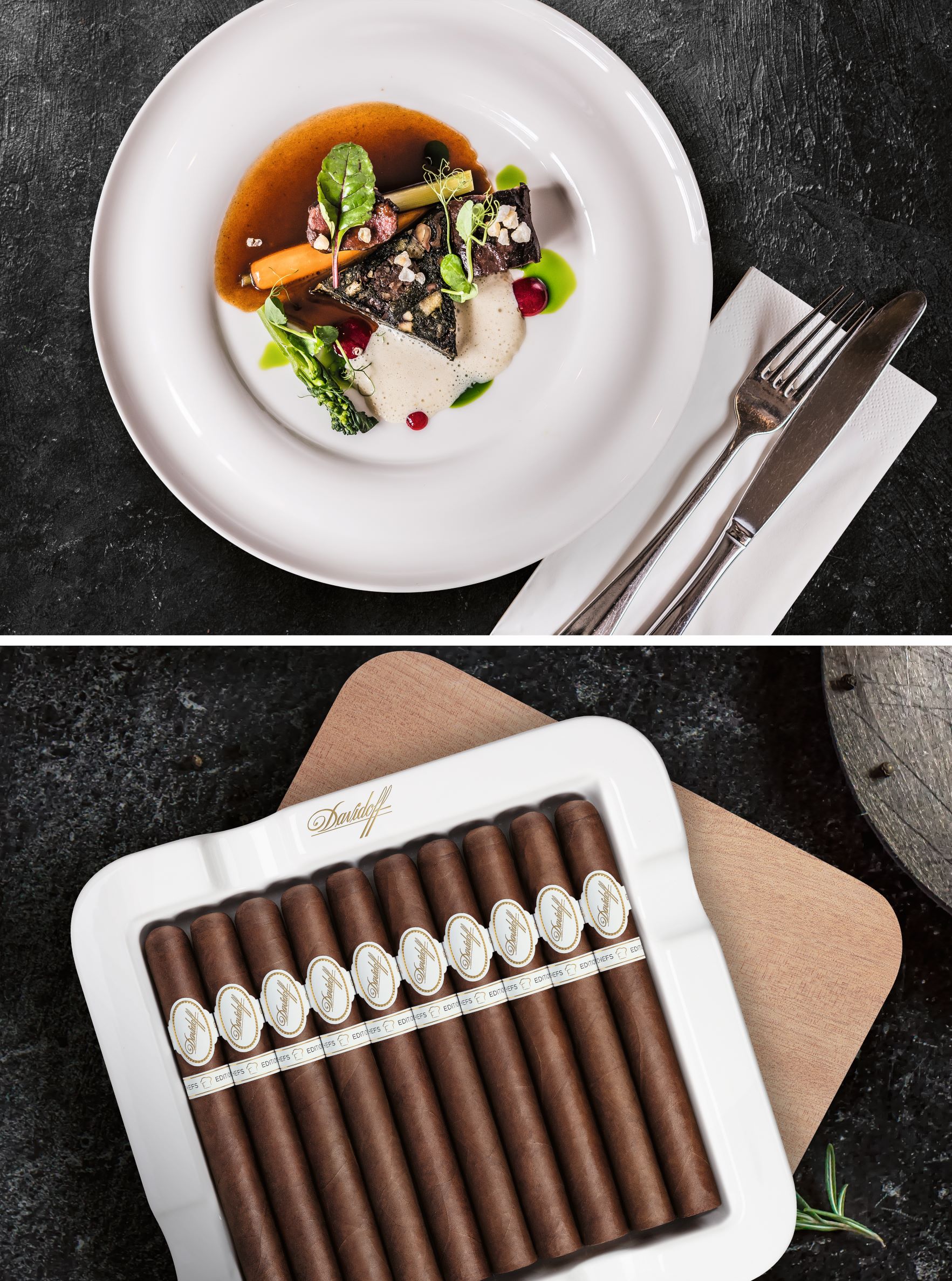 And, of course, the Chefs Edition smokes are Churchill format (7×48 ring gauge), presented in a remarkable wood and ceramic package containing ten cigars. The ceramic base has a second function as an ashtray, holding four cigars securely in its notches, aiding and abetting a tasting, you might say; and the wooden lid can be used as a serving tray, with recesses for holding spirit glasses or cigar accessories, as you prefer.
"We are proud of our partnership with acclaimed three-Michelin-starred chefs from Europe and the U.S. as well as one of the brightest lights in Latin American cuisine," says Edward Simon, CMO of Oettinger Davidoff.
"The third installment of our Davidoff Chefs Edition unites the staggering expertise of nine Michelin Stars and expresses the common values that the masters of both our crafts share."