When Louis Dorantes moved to Brooklyn in the late 2010s, the Parsons-trained designer began making going-out looks for the queer parties he attended. "It wasn't just casually going to the neighborhood bar," he says of his reasoning for creating his own designs. "These were very curated spaces with a lot of very talented people." In 2020, inspired by the creative spirit of this nightclub scene, Dorantes launched Leak NYC, a genderless lingerie brand. 
Dorantes' clothes are a celebration of freedom and self-expression. Think: mesh bodysuits, neon colors, unexpected cut-outs, and sportswear-inspired corsets, a range of styles that have traditionally been marketed toward women but, under Leak NYC, are encouraged to be worn by all. "I grew up in the Midwest, and it was very conservative," he says. "I always felt like I had my hands tied behind my back with how to dress, how to be male-presenting, so it was so liberating to run with it, finally being able to just let all that go and challenge the binary."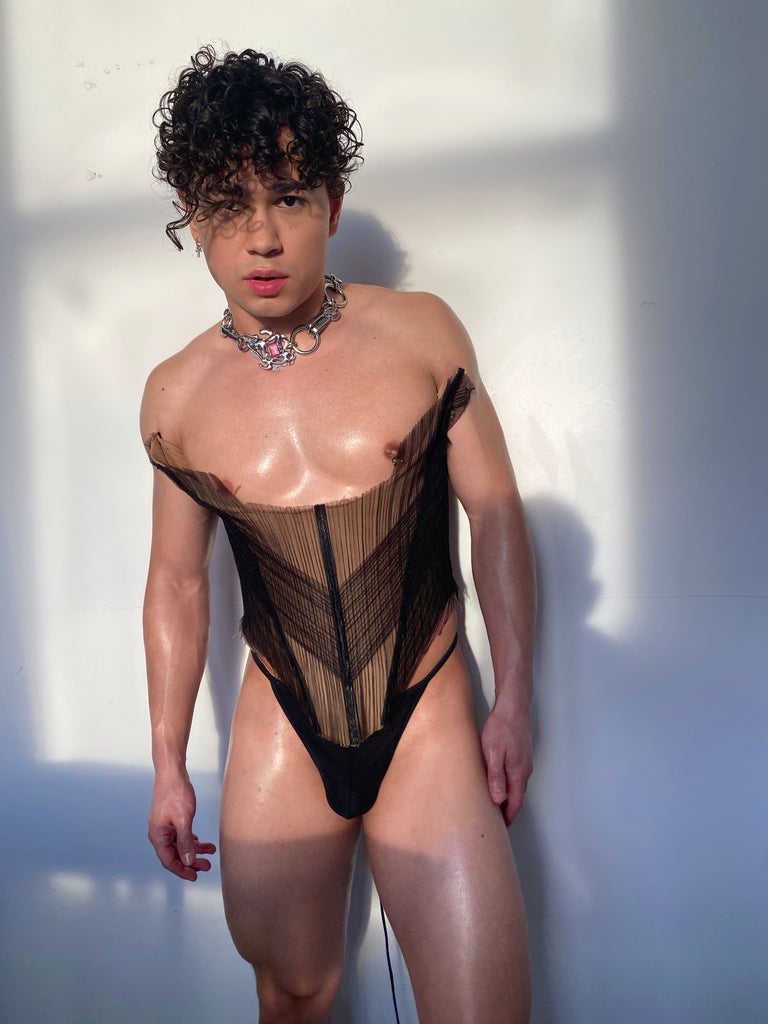 While brands like TomboyX and Aisle have disrupted the industry by offering boxer-style underwear catered to women and non-binary people, the industry has been slower in offering genderless underwear in traditionally femme styles. Now, though, as conversations about genderless fashion are becoming commonplace, more mainstream brands are following in the footsteps of people like Dorantes and TomboyX and starting to offer gender-affirming underwear options. 
"From the early 2000s up to now, when [brands] talked about genderless fashion, they were marketing men's clothes for women," says Roman Sipe, creative director for popular lingerie brand Cosabella. "For the longest time, [the lingerie category] has been reserved for elegant women's underwear, so to have that offering for everyone and have it be seen is great."
In 2021, Cosabella debuted a gender- and size-inclusive collection, titled "For People," which offers the brand's signature lace and mesh lingerie in over 100 colors. Around the same time, Savage x Fenty and Fleur Du Mal have introduced silky boxers, luxurious robes, and lacy underwear targeted toward men and non-binary people. (In the swimwear department, Chromat has long pushed the boundaries of swimwear with the brand's newest collection dedicated to trans, non-binary, and queer folks.)
According to TomboyX's CEO, Leslie Garrard, mainstream fashion's embrace of genderless underwear is propelled by a consumer-backed push to erase the gender norms, focusing on comfort and fit. "It starts with, 'How do you want to flow in the world?" Garrard says. "Women's bodies, non-binary bodies, come in all different shapes, sizes, curves, depending on the day. I would want to have the most comfortable underwear imaginable in a wide range of cuts." That's exactly what TomboyX has done over the past decade, providing styles that are meant to "discard the old idea of shopping by men's or women's and just democratize underwear," from boardshorts and adaptable bras to comfy period underwear and boxer briefs. The success of trailblazing brands like TomboyX has certainly provided a blueprint for the lingerie industry to market traditionally femme styles to all bodies.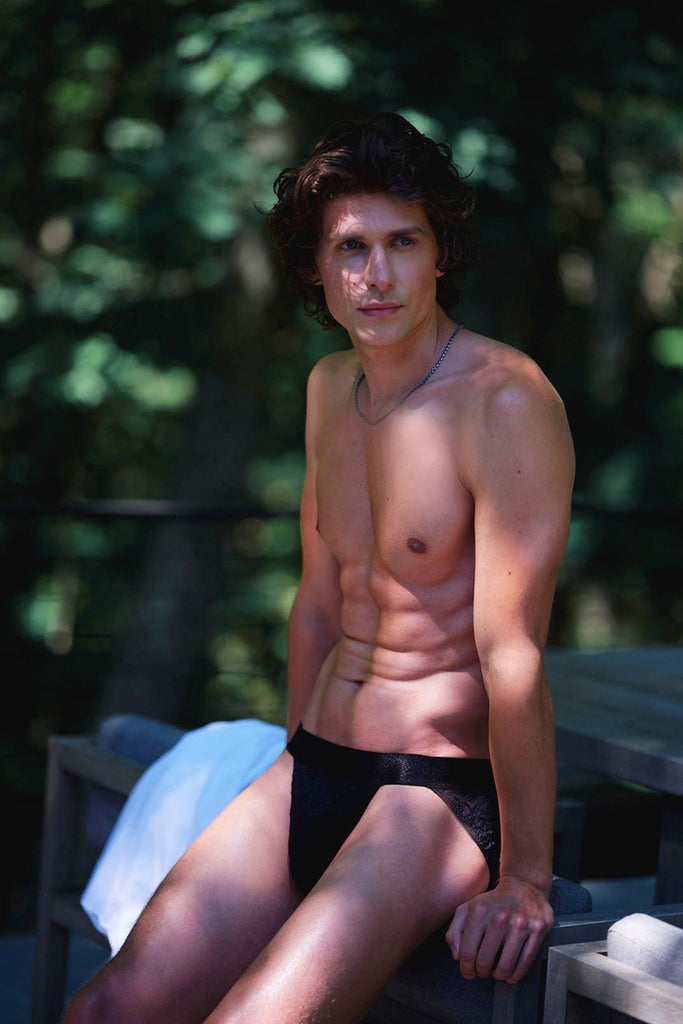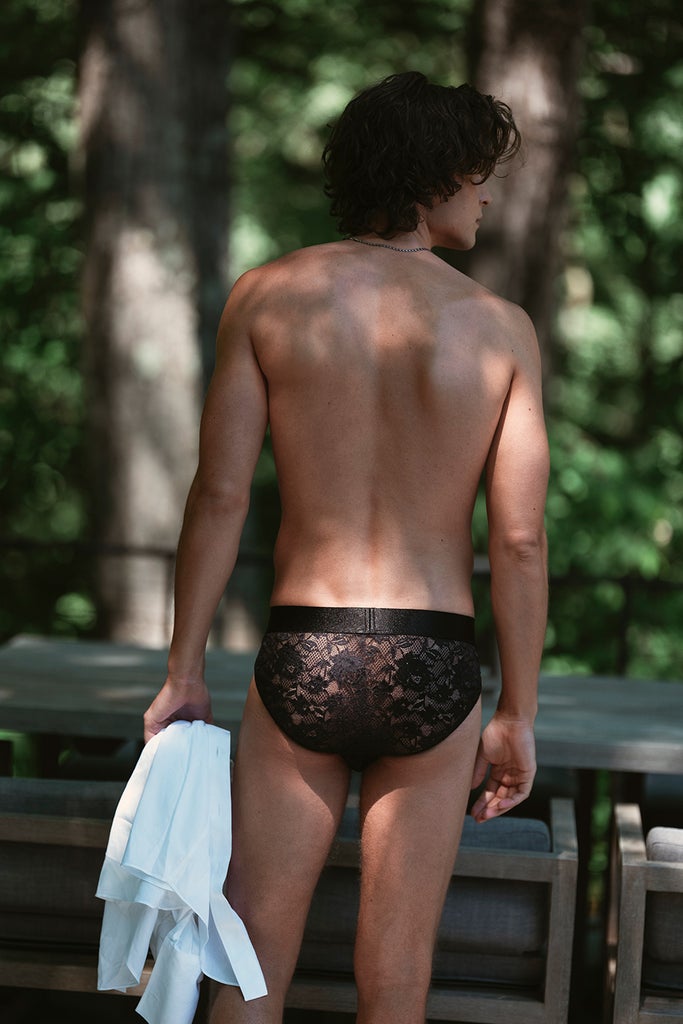 "We are flipping from just marketing women's underwear for men to marketing everything for everybody," says Sipe who, before joining Cosabella, was the designer and the founder of Menagerie Intimates, a lingerie brand focused on male-identifying bodies. Take, for example, the company's lacy thongs and jockstraps that were launched under the brand's "Never Say Never" category, which Guido Campello, the managing director of Cosabella, says is the first of more inclusive collections to come: "We're already working on the second generation, which is really, what are the products that should cross over?" As Cosabella is venturing into marketing lingerie staples like bikinis and thongs for men, Campello says that the market is still catching up to what consumers have been demanding for a long time: "The idea that anyone could have elegance…  that's really missing." 
From his personal experience with creating Leak NYC, Dorantes sees the benefits of genderless underwear and customers easing into their bodies and self-confidence. "One thing that always really touches me is people who have never been comfortable with their bodies or have always wanted to try lingerie, being completely overwhelmed with the idea of it being so flattering," says Dorantes. 
This should be the ultimate mission for brands, according to Garrard: "[When] people are able to go out, see products that are gender-affirming, that are body-affirming, that really makes them feel like their best selves."
The jury is in. Brands, time to make your move.
Like what you see? How about some more R29 goodness, right here?
The Tik Tok Famous Binder Alternative Is On Sale
Brands Redefining Binding & Packing For Trans Me