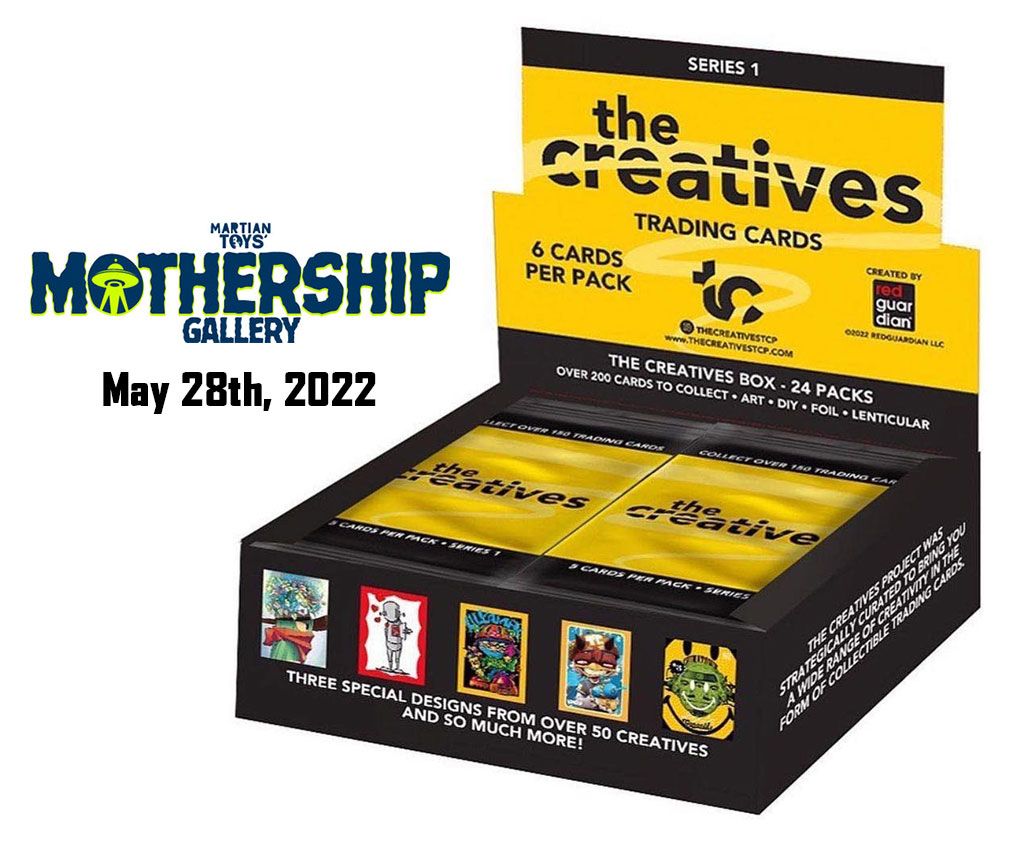 Looking to mingle with like minded individuals as well as pick up some awesome trading cards and designer toys?!?! Well, '
The Creatives
' are launching a Pop Up Show at Mothership Toy Gallery this coming Saturday, May 27th! You will be able to purchase cards, open packs, meet and greet some Creatives, including:
@RedGuardianNYC
@eltoro215
@playfulgorilla
@tmoplater
@tntplastic
! Signing will definitely be going on. Special poster to the first 30 people that purchase a starter box or people that already started their collection with binder. This kicks off at
Mothership Toy Gallery
(314 E Girard Ave Philadelphia, PA 19125) May 28th, 2022 from 1:00pm - 7:00pm!