A monthly meal planner saves you time, money and eat better. Ive always been a big fan of meal planning an entire month at a time because it saves you so much time overall. And after youve created three or four monthly meal plans, you can just keep using those over and over again saving even more time in your busy life.
This free printable monthly meal planner has 6 templates so that you can create the best meal plan for your unique situation, needs and preferences.
I grew up with a mom that menu planned a month at a time. She did one or two big grocery shopping trips a month and then just did quick weekly trips for produce and milk.
I thought everyone meal planned like that.
This was back before computers and apps and a printable meal planner. My mom used a pencil, a spiral notebook and a ruler to make her own calendar. Eventually she created several monthly meal planner templates that she committed to in pen. She used those monthly meal plans for years and years.
Luckily for you and me, there are now computers, printers and this free downloadable monthly meal planner to make our menu planning much easier.
How do I start meal planning?
Collect a list of your favorite recipes.
If you dont have many go-to recipes, start looking for ones to add to your recipe list.
Divide your recipes into categories, such as:

Beef
Chicken
Vegetarian
Casserole
Budget
Instant Pot
Slow Cooker
Cold Weather
Hot Weather
Busy Day

Use this free monthly meal planner to assign meals to each day of the month.
Create a balance of different meal categories each week and throughout the entire month.
Plan for leftovers and eating out.
Consider your family members meal preferences.
Take your familys weekly schedule into consideration when planning meals for each day.
I like to add two or three slots each month to try new recipes.
This monthly meal planner set contains 6 different monthly templates. Once youve created all six, you can rotate them over and over again so youll never have to meal plan again.
Monthly Meal Planner
How to Use the Monthly Meal Planner
This free monthly meal planner consists of 6 monthly templates:
Month 1
Month 2
Month 3
Summer Month
Winter Month
Blank Month
Fill in each monthly template with your favorite meals. Use the key on the right side of the planner to create a balance of different recipe categories.
I find it easiest to first plan the recipe categories for each day of the month. I assign one of the category numbers to each day, then I go back and fill in the appropriate recipes to match each planned category.
I have found some great recipe ideas on this 4 Week Family Dinner Plan from Wondermom Wannabe. Be sure to check out the recipes to round out your own monthly meal plan.
Meal planning this way allows me to consider the many factors that influence the meal choices I put on the planner:
To accommodate our busy schedule

I plan either slow cooker recipes or leftovers for busy nights when I dont have much time to cook.
More involved recipes are assigned to weekend nights.

Our budget

Depending on our budget for the month, I add more budget-friendly recipes if needed.
If were having a more expensive meal for entertaining or a holiday, then I can also plan more budget meals that month.

Our family preferences

I do my best not to plan two meals in a row that someone doesnt like. If I schedule a meal that a family member doesnt like, I try to then schedule one of that is a favorite in that week.

Create a balance between the categories of recipes

For overall balanced and healthy nutrition
To create variety in your diet
To plan for and try new recipes
To make sure you balance each family members dont-like meals with favorite meals.
To save money
It will take you some time to create your first monthly meal planner, especially if youve never meal planned an entire month before. But dont get discouraged. The time you put in now will result in a menu plan that you can use again and again for years to come.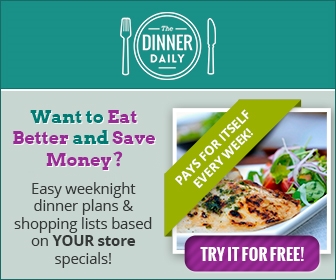 Once you create 3 different monthly meal plans, you have an entire quarter of the years meals planned. You can rotate those 3 meal plans over and over again and not get tired of having the same old meals.
Due to difference in temperatures and seasonal activities, be sure to include a summer and a winter monthly meal plan. Adding these two additional meal plans into the rotation increases the variety of monthly meal plans you can use all year long.
How to Download the Meal Planner
Click here to download the monthly meal planner. Once the planner pdf opens up, right click on the pdf and save the document.
How to Print the Monthly Meal Planner
Print the monthly meal planner on your printer. You can use computer paper but I encourage you to either:
Consider if you want to print the meal planners out on just the front side of 6 pages or print them front and back of three pages. Choose what will work best for how you meal plan.
You can then place your completed monthly meal planners in your recipe binder, your personal planner or bullet journal or in your family binder.
Be sure to pin now so you can always find this free monthly meal planner printable to share with friends.
The post Monthly Meal Planner appeared first on Organized 31.