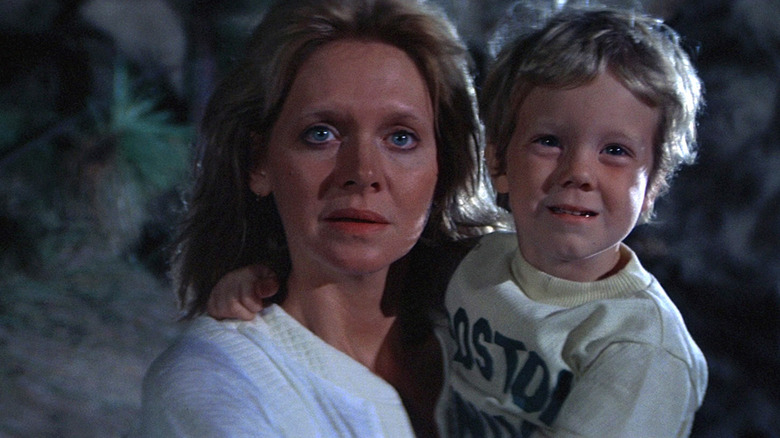 Melinda Dillon of "Close Encounters of the Third Kind" and "A Christmas Story" fame passed away early last month at the age of 83. Her family made the announcement that she passed on January 9, 2023.
Dillon had a wonderful and eclectic career on the stage and screen and worked with some of the best directors of her era, including Hal Ashby, Steven Spielberg, Bob Clark, George Roy Hill, Sydney Pollack, and more recently Paul Thomas Anderson and Mike Binder. She originated the role of Honey in "Who's Afraid of Virginia Woolf?" in 1963, a performance that would earn her a Tony nomination before she took a break from performing citing mental health reasons.
In a 1976 interview with The New York Times, Dillon candidly discussed the pressure of the constant schedule of New York theater and the birth of her son after a series of miscarriages that lead to her seeking treatment at a mental health facility, but she rebounded with a follow-up Broadway role in "You Know I Can't Hear You When the Water's Running" and a series of memorable roles in Hollywood films. 
It should be noted that mental health was something not often discussed back then (or now, for that matter) and Dillon's willingness to be open about her struggles right as her star was taking off was quite remarkable.
A Movie Mom For All Cinephiles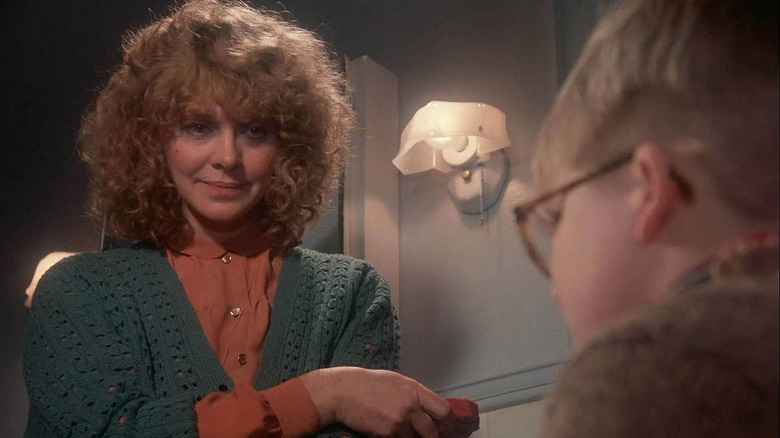 To me, she will always be my movie mom, thanks mainly to movies like "Close Encounters of the Third Kind," "A Christmas Story," and "Harry and the Hendersons." That was my introduction to Dillon's on-screen presence and she radiated that caring, exhausted, and slightly goofy energy that every kid wants in a mom. She's not the kind of actor to disappear into the background and just be "the wife" or "the mom," even if most of the roles she's known for fall into those categories. 
Dillon was able to quietly inject her characters with realistic emotion and, more importantly, humor. "A Christmas Story" is a perfect example. To Ralphie, she was the barrier between him and his beloved Red Ryder BB gun, which could have put her in a villainous light since we were seeing the story through Ralphie's eyes, but instead, Mrs. Parker comes across as sweet and supportive and you even get glimpses of how playful she is with "The Old Man" aka her husband, played by the late, great Darren McGavin.
The way she coaxes Randy, the little brother, to eat his mashed potatoes while simultaneously (and knowingly) annoying the hell out of her husband or how she covers up for Ralphie after he beats the crap out of Scut Farkus was great writing on the page and fleshed out perfectly by Dillon.
More Than Just A Mom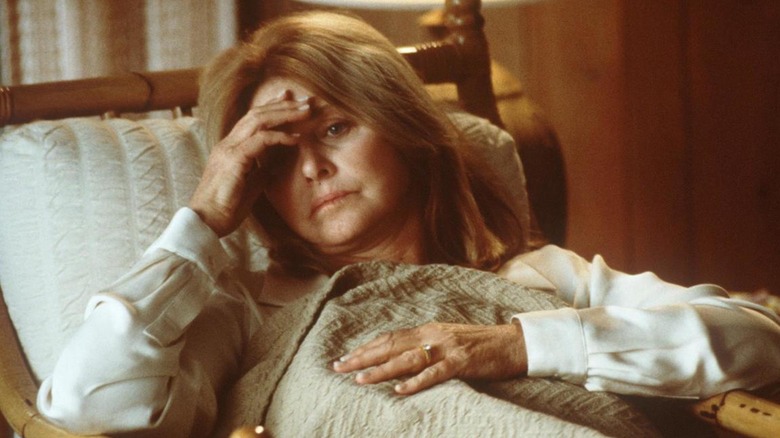 There was a depth to her performances that she perhaps didn't get enough credit for from the movie-going populace. Her quiet pain as shown in "Magnolia" or the shock she endures as the mother to an abducted little boy in "Close Encounters," or the heartbreaking turn she takes in Sydney Pollack's "Absence of Malice" are all prime examples of the true performer she was when attacking these parts. She studied under the famous acting teacher Lee Strasberg and it shows in her work. 
"Slap Shot" is another great example of the complexity she could bring to her roles. Ostensibly, "Slap Shot" is a vulgar hockey comedy, but her character is refreshingly out of place: a sexually progressive woman whose ex-husband is a violent homophobe who beat her up when he found out she was sleeping with other women. For a movie that has a pretty big foot into some significant gay panic stereotypes of the era, that character provides something of a saving grace for the movie's overall legacy, thanks mostly due to how damn good Dillon was at her job.
Melinda Dillon was a complicated and fascinating woman who helped bring a handful of classics to the screen. She will be missed.
Read this next: The Best Movies Of 2022
The post Melinda Dillon, Oscar-Nominated Actress In Close Encounters of the Third Kind, Has Died At 83 appeared first on /Film.