Bring on the good fortune with this simple springtime project from The Art of Papercraft.
Have you ever hunted for a four-leaf clover? It's practically impossible to find one. Statistically speaking, there are 10,000 three-leaf clovers to every four-leaf clover. Traditionally, each leaf is believed to represent something different: The first is for faith, the second is for hope, the third is for love, and the fourth is for luck. Make your own luck with this simple shamrock craft—use the handy template provided or try your hand at your own design.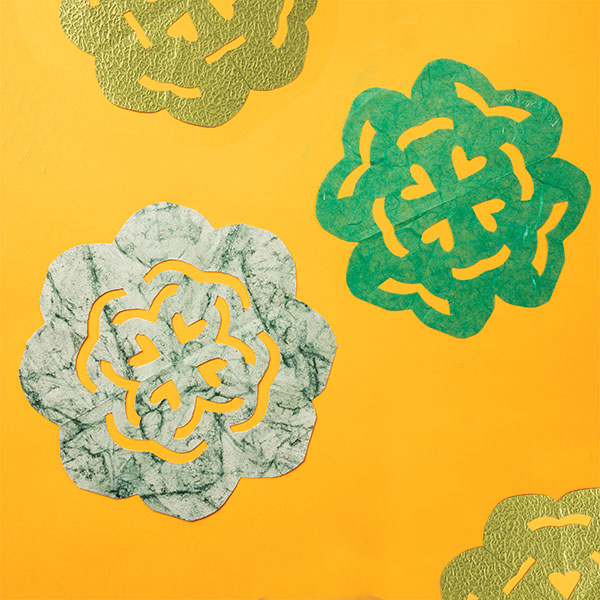 Materials:
Tools:
Pencil (optional)
Bone folder (optional)
Scissors
Paper clip or small binder clip (optional)
Instructions:
Photocopy, print, or trace the template onto a piece of card stock and set aside for now. Fold the square of project paper in half diagonally to create a two-layer triangle, in half again to create four layers, and then in half once more so that you have an eight-layer triangle. Tip: I like to use a bone folder to reinforce creases when folding ­multiple layers.

Cut out the template and place it on the folded project paper (use a paper clip to hold it in place, if desired), orienting it so that the side with two cutouts is aligned with the single folded edge. The side with just one cutout will lie upon the edge with multiple folds.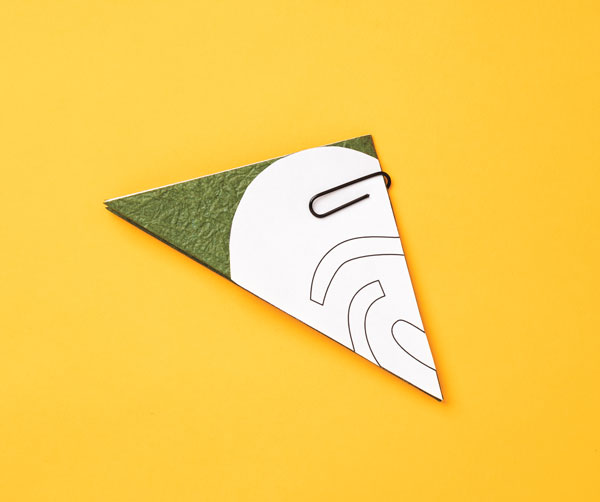 Cut out all of the markings on the template, making sure to cut through all of the layers of paper at once.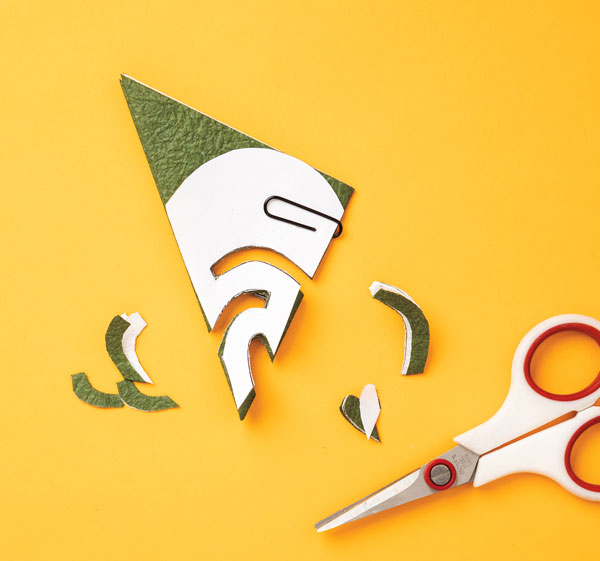 Unfold to find your four-leaf clover. Good luck!
After you've made one shamrock, vary the way you fold the sheet of paper, as well as the way you cut across the folds, to yield a wide variety of results.
Excerpted and adapted from The Art of Papercraft © by Helen Hiebert.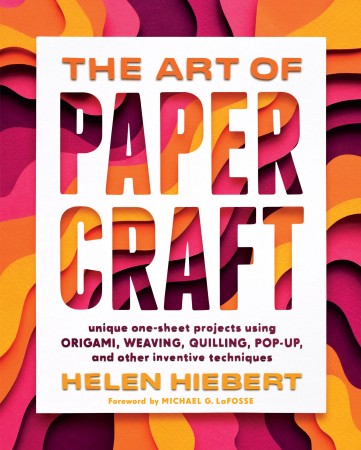 Share This
9781635862652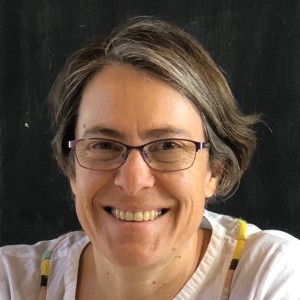 Helen Hiebert is a papermaker, artist, and author of books on papermaking and paper crafts, including The Papermaker's Companion and Papermaking with Garden Plants and Common… See Bio