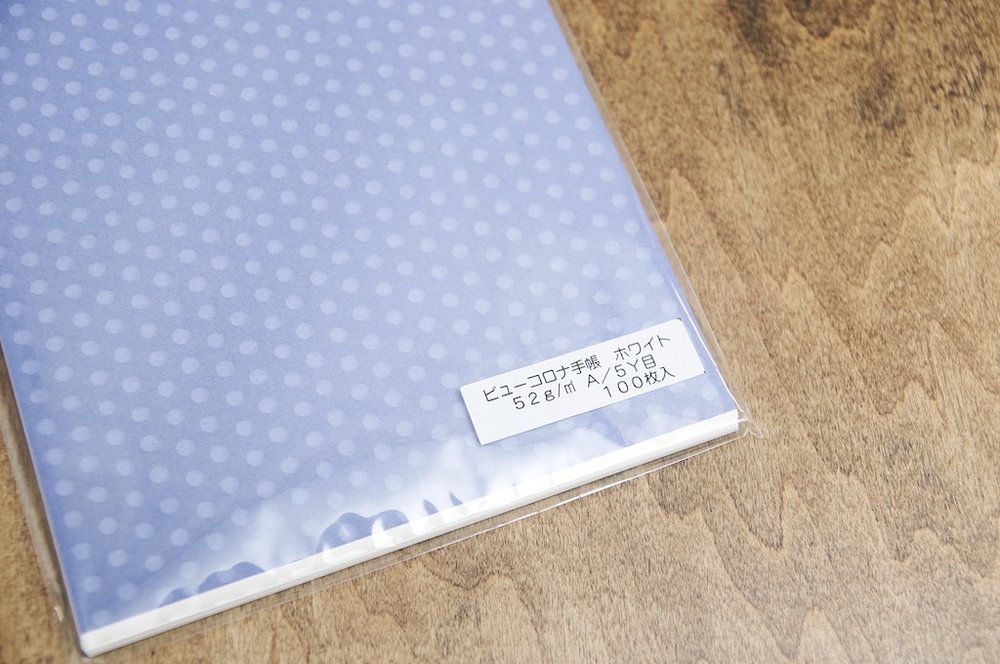 (Jeff Abbott is a regular contributor at The Pen Addict. You can find more from Jeff online at Draft Evolution and Twitter.)
You can never have enough options when it comes to good paper, and I've been very excited to try out the View Corona 52 gsm paper from JetPens since I saw it arrive on the site. With specifications that reminded me of the classic Tomoe River paper, I couldn't wait to get my hands on this to see how it compares.
The JetPens View Corona 52 gsm paper is available in A4 and A5, as well as a white or light cream color. Every option is blank and loose paper — no lined or grid options, and no notepad options. The paper is extremely thin, but really strong. Trying to tear a sheet was pretty difficult, but it does just fine with a hole puncher if you want to make your own holes to fit these sheets into a notebook or binder system.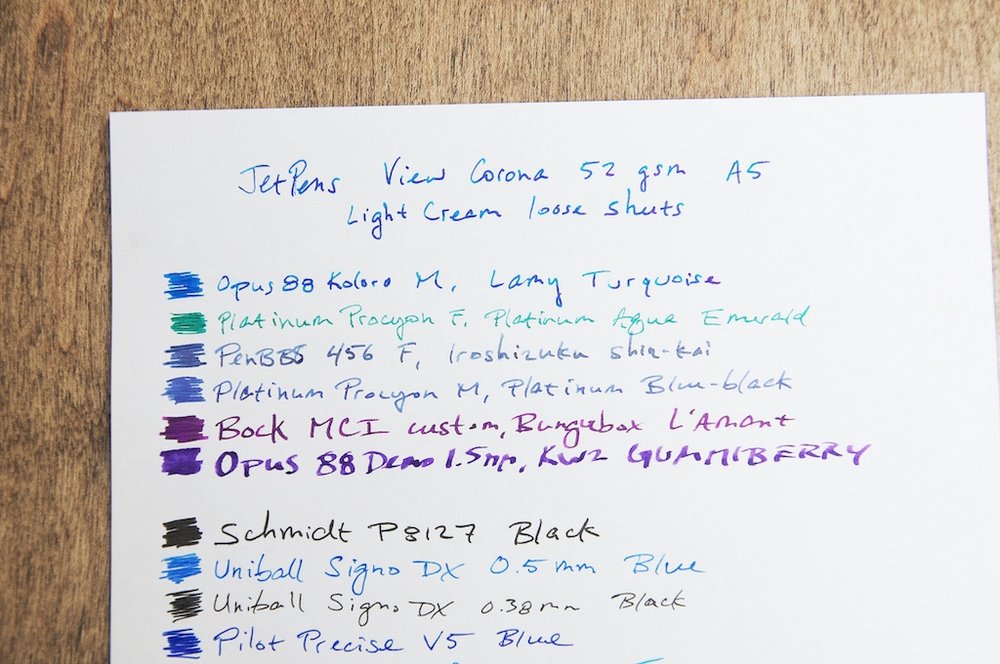 Writing with this paper is fantastic. Since it's so thin, you can lay it on top of a lined or grid paper for some guidelines on keeping your lines straight. The paper surface is pretty smooth but offers just enough tactile texture to provide good feedback and feel when writing. I threw everything I currently have inked at this paper, and the results are impressive. Regardless of the type of pen or ink, there was zero feathering or bleed-through. The show-through is pretty bad since the paper is so thin, so don't plan on using the back sides of these sheets. After trying all the pens and pencils I had nearby, I went for an ink swab to see how the paper could handle large amounts of ink. It took a few minutes for the ink to fully dry, and it managed to cause some wrinkles in the paper due to the amount of moisture, but I'm happy to report that nothing bled through to the back side of the page. That's impressive.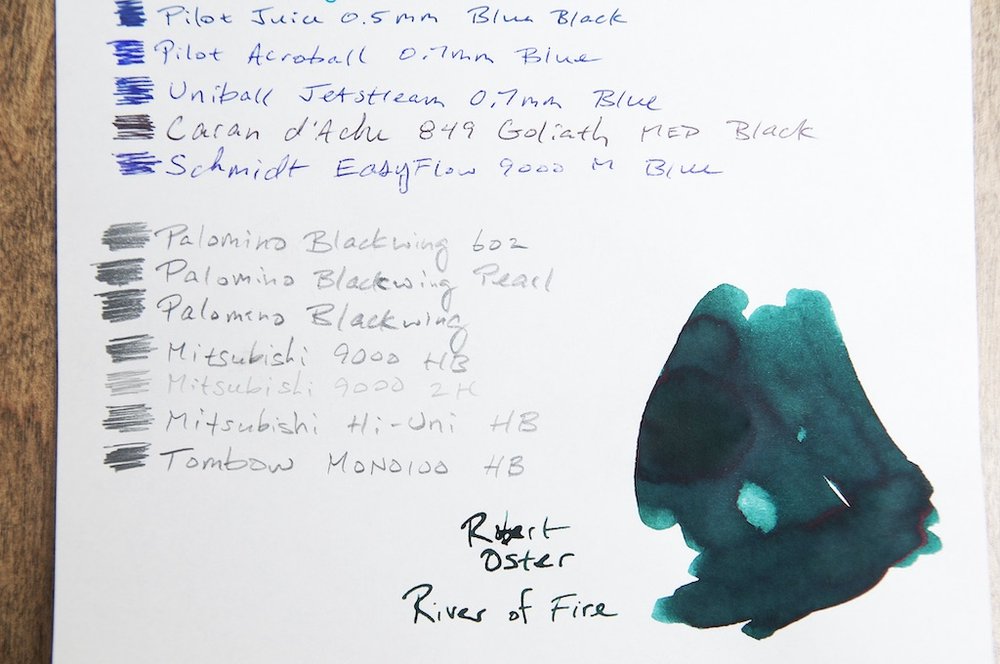 The writing experience with this paper is quite enjoyable. It's smooth without being too smooth, which I find makes it difficult to control my writing. That little amount of tooth allows me to write quickly but with great control and precision. I've used some papers in the past that feel like I'm writing with a soft stylus on a smooth glass pane. This paper is not one of them. It provides a fantastic writing experience.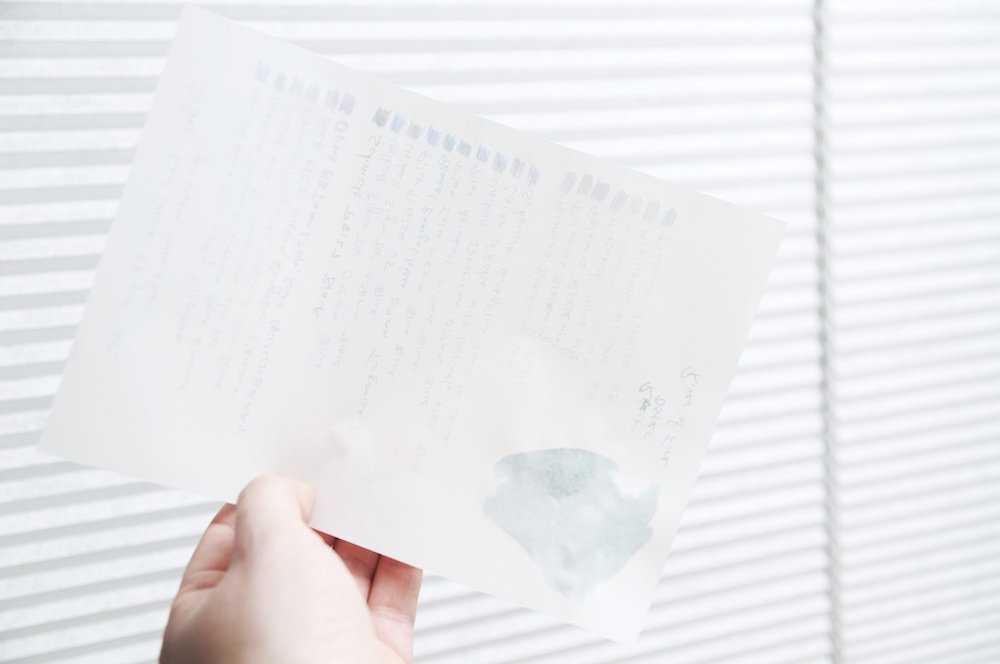 The fact that this is only available as loose pages may be a deterrent for some, and that's okay. There are so many other great options for thin paper that handles all kinds of inks and pens, so you won't have any problem finding something that suits your needs. But, if you're looking for something that you can quickly punch holes in and throw it in your favorite planner or binder (or just keep loose sheets on hand), then this paper is a perfect option.
Assuming you're looking for loose sheets, I can recommend this paper as a great place to start. At just $9 for 100 sheets of A5 paper, it's a good deal for the quality and amount. The A4 is a little more expensive at $15.50, but you get a lot more paper with that size.
If you're looking for some thin paper that comes in some sort of bound format, your options are plentiful, and I recommend you try a few different types. There's always Tomoe River, but most Japanese notebook manufacturers have their own version of an ultra-thin fountain-pen-friendly paper, or they offer something with Tomoe River paper inside. One of my favorite alternatives is the MIO paper from Kokuyo, or anything from Stalogy and Hobonichi. Either way, it's great to see more ultra-thin papers on the market that work so well with fountain pens.
If you'd like to pick up some sheets of this paper, you can choose from A4 or A5 size, and white or light cream. If you're using or prefer loose sheets over bound format, let us know why and how in the comments!
(JetPens provided this product at no charge to The Pen Addict for review purposes.)
---
Enjoy reading The Pen Addict? Then consider becoming a member to receive additional weekly content, giveaways, and discounts in The Pen Addict shop. Plus, you support me and the site directly, for which I am very grateful.
Membership starts at just $5/month, with a discounted annual option available. To find out more about membership click here and join us!