Inside How to Travel Organized: The prospect of packing for a trip can be stressful. Follow these simple packing tips to make the whole process a little less painful.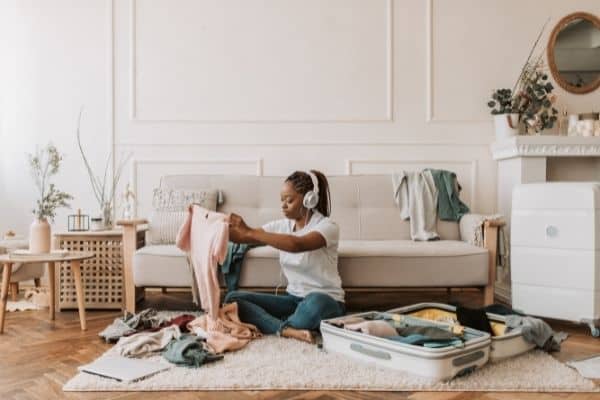 How to Travel Organized
Stressed out at the prospect of having to pack for your next vacation?
You aren't alone.
In a recent poll of travelers, 41 percent of respondents said that packing was one of their top stressful travel moments (the only moment that scored higher was going through airport security!).
If you're traveling with a family, chances are good that your packing duties are even more intense if you're responsible for packing for children, managing the itinerary, and doing all of the mental work of getting ready for your trip.
It's a lot!
There are a lot of things about travel that we have no control over – weather, flight delays, long lines, and crowded destinations, just to name a few.
Thankfully, packing for your trip is something you actually have some control over. 
In this article, you'll learn about some ways you can pack your suitcases more efficiently, and make packing for a trip easier.
Reduce the Mental Load of Packing
Before you even get out your suitcases, make a list of what you'll need to bring on the trip.
Remember to include things like toiletries, pajamas, swimsuits, and whatever else you may need.
If you're traveling with your children, have them help you make the list so they start to think about what they will need on the trip too.
You can write the list out on paper, make a list on your computer, or use a checklist app like Google Keep.
Make a packing list ahead of time, and then reuse it! 
If you like a paper list, make extra copies and keep them in a travel binder for next time.
Organize Travel Information
I like to use a travel binder to organize all of my travel information like frequent flier numbers, TSA Pre-Check information, etc.
If you have the time and inclination to do so, creating a travel binder to use as a central location for storing all of your travel documents and information can make prepping for your future trips a lot easier.
But if you're reading this as you're getting ready to pack, skip the binder, and gather up your essential information.
I like to store travel documents for our current trip in a plastic envelope with a zipper while we're traveling.
I like that it's water-resistant, and the zipper helps make sure everything stays securely in the envelope.
I put it in my backpack so I can easily grab it if needed.
If you're comfortable having all of your documentation stored digitally on your phone, you might be able to skip this step altogether.
I'm old school and paranoid, so I print everything out as a backup.
(Yes, I realize this makes me a perfect candidate for the next Progressive commercial about becoming your parents…)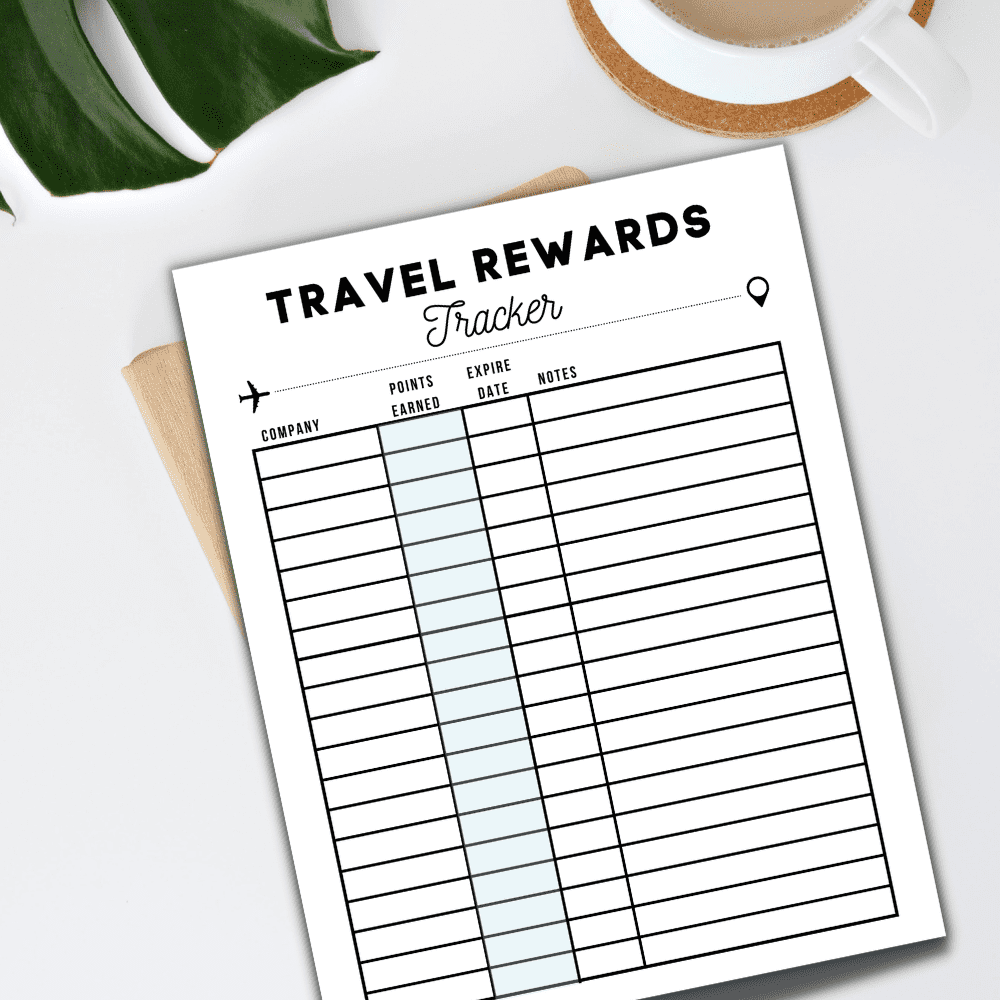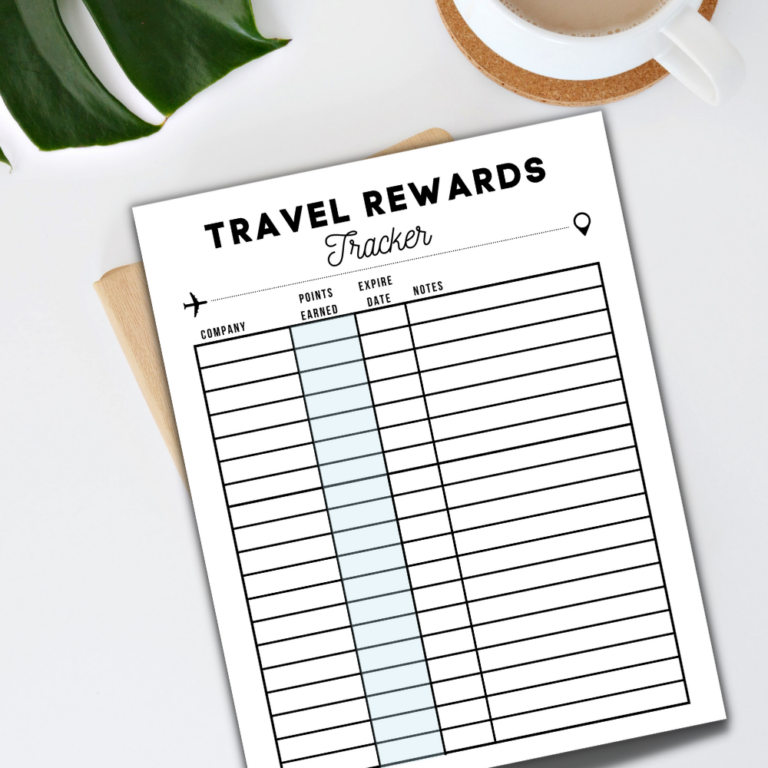 You may also like: Free Travel Rewards Tracker Printable
Make a Travel Bin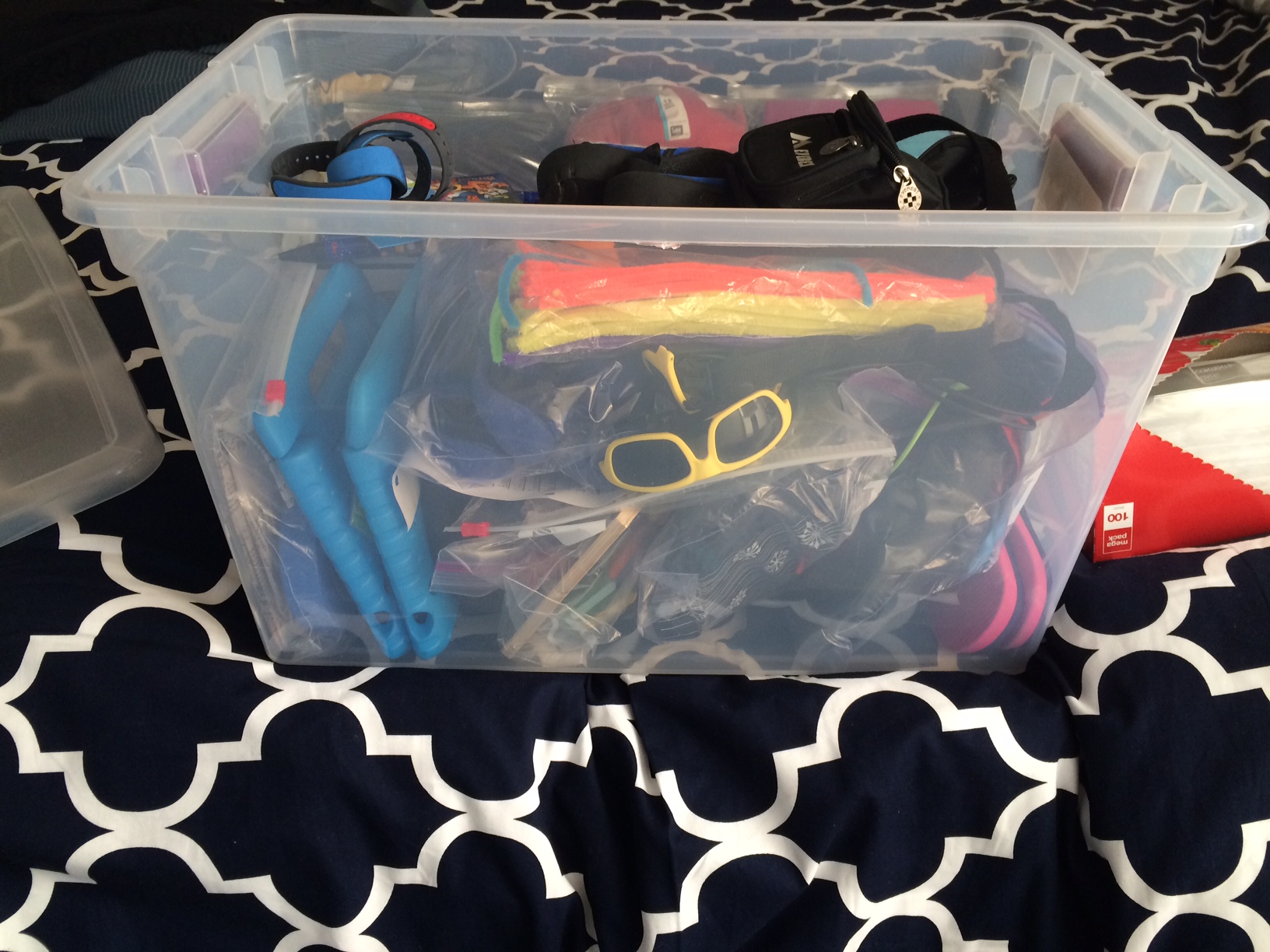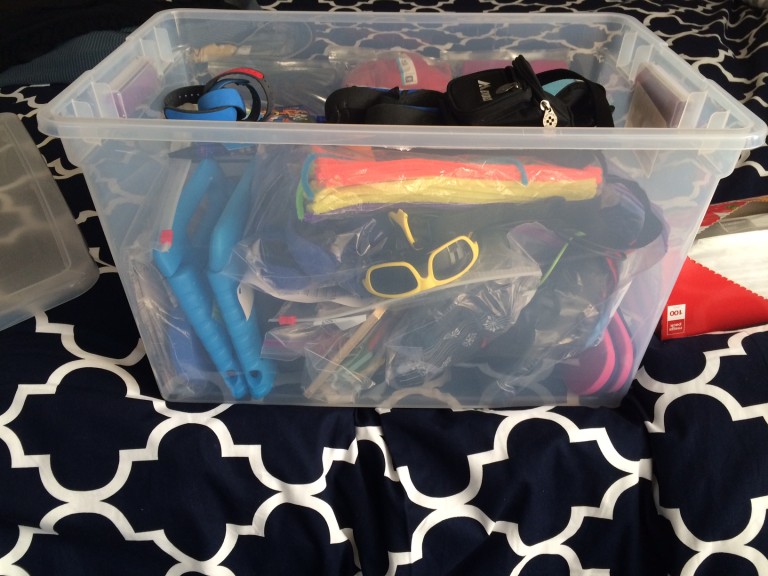 Another thing you can do to reduce the number of things you need to remember when packing for a trip is to make a travel bin.
If you're reading this as you're packing for a trip, plan on making your travel bin when you return from your destination.
To make a travel bin, you simply use a plastic tote or box to store everything you use when traveling.
Put travel accessories like neck pillows, travel blankets, noise-canceling headphones, money belts, locks, packing cubes rain ponchos, etc. in the travel bin so you can easily find them.
Anything you use just for travel can go in the bin.
The next time you're packing for a trip, you'll know where to find all of your travel-specific items.
Lay It All Out
Set up a "packing area" and use it as a staging area for everything you eventually want to put in your suitcases and carryons.
You can do this on a table, a bed, or even on the floor.
The important thing is to have a central location for putting everything you want to pack.
As you gather things you want to bring on the trip, put them in the packing area. This way you can see how much stuff you're bringing, and you're less likely to forget to put something in your suitcases.
Make sure anyone who's traveling with you also puts their items in the packing area so you don't accidentally leave behind someone's things.
Laundry Prep Before Travel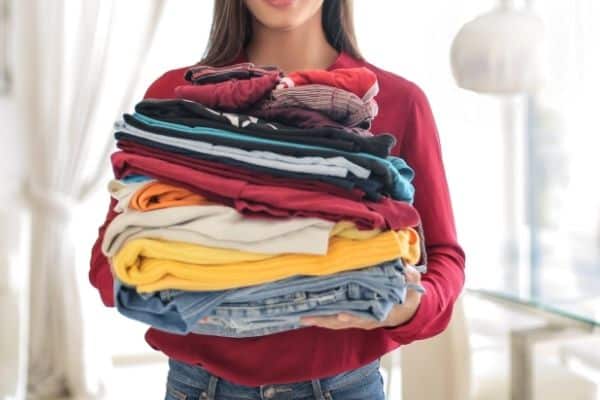 One of my favorite ways to handle packing clothing is to pack clothing straight out of the dryer.
This helps kill two birds with one stone by washing the dirty laundry and packing at the same time.
As I'm unloading the dryer, I fold clothes and put them in our designated packing area.
Depending on where you're traveling, you may be able to get a lot of your packing done this way.
At the very least, you'll be able to pack clean underwear and undergarments and not have to bother with putting them away.
If possible, start this process 3-4 days before your trip so you're not rushing to do laundry at the last minute.
And the rule is, once something is in the packing area, it can't be taken out and worn!
Should Kids Pack Themselves or Should Parents Do It?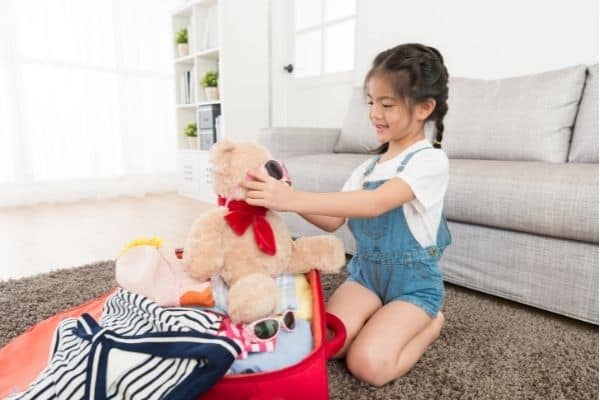 This is totally a personal preference, and it depends on your particular situation. Do what feels right for you.
I think it's a good experience for kids to do their own packing.
It gives them the opportunity to think ahead, pre-plan, and be responsible for themselves.
And it's helpful for children to experience the natural consequences of forgetting something.
That being said, if your child forgets to pack socks and you're on a hiking trip, you're the one who's going to have to scramble to find socks for them so they don't end up with giant blisters on their feet.
Sometimes it's easier just to do it yourself! Especially if you're in a time crunch, or your children are young.
At the time I'm writing this article, my children are 11-years-old. This is how they work with me to pack for a trip:
They help me make a packing list for the trip. We might do this at breakfast one day, and then set it aside for a few hours.
Then, we go through the list together, and I send them on "missions" to get things from the list.
I may say things like "Go get 4 pairs of shorts, and show them to me." 
They go get the shorts, and I check to make sure they fit, are clean, etc.
Then, I have them put the shorts in the packing area, and I send them on another mission to get four t-shirts, and repeat the process until we're done.
I like doing it this way because it's appropriate for their current executive functioning capabilities, and it allows them to choose some of the things they want to bring.
For now, it works for us. I'm sure we'll change it up as they get older!
Related: Preparing for Travel with Kids
Group Like Items
Once you have everything in the packing area, start to group like items.
I like to group items by outfit so I can be sure that I'll have full outfits. If the clothes will fit, I like to put them in gallon-sized plastic baggies so we can pull out an outfit at a time.
Once your items are grouped into categories, you can pack them together. That will make things easier to find once you reach your destination.
How Can You Fit More in One Bag?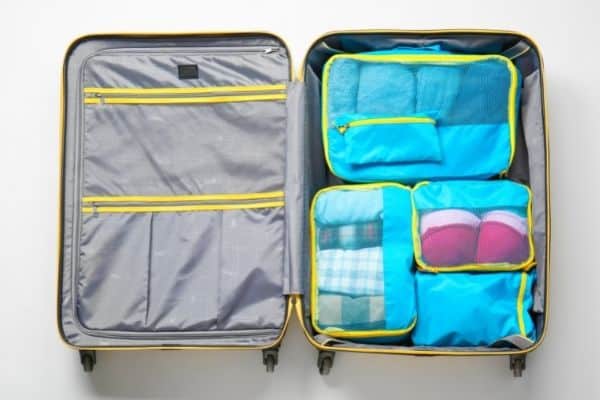 As I mentioned before, I like to use gallon-sized plastic bags to separate out outfits and like items. 
Once the baggies are filled, you can close them and get as much of the air out as possible, which will give you a little more space.
Rolling your clothing can also help with saving space and preventing wrinkles.
Make sure you're using every available bit of space – put socks inside of your shoes, store things like flat irons or brushes in between the ridges at the bottom of your suitcase.
If you're traveling with a lot of bulky items like big coats or sweaters, consider using a vacuum storage bag to cut down on the volume of the items.
Only pack small travel-sized bottles of liquids to cut down on weight and give yourself some more space.
How Do You Avoid Overpacking?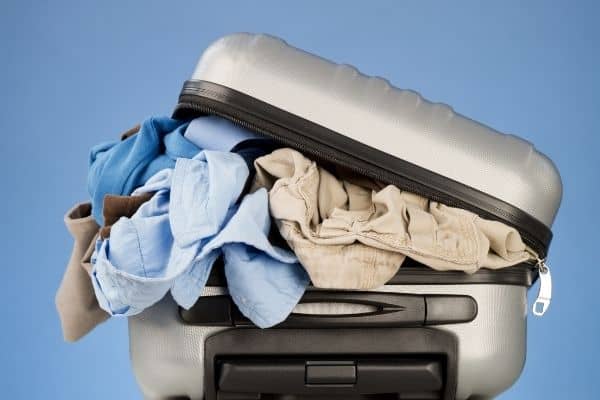 Almost everyone overpacks.
According to a recent poll, 62 percent of Americans admit that they overpack their suitcases when traveling.
I think that percentage is higher for families.
We want to be prepared for anything that comes our way when we're vacationing, and that causes us to pack a lot of items we may need "in case of emergency."
You can avoid overpacking by not bringing along many of the "extra" or "just in case" clothing items or shoes that take up a lot of space.
If you see that you're packing a lot of large items, consider swapping them out for a less bulky alternative in a lightweight fabric.
And if you can't avoid bringing bulky clothes, try to wear them on the airplane so you don't have to pack them in your suitcase.
Using packing cubes or plastic baggies to organize your items can also keep you from overpacking. It limits the amount of space you have to bring items of a certain category, which can help you further cut back on the number of things you're bringing with you.
I love packing cubes and pouches (I found these on Amazon), but I'm also partial to using disposable plastic bags.
They always end up being useful during the trip.
If they're still in good shape when we get back home, I can add them to my travel bin and use them again.
What to Pack in a Carry On Bag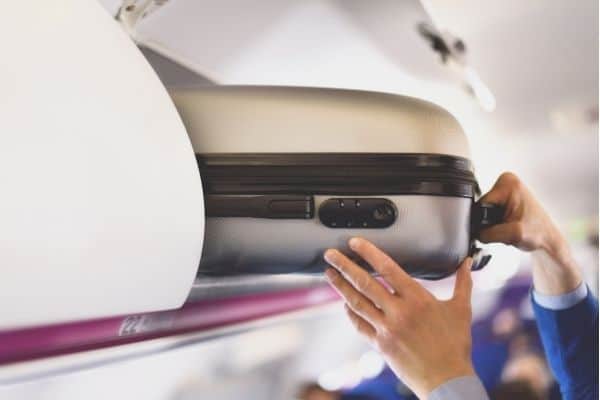 If you're flying, it's always a good idea to pack an extra change of clothes just in case your luggage is lost.
What you put in your carry-on varies from person to person, and from destination to destination.
Here are some ideas to get you started:
Chargers and cords for phone, laptop, etc.
Wallet
Passport/ID cards
Travel documents and information (including TSA Pre-Check number)
Cell phone/iPad/Laptop
Extra change of clothes
Pajamas
Sweater/scarf for the plane (just wear them!)
All prescription medications/over-the-counter medicines/medical devices
Snacks, gum, mints
Wipes, hand sanitizer
Water bottle (empty – fill up at the airport)
Glasses, contact solution, etc.
Lip balm, lotion
Toys (as needed!)
Extra diapers (as needed!)
More Travel Organization Ideas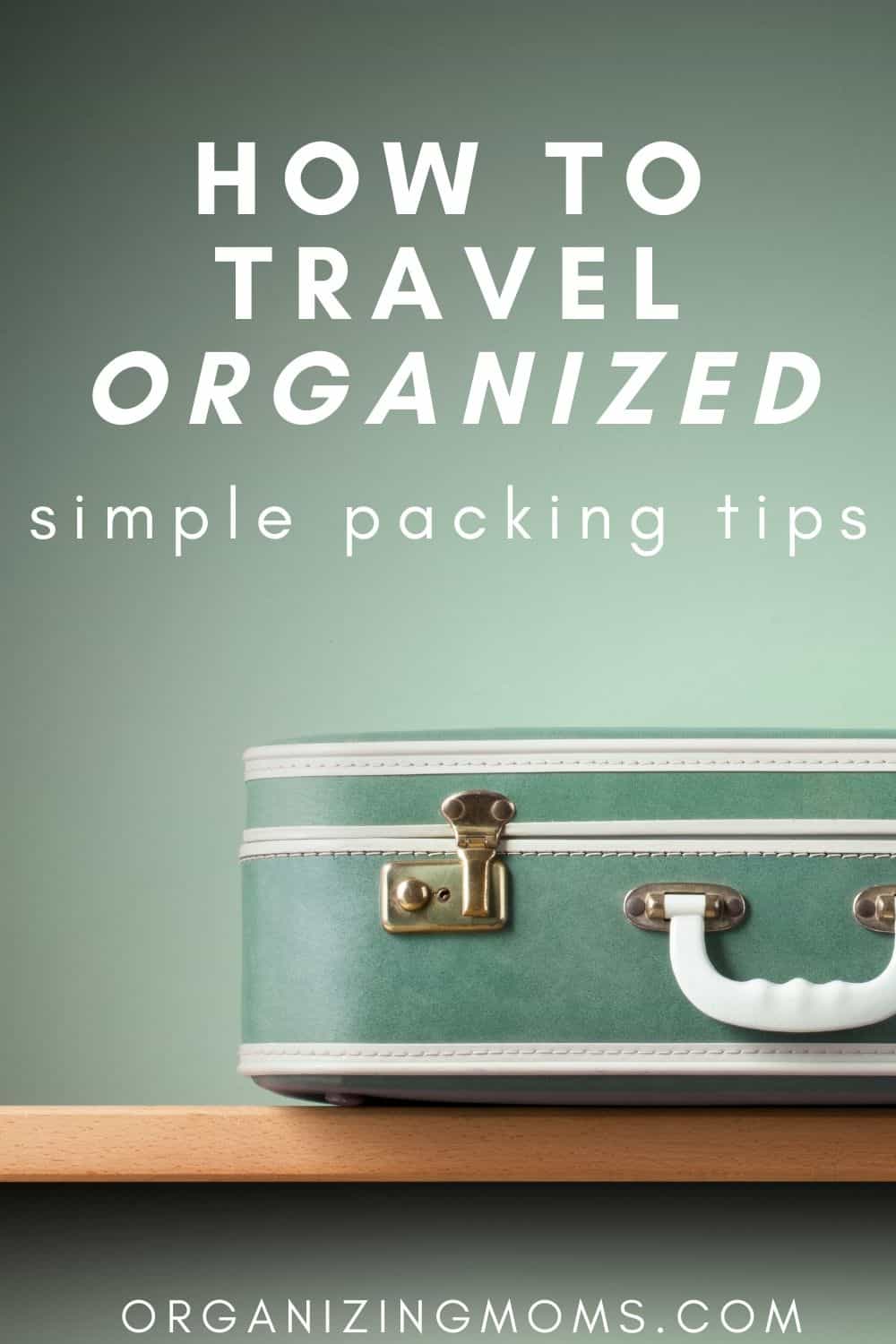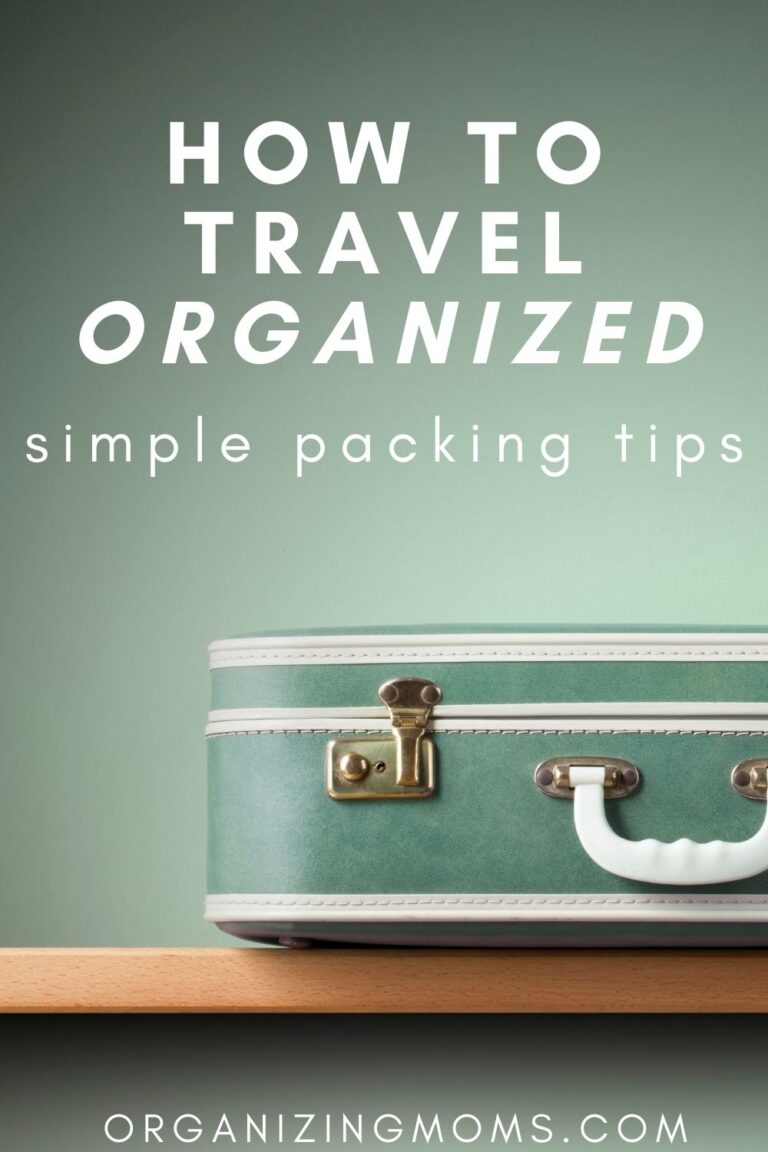 The post How to Travel Organized: Simple Packing Tips appeared first on Organizing Moms.