You are going to learn how to avoid wasting money on back-to-school supplies. But, let's be real here the deals and the advertisements seem to push us to waste our money on school supplies that, the majority of the time, our kids don't get to use at all.
Since 2020, the way schools are run change dramatically. From in-person to virtual, many parents are changing how they also purchase school and what they actually will need for the school year.
Many schools try to make it easier for parents to buy their children's supplies for the new year. The only problem is that once your children get to school, they get a brand new list of everything they need. As a result, some supplies you purchased may not even get used.
Depending on where you live and your school district, school supplies are a need and a must for students. And if you have more than one child, the cost of back-to-school supplies can affect us financially.
Trying to avoid wasting money on back-to-school supplies is important for many parents. I know it is for me, and if you are here, then it must matter to you too.
If you're a parent on a budget, you know that spending money on items that aren't needed is a waste. So let's look at how to avoid wasting money on back-to-school supplies.
Let's begin!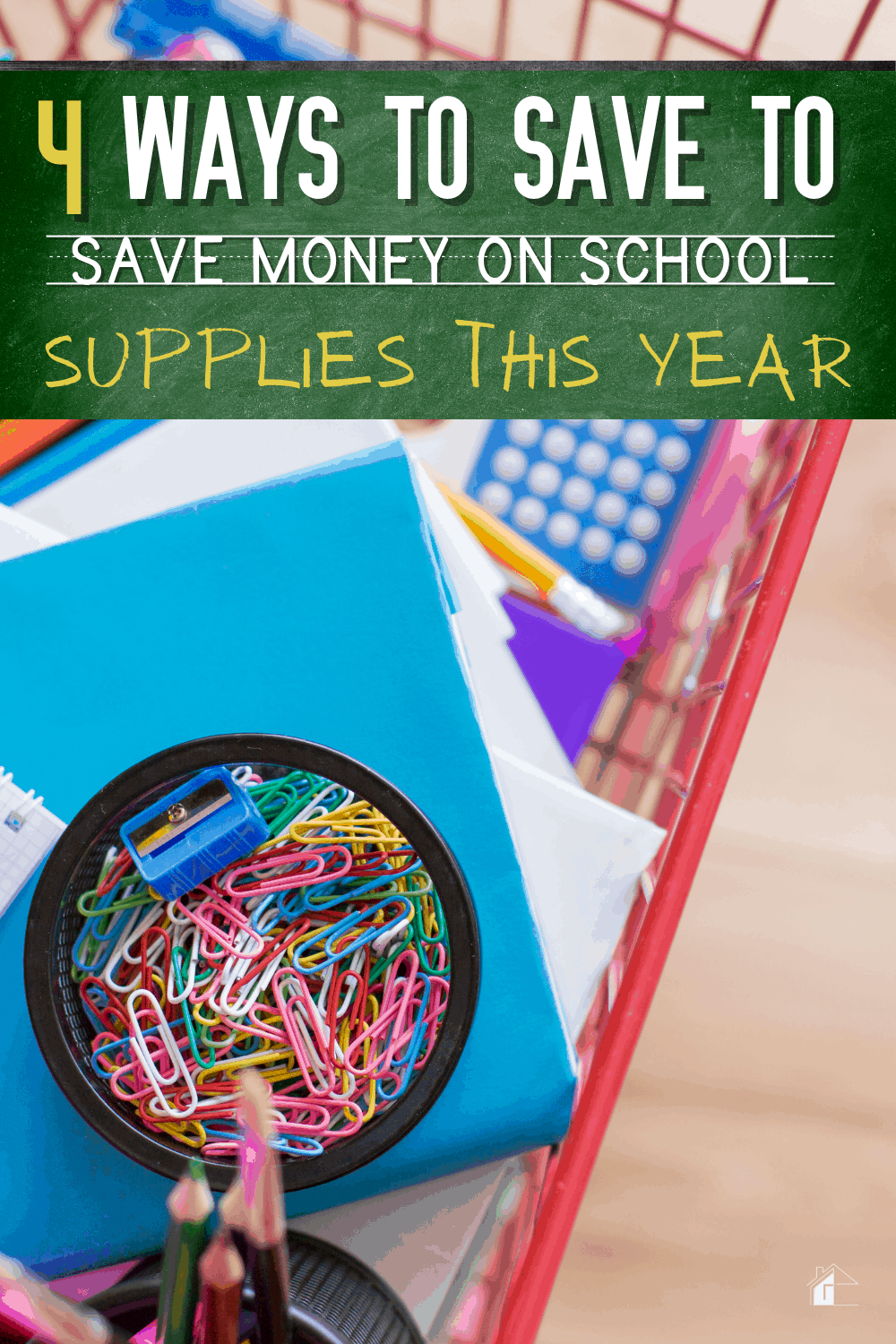 Now there are many ways you can avoid wasting money on back-to-school supplies, like, for example, not buying any, but we want to cover the top ways you can avoid overspending money during the shopping season.
So what are these 4 tips? Keep reading!
Buy What You Know They'll Need!
For the first day, you know that your children are going to need a notebook and pencil. During the first day, teachers will hand out a list of items your children need for specific classes.
If you have younger children, this usually isn't a big problem, but children in middle and high school may need particular supplies. For example, one teacher may want college-ruled paper while another wants wide-ruled.
It may be a pain to go shopping for supplies the evening after the first day of school, but it can save you a lot of money.
One way to know what your kids will need is to check the school district website if available or find out from another parent if they know what they will need.
Another thing you need to get into a habit, a very frugal habit, is to reuse what you have. For example, we don't buy backpacks every year. We buy them if they are worn.
Since school was virtual and in-person this year, the backpacks were not worn or torn that needed replacements. This means the backpacks will be used this upcoming school year again.
Since we know that if cases go up during the school year, my kids will be virtual, so investing in new clothes when they spend up to a couple of months in the home will be a waste of money.
Please read:
Pay Close Attention to Lists
If your school system is usually pretty good about only listing items, your children will need, shop the list.
First, however, pay close attention to what's on the list. For example, many schools are now requiring that kids get a specific color of notebook or binder.
A child's ability to stand out with fun supplies that match her personality is dwindling. Schools are wanting all kids to have the same thing. Your child may not like it but sticking to the list helps you avoid items your school prohibits.
Related posts:
Try Not to Overstock
It can be tempting to buy tons of notebooks, pencils, pens, etc., when the prices are so low. It's not uncommon to find notebooks for as low as $0.05 each. The only problem is that your kids will only use so many supplies throughout the year.
Buy what you think your kids will need. Supplies will always be on sale again next year.
Overbuying is where you are going to waste your money on back-to-school supplies. As tempted as you are to buy extra items, remember that you are trying to save money, not waste your money.
Set Aside Money for the Rest of the Year
This is a great tip and one that many parents don't practice at all!
Your kids will always need supplies throughout the year. In addition, there will be projects and other assignments that require special supplies. It's best to put money aside for these supplies so that you're not scrambling to come up with the money.
Try to set aside at least $100 for the rest of the year. Then, if you don't use the money, you'll always have it for next year's supplies.
Conclusion
Back-to-school shopping can be difficult and expensive. Thankfully, there are ways to ensure that the money you do spend doesn't go to waste. First, be careful about what you buy before school starts, and make sure to save money for the rest of the year. This will make back-to-school shopping a lot less stressful.
Your turn: You read about ways parents can avoid wasting money on back-to-school supplies we want to know your thoughts? Share any tips or ideas down below!
The post How to Avoid Wasting Money on Back to School Supplies appeared first on My Stay At Home Adventures.