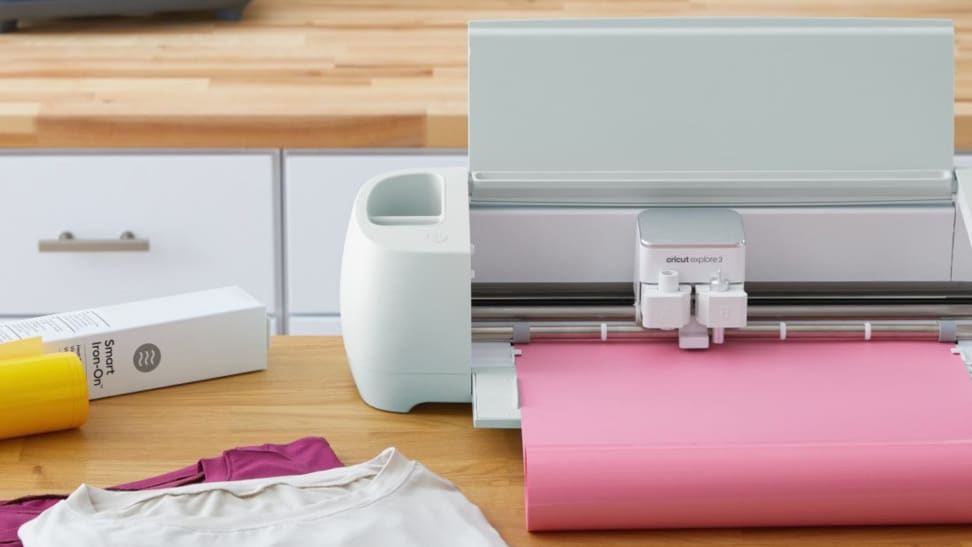 — Recommendations are independently chosen by Reviewed's editors. Purchases you make through our links may earn us a commission.
If you were lucky enough to find a new Cricut crafting machine under the tree over the holidays, or you've had one and just been so busy using it that you're surrounded by scraps of paper and other accessories, sit tight. It's time to set up your hobby space.
The Cricut device itself doesn't take up too much room, but once you start to purchase your supplies and accessories for the crafting machine, you'll want—and need—a well-organized workstation to keep track of everything.
So, we talked to Charlotte Hooks, otherwise known as @charlottechooks on TikTok. She has amassed a huge social media following for her Cricut hacks and DIY home organization videos. And, she offers solid advice on the best ways to organize your Cricut crafting supplies to set yourself up for a 2022 full of creativity.
Create a dedicated Cricut workstation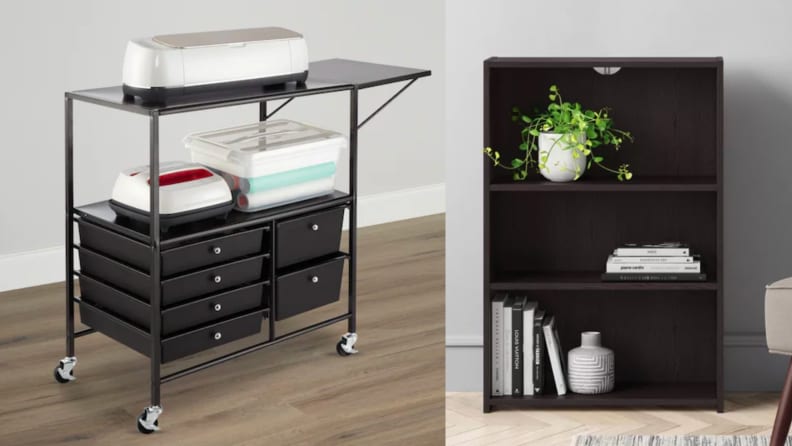 You don't need a ton of space to create a workstation for your crafting.
"When I first started with my Cricut, I was in an apartment, and I only had a corner of my living room to use as free space," Hooks says. "I recommend a 3-tier cart or shelving unit where you can place a Cricut machine on top. I recommend one that is wide enough to use the Cricut while on it."
The bottom shelves of whichever shelving unit you choose are a blank canvas of organizational space. You can store cases and bins of your supplies to keep things tidy.
A bonus for choosing a crafting cart is that it's moveable. When you have guests over, wheel it away into a closet or different room so you can have some extra entertaining space.

Separate out your supplies—especially those vinyls!
When it comes to separating out your supplies, there are some great pieces to bring into your space to help you do so.
Hooks recommends peg boards. "You can DIY with a board from The Home Depot or Lowe's, or buy an entire peg board set that has compartments. This allows you to hang up your Cricut mat and tools." This is especially fun for those with the freedom to turn a spare room into a craft room.
If you're cramped for space, then there are creative tools for organization made just for Cricut crafters.
Hooks recommends a pencil organizer or Cricut tool organizer from Amazon. You will always know where your tools are when you need them.
When it comes to storing vinyls—aka the main material you'll be designing onto–Hooks has a few tips.
Hooks suggests, "Separating vinyl into types so you don't get the materials mixed up, and then keeping them in different drawers per type. Just grab a label maker and clearly label which drawers and cases have which materials. For sheets of vinyl, Hooks organizes them in clear scrapbook cases.
"Keeping vinyl separate is especially important for beginners, because it may be hard to tell HTV from adhesive vinyl," says Hooks. And, for beginners reading this, HTV stands for heat transfer vinyls. These vinyls can be applied to any surface with high heat and a little bit of pressure.

Optimize the lighting so you can see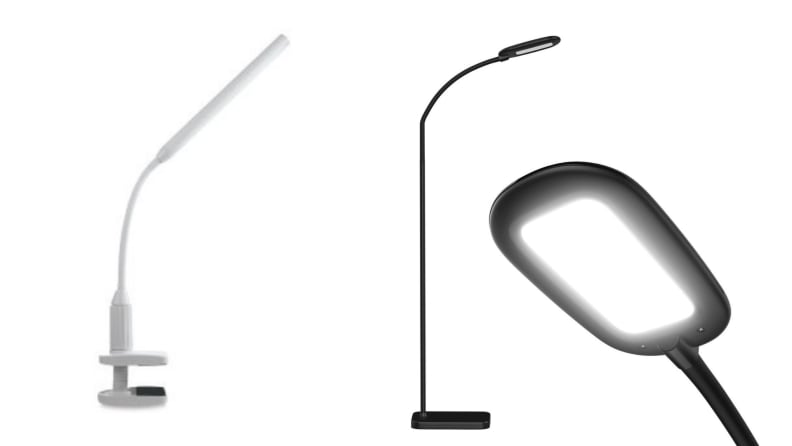 When it comes to crafting, you must have a well lit-space.

"Make sure your craft area has a lot of lighting to help you see," Hooks says.

Many might not have the most perfect natural lighting, so you'll need to look for some powerful artificial lighting. Existing overhead lighting is always a great option, but a lamp can also come in handy.
Go for a lamp with a flexible neck so that you can focus the light wherever you need it most. A good LED lamp comes in any size from a small table clamp light or a tall floor lamp.

Seek out the best spots to shop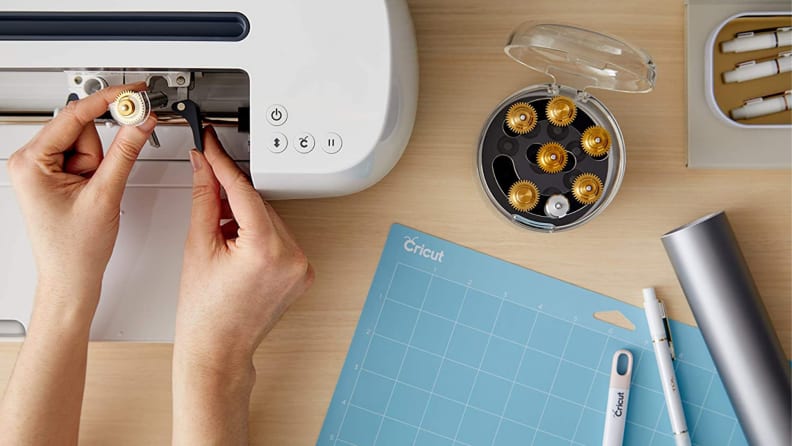 If you're wondering where to start shopping for your Cricut workstation, Hooks has her favorites. "Michael's and Amazon are my go-to for organization materials. Michael's, of course, is a crafter's paradise, [but] Amazon is also a great resource."
Since Cricuts are wildly popular, more and more tools made specifically for Cricut crafting have hit the market in recent years.
"There are so many great options that are made specifically to hold Cricut tools and materials. It really amazes me at the things Amazon sellers come up with for organization like the new over-the-door vinyl storage hangers."

The product experts at Reviewed have all your shopping needs covered. Follow Reviewed on Facebook, Twitter, Instagram, TikTok, or Flipboard for the latest deals, product reviews, and more.
Prices were accurate at the time this article was published but may change over time.