I asked our blogger team a question that SSE gets asked almost daily… HOW do you store all the visual pieces? To my surprise they each had a unique storage idea that worked best for them. Scroll through their ideas to decide which solution might work best for you too!
Hardware Drawers
"These storage drawers are perfect for organizing the many visuals and schedule pieces we use in special ed classrooms. I like to make lots of extras of each type of visual at the beginning of the year. I store them in storage drawers like these for quick and easy access throughout the year. We are always losing visual pieces or they go through normal wear and tear and need to be replaced. This system is perfect to grab a new visual and go!" – Whitney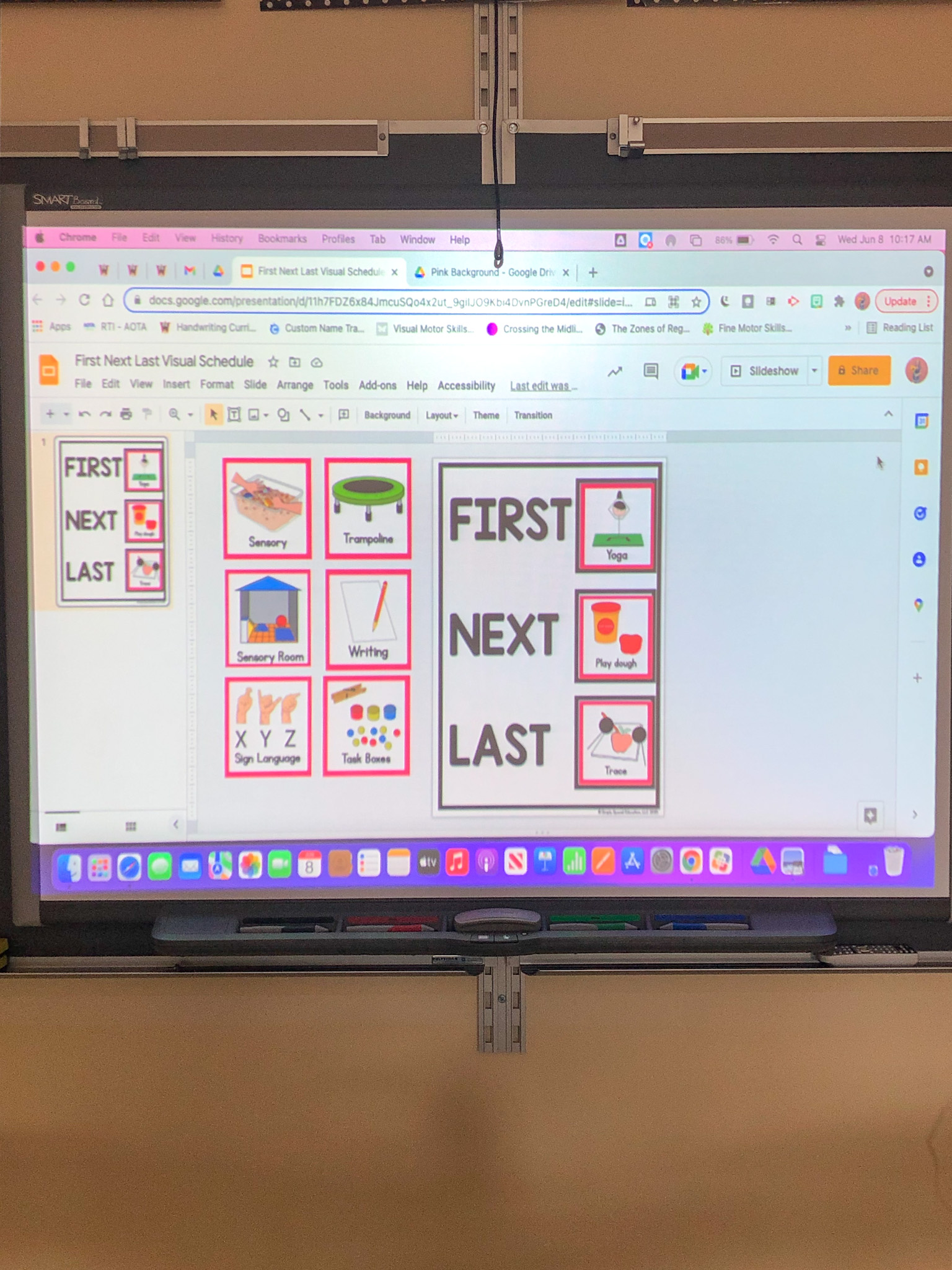 Go Digital
"As a related service provider who travels between buildings, it can be challenging to store all the visuals that I like to use during my sessions.  Many of my students benefit from either picking their own activities and/or seeing a clear beginning/end to the session via use of a visual schedule.  I used to carry my laminated and velcored pieces in a binder, but have slowly been transitioning my visuals to a digital format!  It is easy to pull up the customized schedule on a Smartboard and allow the students to move/check off the activities as they complete them.  Very little set up [and no clean up!] is required! " – Allison
Photo Card Cases
" I love to use card cases to store my visuals! This allows me to not only see what is in each container but also organize the visuals so I can quickly grab what I need " – Arielle
Two Tier Photo Storage
This is my PECS box! I keep that majority of our cards in here and sorted. This is a two tier photo storage container I picked up from Michael's. – Stephanie
Cardboard Velco Board
I love to store visuals out of student reach, but in a place where I don't have to sift through to find the piece I need. This is just pieces of cardboard covered with veltex fabric (acts as the soft side of velcro)- Alyssa
Visual Schedule cards are available here on TPT.
Visual Schedule cards are available here on SSE Shop.
What's your favorite way to store visuals?
The post 5 Ways to Store Visual Pieces appeared first on Simply Special Ed.