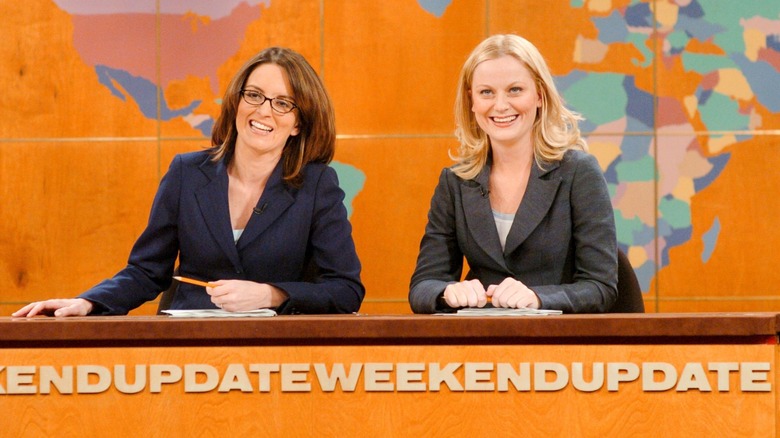 They've anchored the Weekend Update desk on "Saturday Night," shared hosting duties at the Golden Globes four times, and even had a baby together, but now Tina Fey and Amy Poehler are teaming up for something new: their first live joint comedy tour.
"Amy Poehler and Tina Fey: Restless Leg Tour" will kick off in spring 2023 (per Variety) and will "celebrate their 30 years of friendship with an evening of jokes, iconic stories and conversational entertainment." Poehler and Fey's statement adds, "If this tour goes right, we can finally end this friendship." Four tour dates have been announced so far:
Washington D.C., DAR Constitution Hall -- April 28
Chicago, The Chicago Theatre -- May 20
Boston, MGM Music Hall -- June 9
Atlantic City, Hard Rock Live at Etess Arena -- June 10
Tickets go on sale to the general public from 10 a.m. local time on Friday, February 17, with presales starting at 10 a.m. local on Wednesday, February 15, according to Brooklyn Vegan (which also has a password to access the presale tickets). Given that this is Poehler and Fey's first ever live comedy tour (though not their first time sharing a comedy stage together -- more on that in a moment), tickets will probably disappear pretty fast, so you might want to get there early and be prepared to battle it out.
30 Years Of Friendship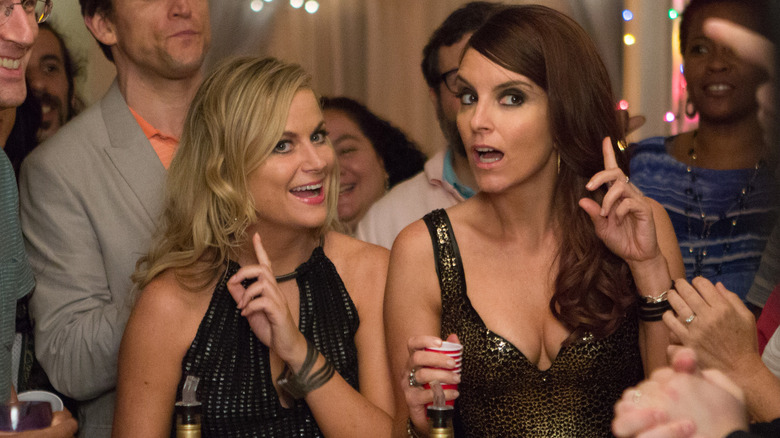 Poehler and Fey first met in the early '90s, when they were both newcomers on the Chicago improv scene, and began performing together at the ImprovOlympic (now called the iO Theater). They later moved to New York, where first Fey and then Poeler joined "Saturday Night Live," making their onscreen debuts in the early 2000s. But their breakout roles came in one of the most-quoted teen comedies in history, "Mean Girls," which was scripted by Fey and starred her in the role of math teacher Ms. Norbury. Poehler played Mrs. George, the mother of Regina George (but not like a regular mom, she's a cool mom).
Like most forms of live performance, comedy tours had to take a break during the COVID-19 pandemic and have been gradually easing their way back to the stage. It hasn't been the easiest transition; last year I went to a packed-out stadium show where the comedian's prompts for audience participation were met mostly with confused silence. But hopefully by now we've all remembered how to be around other humans again, and longtime fans of Poehler and Fey can enjoy seeing them on the stage together, celebrating (and ending) their friendship in style.
Read this next: The 95 Best Comedy Movies Ever
The post Tina Fey and Amy Poehler Are Hitting the Road for a Comedy Tour appeared first on /Film.