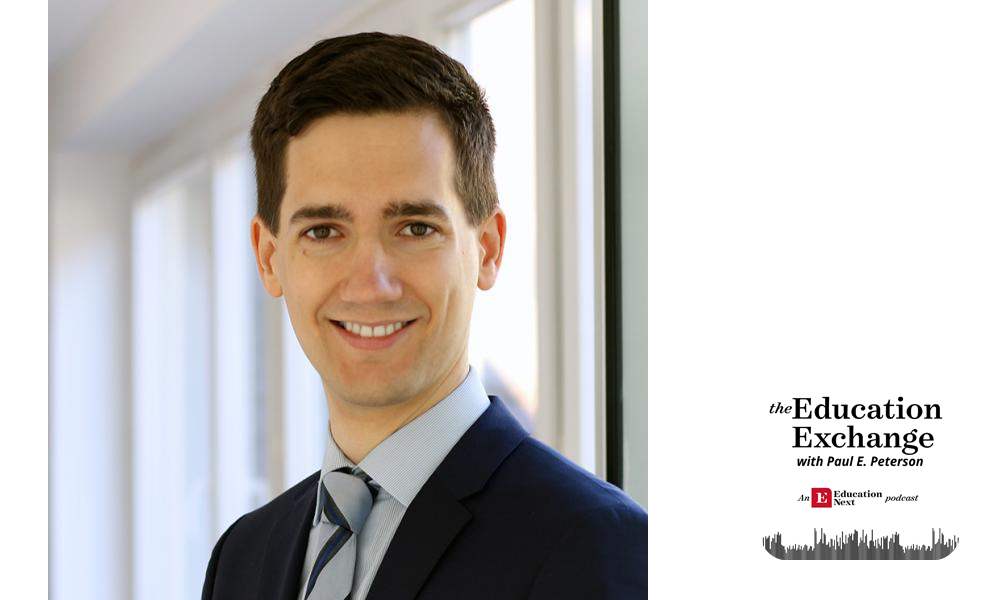 A junior economist and doctoral student at the Ifo Center for the Economics of Education, Benjamin Arold, joins Paul E. Peterson to discuss Arold's research, which looks at the impact of the Common Core on subjects outside of math and reading.
The paper, "The Unintended Effects of the Common Core State Standards on Non-Targeted Subjects," by Arold and M. Danish Shakeel, is available now.
The post The Education Exchange: Common Core Adoption Hurt Student Performance in Science, Social Studies, a New Study Finds appeared first on Education Next.