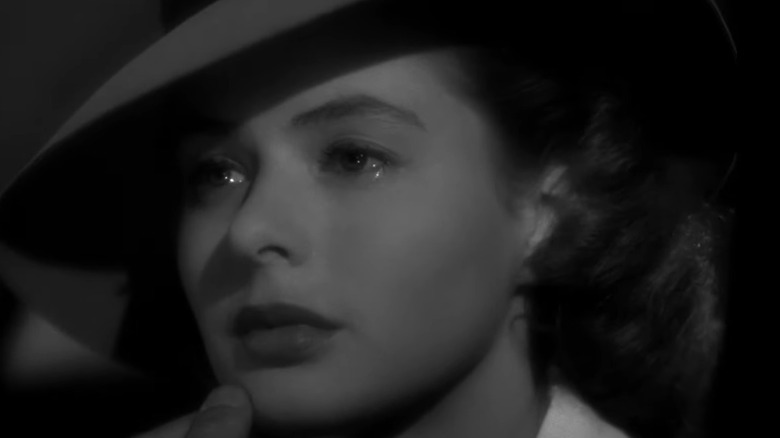 It's almost impossible to read a headline that promises to count down "the best movies of all time" without raising an eyebrow. What a bold premise! The art of filmmaking encompasses so many different components that it can be hard enough to rank even two movies against each other, much less to pit every movie in existence against the entirety of its cinematic brethren. What's more, so much of filmmaking is subjective. Even if a list of all-time best films is calculated by a large group of people rather than one person, who's to say what makes one movie "better" than another? Is there any way to escape an inherent bias shared among voters in any given list? If not, is setting out on such a venture futile, to begin with?
The answer? Maybe. But that hasn't stopped many people from taking their best shot at it. Time and time again, publications, organizations, and the like have gathered critics, moviegoers, and staff writers to compose a definitive ranking of what they consider the best movies ever. In the spirit of the boldness that inspired each of the following outlets to attempt their daring countdown of all-time films, here is a countdown of those rankings, ranked. In them, we find fascinating reasoning, a fair share of hot takes, and an abundance of passion for the movies we all love so much.
Honorable Mention: Leonard Maltin's Movie Guide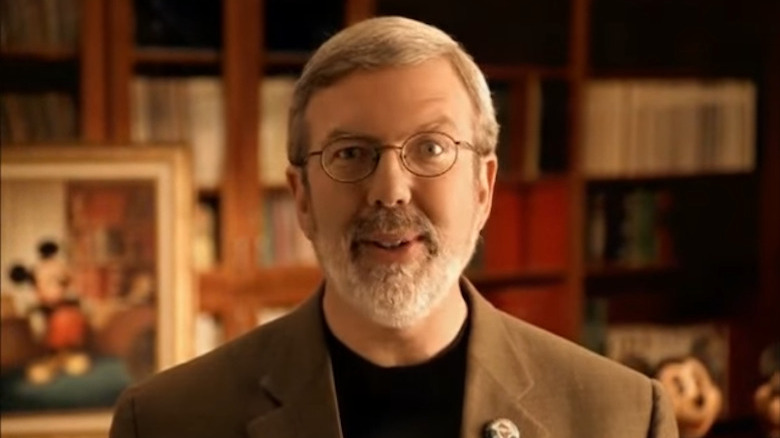 The esteemed movie critic and UCLA professor is the perfect guide through Hollywood in his book "Leonard Maltin's Movie Guide." Maltin originally wrote the book in 1969. However, it became so expansive that it was eventually separated into two volumes: "Leonard Maltin's Classic Movie Guide" (last updated in 2015 and curating movies released through 1965) and "Leonard Maltin's Movie Guide: The Modern Era" (most recently revised in 2017). It's an honorable mention in this article because it doesn't exactly conform to the parameters of the rest of our list — it's not a countdown of all-time best movies, but rather two tomes of synopses and reviews of over 26,000 films.
Maltin and his contributing editors leave readers feeling informed, enlightened, and inspired about movie history, regardless of their level of expertise. Maltin's work is thorough but not overly complex — accessible but not dumbed down. It's just the right balance that any film writer should aspire to have. Over the various editions of the two books, many include Maltin's list of "50 Movies You Really Ought to See," which is as good an excuse as any to recommend the book.
Metacritic's Best Movies Of All Time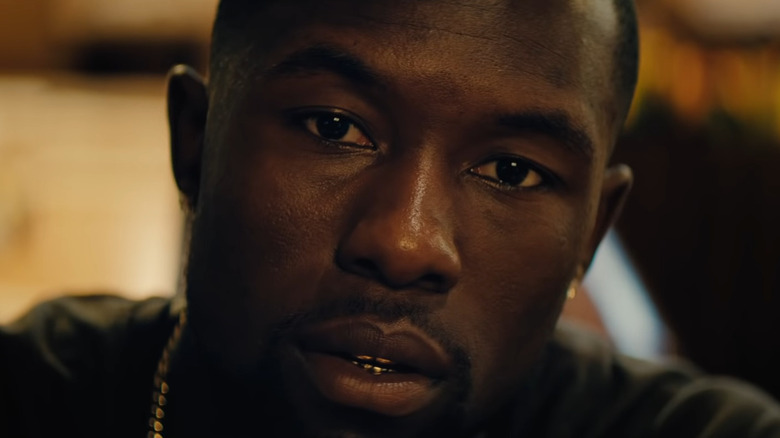 Metacritic assigns a score out of 100 to every movie featured on its website. In describing its process, Metacritic says it "distills the opinions of the most respected critics writing online into a single number." In and of itself, that language implies bias, as who's to say which critics are more "respected" than others? In the database's list of top-rated titles, there are the expected (and deserving) classics like "Casablanca" at No. 4 and "Citizen Kane" at No. 2. There are also relatively new entries like "Pan's Labyrinth" at No. 19 and "Moonlight" at No. 11.
In Metacritic's ranking, the score out of 100 is supposed to speak for itself, with the only accompanying copy on the list being a summary of each film. (Clicking each movie takes users to a page with critics' reviews and links to stream, but it's an extra step that keeps the list from being all-encompassing.) The problem with the score being self-explanatory is that the numbers often still raise questions. The top spot goes to "The Godfather," with a perfect score of 100, but the citation for that particular movie is only based on 16 critics. Meanwhile, "Boyhood" is number five, also with a perfect score, but based on 50 critics. While few would likely argue that "Boyhood" deserves a higher ranking than "The Godfather," how does the math check out according to those numbers?
TIME's All-TIME 100 Movies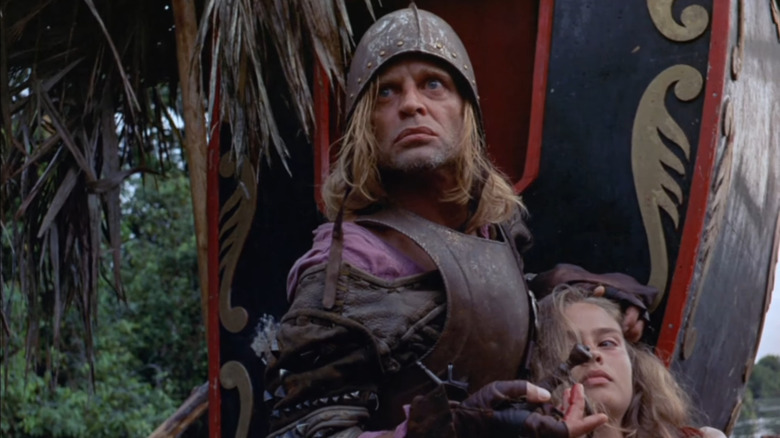 Compiled by TIME Magazine's Richard Corliss and Richard Schickel in 2005, "All-TIME 100 Movies" loves its punny title (and its accompanying slogan, "the greatest films made since 1923 — the beginning of TIME"), but sells itself short by presenting its findings in alphabetical order rather than as an actual ranking. In terms of user interface, readers can scroll the visually underwhelming bulleted entries or click their way through all 100 slides and their accompanying critique one by one, beginning with "Aguirre, the Wrath of God." 
The making of this list seems to have been quite the saga. Corliss and Schickel originally published it in 2005, though many of the blurbs have a 2010 date, and Corliss added 20 more movies in 2012. Perhaps most fascinating of all, in 2011, Corliss wrote an article reflecting on the buzz the initial 2005 list caused, including its 7.8 million online hits in its first week. In his introspective essay, Corliss elaborates on his choices, critiques his own partialities, and responds to feedback he and Schickel received from readers in 2005 ("The main complaint is that so few of the films we chose had heart"). His observations bring to mind Ego, the food critic in "Ratatouille," whose critical review of Gusteau's restaurant inadvertently becomes an assessment of the art of criticism in and of itself.
AFI's 100 Years... 100 Movies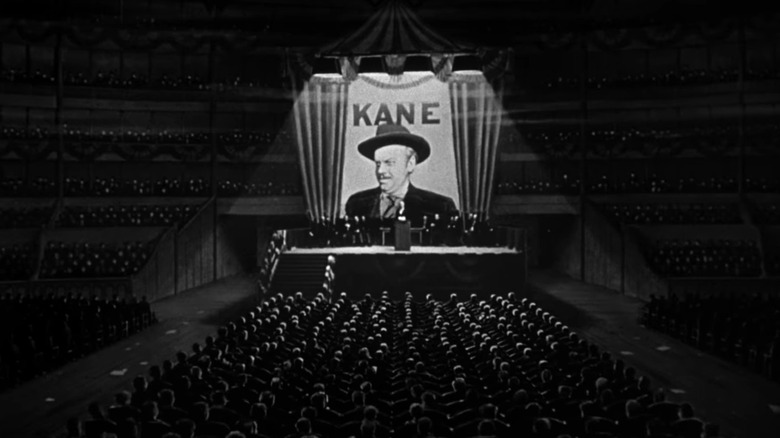 In 1998, the American Film Institute revealed "100 Years... 100 Movies" in honor of the hundredth anniversary of cinema. AFI  updated the list in 2008. It includes basic, bulleted information about each film but offers little in the way of reasoning for its selections. AFI says 1,500 "leaders from across the American film community" voted on the movies by choosing their top 100 from a pre-nominated list of 400 movies. The result is a fairly standard compilation without any huge surprises — all acclaimed, to be certain, but not entirely unprecedented given the parameters of voting. Towering as the champion is "Citizen Kane." 
Perhaps most notable about this list is a self-acknowledgment of its major flaws. In an inscription displayed prominently at the top of the list, AFI writes, "Since its inception, American film has marginalized the diversity of voices that make our nation and its stories strong — and these lists reflect that intolerable truth. AFI acknowledges its responsibility in curating these lists that has reinforced this marginality and looks forward to releasing new lists that will embrace our modern day and drive culture forward." Here's hoping a new ranking can channel this sentiment soon.
Parade's 100 Best Movies Of All Time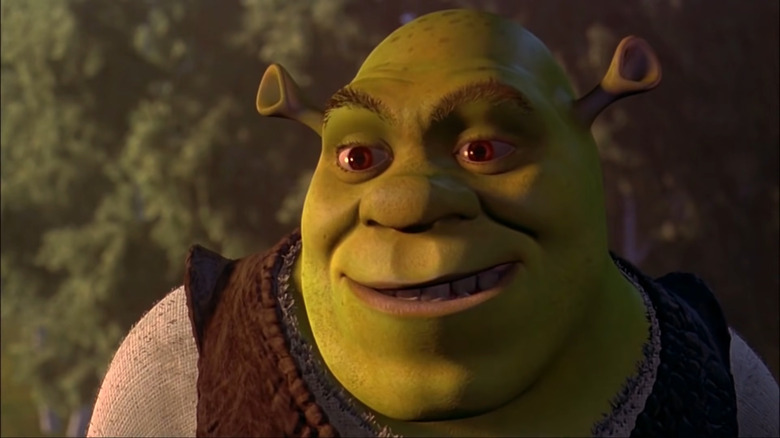 Parade's 2022 list describes itself as "the definitive ranking of the 100 greatest films ever made." It goes on to specify that "these are movies everyone should see at least once." Credited to Samuel R. Murrian, it's unclear how many people from Parade's staff contributed to the rankings. The undertaking is intentional about including movies from a variety of genres and evoking many different styles of filmmaking. Murrian writes, "In ranking these movies, we're taking into account their artistic merits, how well they've aged, and rewatchability." It's nice to have this framework stated upfront, as it provides a lens through which to approach the ranking and explains the distinctive ways Parade's list sets itself apart from others.
The list immediately sends a message that it's mindful of a general audience, not just lovers of old Hollywood, with its No. 100 pick, "Bridesmaids." While certainly a hit, you wouldn't find the movie anywhere near some of the other rankings in this article. Other wildcards are "Shrek" at No. 81 and "Mad Max: Fury Road" at No. 54. Closer to the top, the list becomes more traditional, with No. 1 being "Vertigo."  Parade's 100 Best Movies of All Time is easy to scroll through and concise yet clear in its explanation for each movie. It sets out to help readers make an awesome movie checklist and succeeds.
TimeOut's The 100 Best Movies Of All Time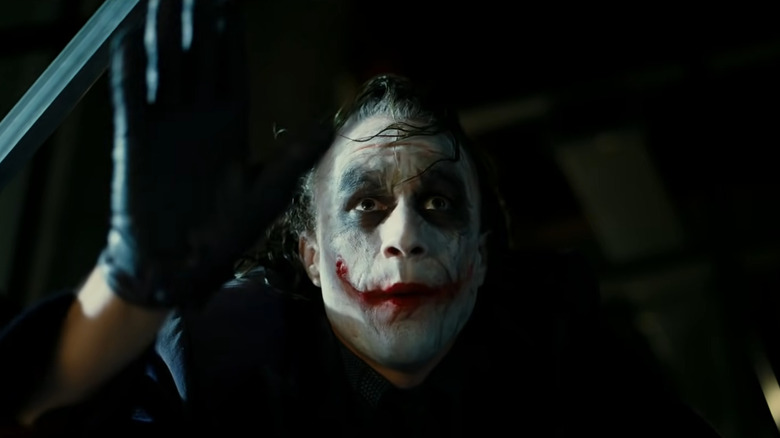 TimeOut's staff writers compiled this 2022 list, which is intriguingly upfront about its intent to disrupt readers' expectations and prompt friendly disagreement. Phil de Semlyen and Joshua Rothkopf write, "Passionate disagreement is what lists are made for, and few artforms [sic] make tempers flare quite like the movies. After all, more than just about any creative medium, cinema tends to shape who we are as people."
This gets at the heart of movie discourse itself, the reason why cinephiles can spend hours thoughtfully and passionately discussing the ways in which a story about a space alien who loves Reese's Pieces is better or worse than a picture about a talking clownfish who loses his son. Effective storytelling transcends its subject matter to engage its audience beyond a surface level, and that's what makes the cinema so great — and also what can make its most ardent fans defend their top picks with their lives.
TimeOut takes some big swings in its attempt to start "a knock-down, drag-out, full-throated, spittle-spraying argument." For example, No. 57 is "Airplane!," No. 36 is "The Truman Show," and No. 15 is "The Dark Knight." These selections will be met with applause by some, and scorn by others, but that's all part of the plan. No.1 here goes to "2001: A Space Odyssey."
Sight And Sound Critics' Poll: Greatest Films Of All Time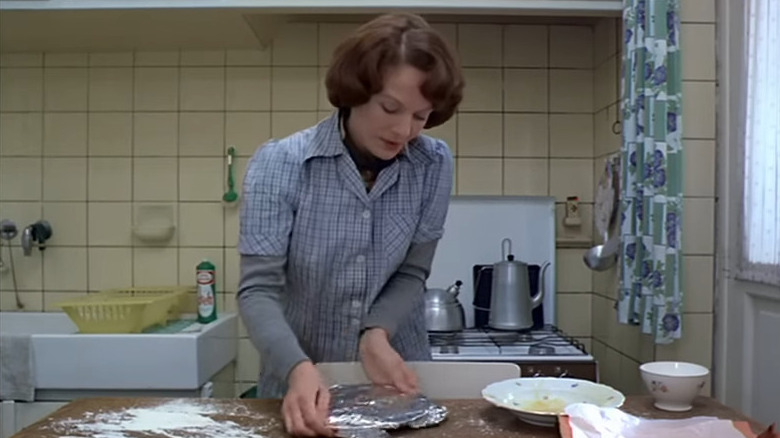 Sight and Sound began its list of top 100 films in 1952 and has updated it once every decade since. The 2022 version includes "1,639 participating critics, programmers, curators, archivists, and academics, each submitting their top 10 ballot." The results are primarily niche, with the most mainstream of its newer inclusions probably being "Get Out," tied for No. 95. More often, the Sight and Sounds Critics' Poll spotlights movies that the general American public has likely never heard of, but that isn't a bad thing.
The value here is that readers with a passion for cinema may find it fascinating to explore titles that are new to them but are considered the greatest of all time by those who assess films for a living. Short of an existential crisis, how can I call myself a film fan when I've not only not seen this list's top pick, 1975's "Jeanne Dielman, 23, Quai du Commerce, 1080 Bruxelles," but I've not even heard it mentioned once in my life? Adding it to my queue! On the flip side, this list seems somewhat out of touch by not including several staples that define film for the last century. Readers will get the most out of the Sight and Sound Critics' Poll if they approach it with the intent to expand their horizons rather than shout out their familiar favorites.
WatchMojo's Top 100 Movies Of All Time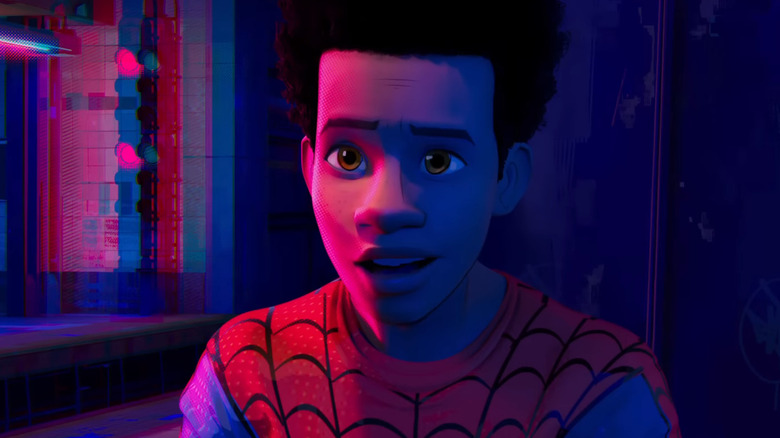 WatchMojo's hour-long 2021 YouTube extravaganza of its top 100 movies is great for visual learners or those who want to sit back, relax, and enjoy clips from favorite movies instead of reading text. The video's description specifies its contents as ranking "the most iconic, rewatchable, and influential films ever made." WatchMojo uses data from its voting pages "to tell us how much 'Mojo' a movie has." This ultimately delivers a unique ranking that's driven by modern audiences but still curated by the source presenting the information. As such, it reflects WatchMojo's viewership and the current tastes of the public at large.
Voters were quick to embrace a few recent movies as instant classics, among them "Spider-Man: Into the Spider-Verse" at No. 80 and "Parasite" at No. 53. WatchMojo's compilation features a far greater number of traditional blockbusters than you'll find in any critics' countdown elsewhere in this article, with the likes of "Back to the Future,"  "Ghostbusters," and "The Avengers" rubbing shoulders with the time-tested immortals like "Singin' in the Rain." Coming out on top is "The Godfather." 
IMDb's Top 250 Movies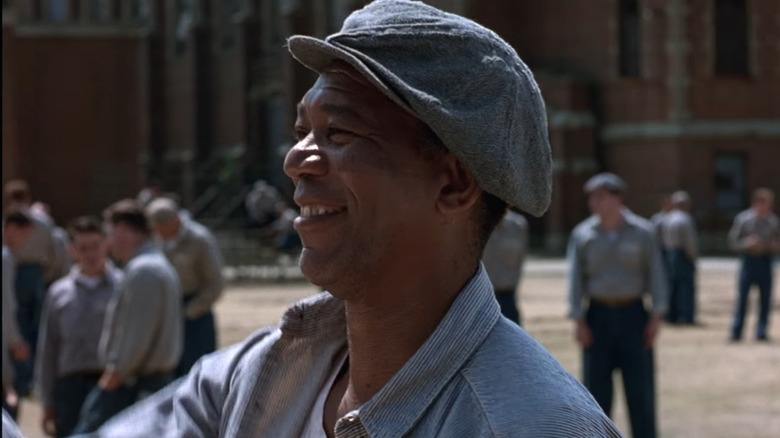 User-generated. That's what gives IMDb's Top 250 movies an edge over a ton of other rankings out there. The list is presented "as rated by regular IMDb users," which indicates its perspectives are largely those of people who are quite passionate about movies. While it's not quite representative of the general public, a user-generated list of this magnitude is nonetheless eye-opening.
On IMDb, users rate movies on a scale of up to 10. The top-rated movie is "The Shawshank Redemption," with a score of 9.2 based on 2.7 million votes. This is fascinating, as it implies that by this scale, there's no such thing as a perfect movie. Users on IMDb have the opportunity to rate every movie ever made, and yet, the film that reigns supreme over all others is a 9.2, not a 10. By this scorecard, no film in existence is a perfect 10. That's wild.
One of the best features of perusing IMDb's list is all in the name. After all, this is the Internet Movie Database, and upon clicking any given title in the top 250 movies, users can instantly find a wealth of statistics. From box-office numbers to crew information to a complete filmography of the cinematographer, IMDb has it all.
Sight And Sound Directors' Poll: 100 Greatest Films Of All Time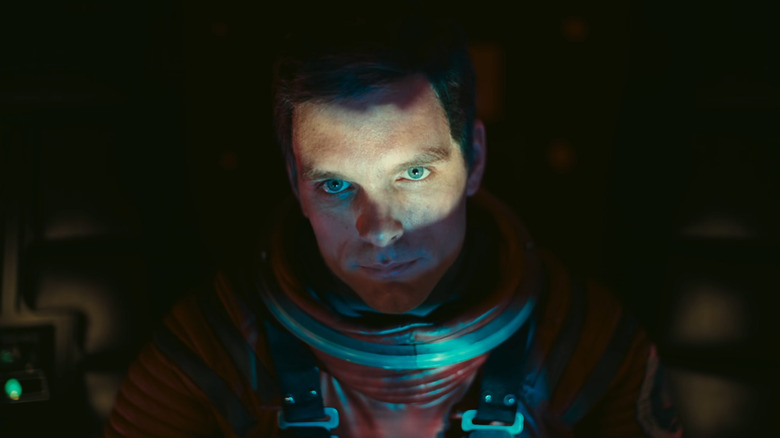 As with the Critics' Poll, the Sight and Sound Directors' Poll is revised once every 10 years. It began in 1992 with 101 directors, and the 2022 roster boasts 480. "Though it has always been global and inclusive in scope, the poll has expanded significantly each decade," The British Film Institute says. "The electorate spans experimental, arthouse, mainstream, and genre filmmakers from around the world. In every case, the voter is a director of note." It's refreshing and illuminating to browse through a list curated by the people who bring the magic of the movies to life.
How their selections differ from critics' and audience picks is the insight into what filmmakers generally enjoy in each others' work. Among the movies that you won't find on many other lists are "Eternal Sunshine of the Spotless Mind" at No. 93. Some other films are typical of many best-of lists, but aren't often ranked so far toward the middle, like "Singin' in the Rain" at No. 53 and "Psycho" (1960) at No. 46. (Both films are No. 1 in lists referenced elsewhere in this article.) A dominant trait of the Directors' Poll is lots and lots of black-and-white. The filmmakers collectively ranked "2001: A Space Odyssey," directed by Stanley Kubrick, as their top movie for the 2022 list.
Empire's The 100 Best Movies Of All Time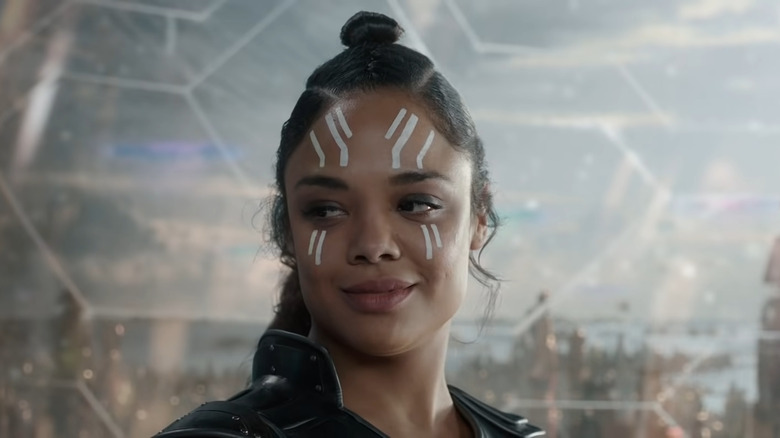 Empire's 2022 ranking of the 100 best movies of all time is unique in that it's a combined ranking from Empire readers and the publication's critics. Writer James White defines the selections as movies "that comfort, challenge, and pioneer. Films that blow your mind, help you see things from a new perspective, and continue to shape cinema as we know it today. Films that make you feel something."
The choices swing from the expected to the wildly unorthodox. Sure, "The Godfather" is here, but so is "Scott Pilgrim vs. the World." The result is a delightful gauge of equilibrium between critics' and audiences' tastes. The entry that prompted an audible "What?!" from yours truly was "Thor: Ragnarok," a movie that I rather enjoy. Still, I was shocked to find it coming in at No. 83 on a list of the 100 greatest movies ever. Empire's top pick is "The Lord of the Rings: The Fellowship of the Ring." 
Empire includes an explanation of their reasoning, links to each movie's full Empire review from its original release, and links to rent or purchase each film digitally on Amazon. That last feature is well-intentioned but sometimes unhelpful because many of these movies stream elsewhere for no added cost to subscribers ("Thor: Ragnarok," for example, streams on Disney+.)
Roger Ebert's The Greatest Films Of All Time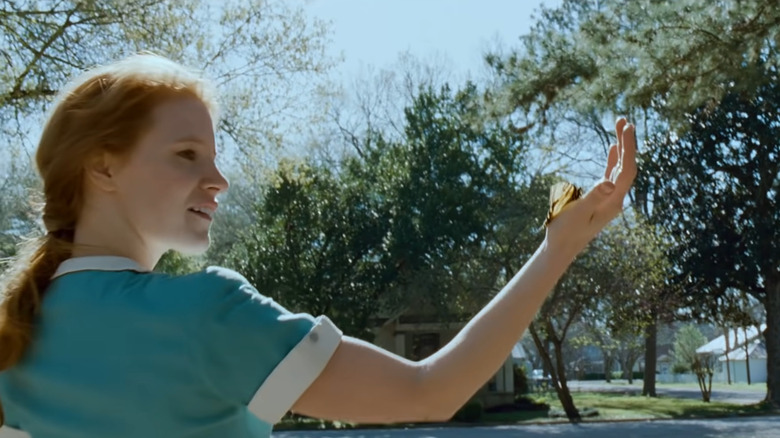 Roger Ebert was arguably the most famous movie critic of all time. Over decades of film criticism, audiences trusted his perspective. Before an oversaturation of online discourse, Ebert's voice was not one opinion in a sea of noise but one of the few that were readily available to moviegoers. Ebert wasn't just a critic. To many, he was the definitive authority on movies.
When Ebert participated in the 2012 edition of the Sight and Sound Directors' Poll ranking of the top 100 films ever made, he blogged about his selections on his website. An icon elaborating on his thought process for what is a passion is a joy to read and particularly poignant when considering Ebert died just one year later. "Lists are ridiculous," Ebert wrote, "but if you're going to vote, you have to play the game." He ultimately chose to replace one of his 10 previous selections from 2002, deciding on "The Tree of Life" as his pick "because it is more affirmative and hopeful" than the other film Ebert considered ranking, 2008's "Synecdoche, New York." Ebert's inner dialogue reads like a master's thesis from one of the best.
Variety's The 100 Greatest Movies Of All Time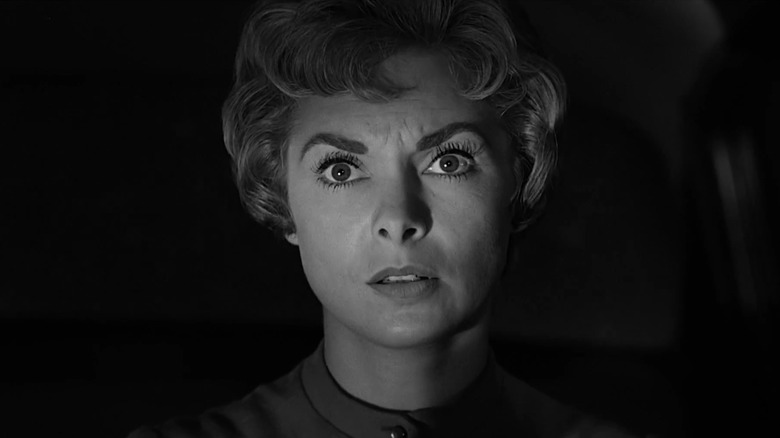 What a list! Variety's 100 greatest movies of all time was compiled by critics and written with care. In comparison to other ranked lists on our list of ranked lists (say that 10 times fast), Variety's presentation gives readers the most bang for their buck. Included are wonderful historical context about each selection (some written by actors or filmmakers!), links to Variety's reviews for each film, and (here's the kicker) links for where to stream each movie, which could be very helpful provided that the links are maintained over time. The interface is also user-friendly, with the ability to skip to different parts of the list without scrolling endlessly.
The list's introduction includes a challenge: "Do we want you to argue with this list? Of course we do. That's the nature of the beast — the nature of the kind of protective passion that people feel about their favorite movies." The No. 1 pick on our No. 1 list is "Psycho." 
Read this next: The Best Movies Of 2022
The post The Best Ranked Lists Of The All-Time Best Movies, Ranked appeared first on /Film.