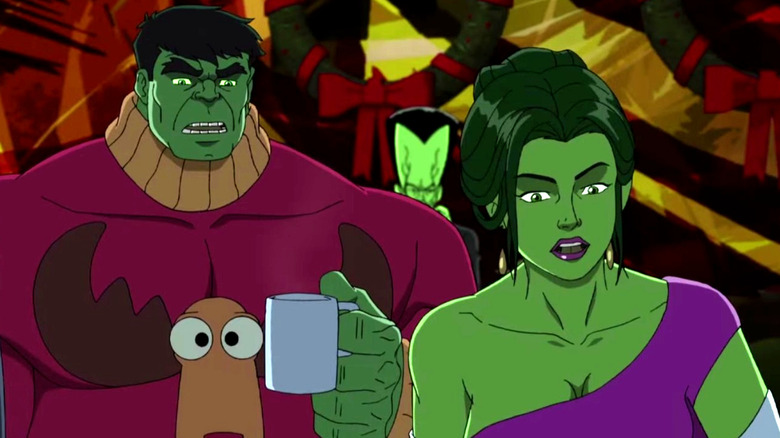 (Superhero Bits is a collection of stories, updates, and videos about anything and everything inspired by the comics of Marvel, DC, and more. For comic book movies, TV shows, merchandise, events, and whatever catches our eye, this is the place to find anything that falls through the cracks.)
In this edition of Superhero Bits:
The "Black Adam" reshoots were tremendously expensive.
"Daredevil: Born Again" has a brutal shooting schedule.
"Shin Ultraman" is coming to Blu-ray.
DC Studios is working closely with DC Comics.
Stark Sentinels Will Be On The Hunt For Mutants In Invincible Iron Man
The current run of "Invincible Iron Man" in Marvel Comics is looking to shake things up. In particular, it looks like Stark tech is going to be used to hunt mutants, without Tony Stark's blessing. These Stark Sentinels are about to become a big part of the book, and, moreover, the upcoming "Fall of X" storyline. As Marvel explains, these titles will be heavily tied together:
In the months ahead, this will cause the trajectory of Iron Man's super hero career to change radically and in the process, he'll evolve into one of mutantkind's staunchest allies. The X-Men will need his genius intellect more than ever as Krakoa braces itself for THE FALL OF X! The upcoming story arc is set to upend mutantkind's current status quo, and INVINCIBLE IRON MAN will play a key role...
You can catch a glimpse of the Stark Sentinels in "Free Comic Book Day 2023: Avengers/X-Men #1" on May 6.
DC Studios Will Work Closely With DC Comics, Assures James Gunn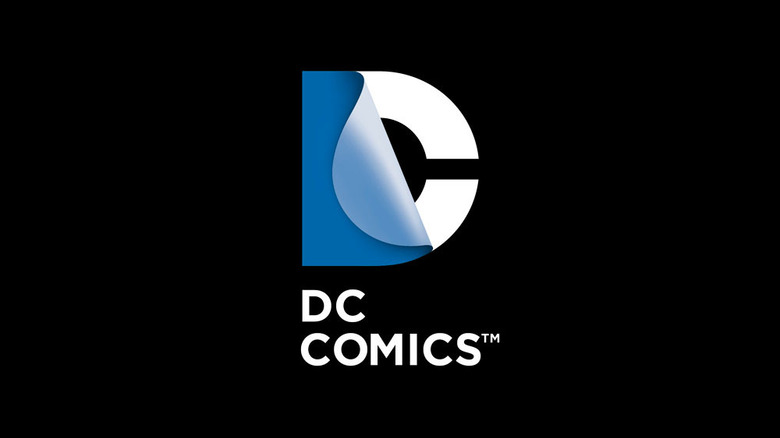 James Gunn and Peter Safran are well underway with their new jobs as the co-heads of DC Studios. They are hatching a plan for the future of the DC Universe that will, presumably, be more cohesive than what is going on currently. Recently, over on Mastodon, the filmmaker-turned-executive had a fan mention that they "hope that we'll see a better coordination with DC publishing to have series and reprints featuring characters that DC Studios will bring to the public." In response, Gunn said, "I am working on this with my friend Jim Lee." For those who may not know, Lee is currently the Chief Creative Officer and Publisher for DC Comics. So this is a pretty big deal! Coordinating efforts between the publishing side of things, where all of this comes from, and everything else, can only serve to benefit readership and, in turn, make everything work better together. This, for my money, is a very encouraging development.
Shin Ultraman Arrives On 4K Ultra HD In April
While it may have slipped under the radar a bit for many American audiences, "Shin Ultraman" arrived this year and proved to be a damn fine reinvention of the franchise for modern times. I was lucky enough to catch it at Fantastic Fest, and you can read my review here! But for those of you waiting for the home video release, you're in luck. The movie will arrive on disk, including 4K Ultra HD, on April 12, 2023. There's even a fancy steelbook (above) that you can get your hands on. No pre-order links yet, but be on the lookout.
A Brief Explainer Of Marvel's Armor Wars Storyline
Don Cheadle is finally going to get a solo project as Rhodey/War Machine in the MCU with "Armor Wars." What was once a streaming series has now become a movie, and it's going to be adapting a classic storyline from the comics. Originally published between 1987 and 1988, and involves stolen Stark tech causing big problems. The above video from Marvel provides a solid overview of the story, while providing some solid animation to accompany the brief retelling of these events. So, for those who don't intend to read the storyline ahead of the movie, this may be the way to go.
Sounds Like The Daredevil: Born Again Shoot Is Going To Be Brutal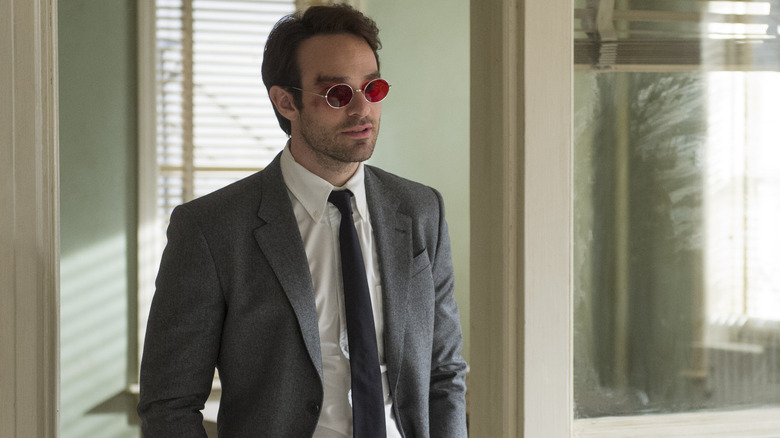 It wasn't only a nice surprise earlier this year when it was officially announced that Charlie Cox would return as Matt Murdock for "Daredevil: Born Again." The biggest surprise was that the show would span a hulking 18 episodes, a rarity for streaming shows, to be certain. But that is going to come at a cost, as Cox recently revealed in an interview with NME. "They said to me, 'We're going to be shooting in 2023.' I said, 'Great, when?' They said, 'All 2023'. I start shooting in February and finish in December." In other words, it's going to be a long, ten-month shoot. Speaking a bit further, Cox discussed why he likes the idea of doing that many episodes.
"I'm fascinated to discover why they've chosen to do 18. I'm imagining there's going to be an element to it that is like the old-school procedural show. Not necessarily case-of-the-week, but something where we go really deep into Matt Murdock the lawyer and get to see what his life is like. If that's done right and he really gets his hands dirty with that world ... I think there's something quite interesting about that, to spend a lot of time in a superhero's day-to-day life and you really earn the moments when he suits up."
"Daredevil: Born Again" does not yet have a release date set.
Shazam Star Zachary Levi Weighs In On The Future Of His Character In The DCU
James Gunn and Peter Safran appear to be heading towards a full reboot of the DC Universe, more or less, with "Wonder Woman 3," "Black Adam 2," and "Man of Steel 2" not moving forward. But what of Shazam following next year's "Fury of the Gods?" Zachary Levi recently took to Instagram to talk shop. In the above clip from that discussion, the actor seemed positive about the state of things. 
"As of this point right now, I'm still that character ... I have no idea what's going to ultimately happen to me. I think I'm in a pretty good position," Levi said. And if they decide to end his time as Shazam? "Them's the breaks, that's how it goes," Levi said, seemingly at peace with whatever way things shake out.
Those Black Adam Reshoots Were Tremendously Expensive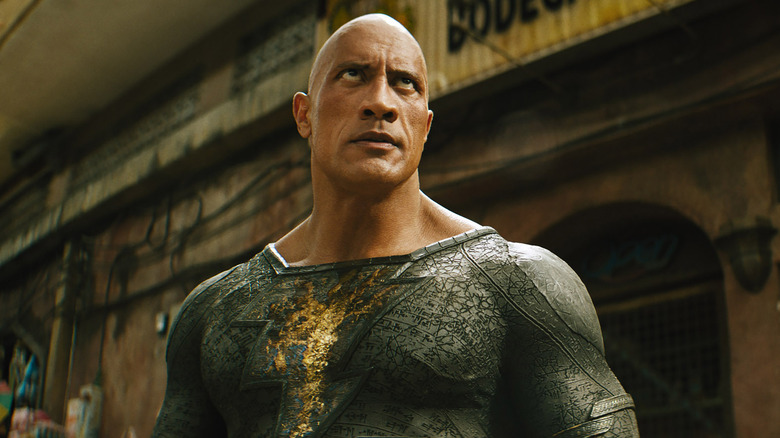 We recently learned that "Black Adam" very likely isn't getting a sequel and won't be a part of the first chapter of the new DC Universe. The movie made less than $400 million at the global box office against a (previously) reported budget in the $200 million range. Well, it's worse than that, it seems. According to The Hollywood Reporter, the movie had been given the green light with a $190 million budget, however, that figure ballooned to $260 million, in the end. So, what happened? Following poor test screenings, 20 days worth of significant reshoots took place, and those were a major factor. So yeah, needless to say, that movie math just doesn't check out.
Enjoy This Christmas Episode Of Hulk And The Agents Of SMASH
Lastly, as we head into the holiday weekend, the Marvel HQ YouTube channel uploaded a bit of Christmas cheer for us all to enjoy. That joy takes the form of this Christamas episode of "Hulk and the Agents of SMASH" which, amongst many other things, includes Hulk in a very charming holiday sweater. The episode also takes a pretty interesting turn, with some fellow heroes from another beloved franchise popping in to stir the pot. Check it out for yourself above and happy holidays, dear reader.
Read this next: Every DC Movie Made Prior To The DCEU Ranked From Worst To Best
The post Superhero Bits: Black Adam's Expensive Reshoots, Daredevil: Born Again's Long Shooting Schedule & More appeared first on /Film.