Teaching children social-emotional skills is critical for their development and success. Start with these simple strategies that can be incorporated into everyday life and routines.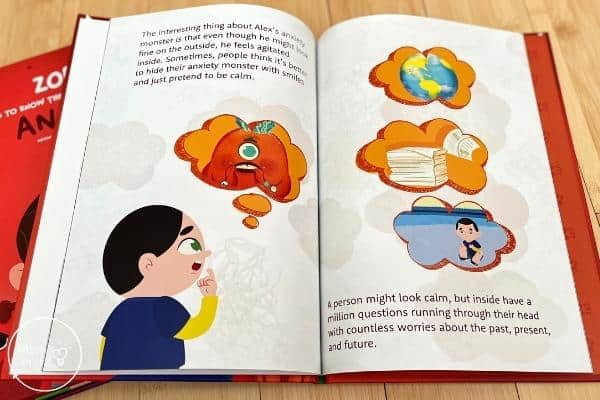 This post is sponsored by Playstories. All opinions are my own.
Parents naturally want what is best for their children. Not only do we want them to succeed in school, but we also want them to be self-aware and respectful of others. 
That's why it's important to incorporate social-emotional learning (SEL) activities throughout the day. While your children are at school, we hope that the teachers are doing their best to support their social-emotional development. 
But SEL needs to continue beyond school. With SEL implemented at home, you can help your children improve their emotional intelligence and develop competencies that will last a lifetime.
While there is no one size fits all approach to social-emotional learning, there are five simple ways that will help any parent teach these important skills to their children.
What is Social-Emotional Learning?
First, what is social-emotional learning? 
Social-emotional learning is the process of teaching children to regulate their emotions, handle conflicts, control impulses, empathize with others, and develop healthy relationships.
Social-emotional skills are aspects of human development. They include social awareness, self-awareness, self-management, relationship skills, and responsible decision-making. These skills help in the development and management of relationships and build self-esteem.
Why is Social-Emotional Learning Important?
The importance of social and emotional learning skills cannot be overstated. 
Studies have shown that students participating in SEL programs showed an 11-percentile-point gain in academic performance. This suggests that the ability to manage emotional distress and a positive attitude due to enhanced social-emotional skills can lead to long-term academic success.
Those who have developed these skills grow up to be more successful in life, both socially and economically. They are better able to:
Work through conflict with others.
Articulate their feelings and needs.
Regulate their emotions and behavior according to the situation.
Regulate their emotions so as not to react too quickly or intensely to events or people.
Set goals or priorities for themselves.
Identify what they want in life and pursue it effectively.
Cope with challenging situations.
Empathize with others' feelings.
Deal with disappointment, sadness, and other difficult feelings.
How to Teach Your Child Social-Emotional Skills at Home
There are several ways to teach a child empathy and self-control at home.
1. Think Out Loud.
Instead of frowning or sighing in frustration, talk about your feelings out loud. This will help your children understand that it's okay to feel angry or sad and how to cope with those feelings. Thinking out loud will also encourage your kids to talk about their own feelings.
2. Play Games.
Playing card and board games are great ways for kids to learn how to take turns, cooperate with others, handle frustration, and develop good sportsmanship. 
3. Practice Mindfulness.
Help your children "ground" themselves, especially on days when they might have experienced tough emotions, by practicing mindfulness. As your children questions about their five senses. For example, "What three things can you see?" and "What four things can you hear?" This mindfulness exercise will help provide the mental reset that your child needs to calm and clear their heads.
4. Hold Family Meetings.
Set a time daily or at least weekly to sit down together as a family and celebrate each day or week together. Talk about why you are grateful for each other and the good things that happened. This practice of focusing on the positive events in life will help your children develop a positive attitude and gratitude.
5. Use Read-Alouds
While reading to your children, spend some time talking about how the characters might think and feel. Use this opportunity to discuss how the protagonist and antagonist have different perspectives and clashing values that are driving their actions.
If your kids are bookworms like mine, they will love reading personalized books from Playstories. 
How to Use Personalized Books to Teach Your Child Social and Emotional Skills
Reading aloud is a wonderful way to build social-emotional skills daily at home. Especially when carefully chosen for the task, books can teach empathy, kindness, anger, frustration, and more.
Playstories has a collection of social-emotional learning books that are created to encourage kids to talk about their feelings and emotions. Each feeling is characterized as a monster in the story, and the protagonist will learn what to do when this monster appears.
What if I tell you that you can transform your children into protagonists to help them develop self-identity and spark their interest in reading? Thanks to the power of technology, Playstories is able to bring you personalized books where you can customize the features of the main character to look like your kid!
Making your child the protagonist in the book is easy! Simply select your child's features, including skin tone, hair, eyes, clothing, and shoes.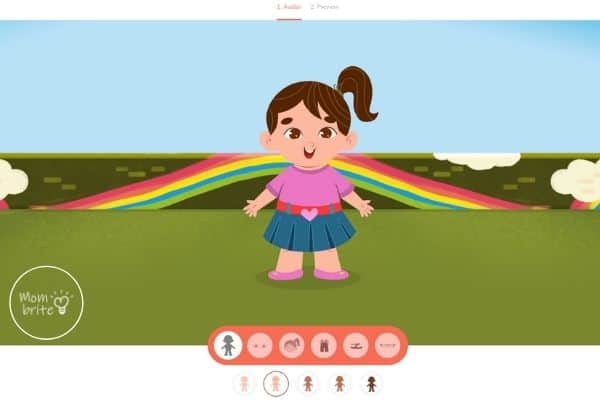 My kids were thrilled when we received these wonderful hardcover books. I didn't tell them about the books, so they were so surprised to find their names and avatars on each cover.
I think I did a pretty good job creating the avatar to look like my kids! What do you think?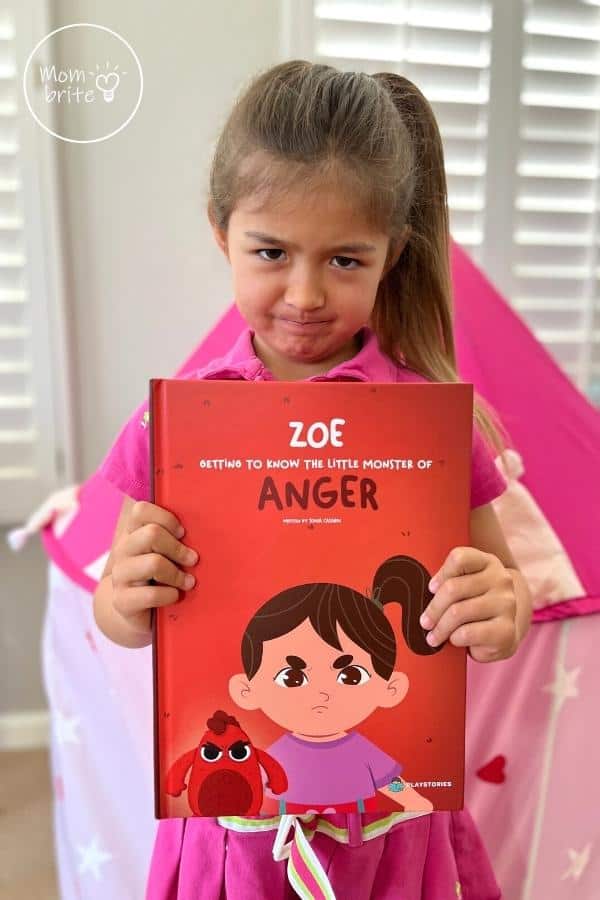 When you open the book, the first thing you see is the dedication. I decided to write a short dedication to my children so that they know why I got the books for them and express my love for them. These dedications transform these unique books into a keepsake your kids will treasure forever.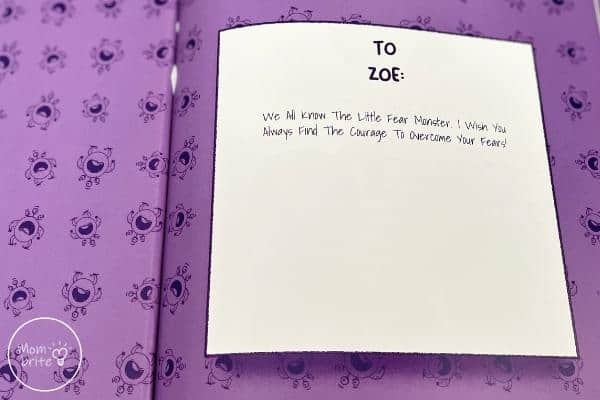 I love how the monsters in the stories represent a feeling. When you talk to a child about an emotion, it's hard for them to really grasp what that emotion is. The illustrated monsters allow your children to picture the emotions in their heads when they are trying to deal with them.
My son has been hitting a wall lately with mental math, and he has been throwing a lot of tantrums. As a homeschooling mom, it's hard for me not to feel helpless when he refuses to calm down so that we can talk about his emotions.
The Playstories "Little Monster of Frustration" book is perfect for times like this. Not only will my son calm down when I start reading him the book, but the book also starts a productive conversation about his feelings. 
The frustration monster helped my son understand that you can't always get what you want. The frustration monster often invites the anger monster over for a visit, so it's not uncommon to feel both emotions at once. And finally, he learned that accepting things will not always happen the exact way we want them is how you can turn that frown upside down.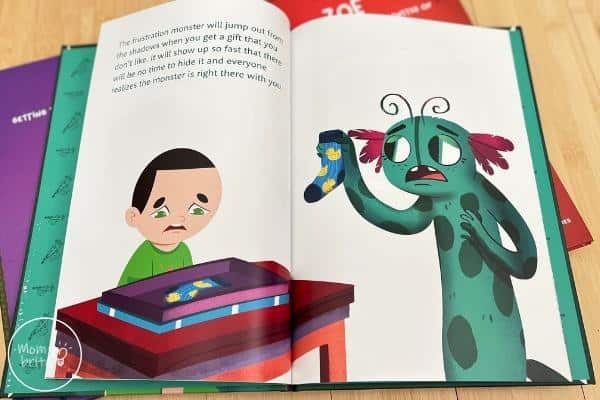 My kids loved reading these personalized books starring them as the main character. After I finished reading the books to them, they continued to sit and flip through the books to study all the illustrations.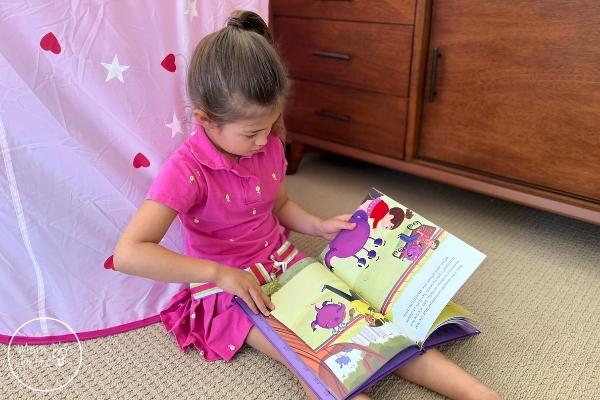 These Playstories social-emotional learning books have multiple examples where the monsters might show up. Therefore, you'll always find one or two examples that apply to your kid. 
For example, the fear monster might come around when the protagonist climbs up a really tall slide (fear of heights). But it also might show up when the lights go out (fear of the dark).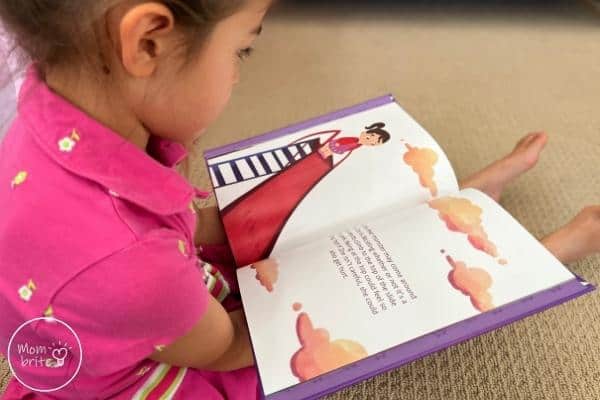 To grab your own Playstories personalized book, head over to the Playstories website and click on the tab "Social-Emotional Learning Books." 
And I have wonderful news! Readers of Mombrite get 15% off the books with the discount code MOMBRITEDISCOUNT. Click here to apply the coupon to your order.
I would like to leave you with a final thought from Flavio Aguilar, the co-founder of Playstories:
"Some children are naturally drawn to books and others may be more resistant readers. No matter where a child falls on this broad spectrum, studies show personalized stories not only engage the reader, but help improve knowledge retention in kids."
---
YOU MAY LIKE: