Theme park vacations are expensive. I've often remarked that we can spend a week in Europe for less than a week at Walt Disney World. In fact, my recent one-day ticket to Disneyland cost less than my airline ticket from Boston to Los Angeles. So while every family aspires to take a theme park trip, you really need to know what to expect and plan your budget accordingly.
If you are planning a trip to Universal Orlando Resort and are wondering how much a trip to Universal Studios costs…I've got you covered with this budget breakdown. While it is easy to research the cost of tickets and hotels (although both can vary wildly), it is also important to build money into your Universal Orlando vacation budget that covers all those other expenses that can make a theme park trip break the bank.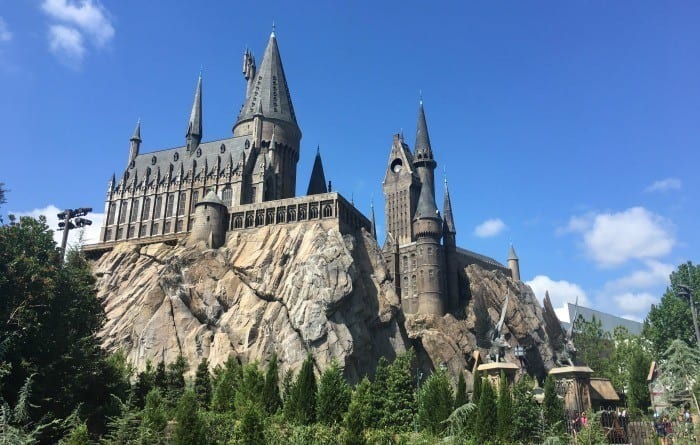 Even though each trip we take has a budget, we aren't typically what you might call "budget travelers." We live in that zone between budget and luxury and depending on the trip, we migrate closer to one end of the spectrum or the other.
When we first visited Universal Orlando during a Thanksgiving vacation, the cost of our short little trip really surprised me. When we added everything up, we took in a big gulp of reality. Even a quick two-day trip to Universal Studios with our small family of three can be exorbitantly expensive.
Since then, we have returned again and again (because we are major Harry Potter fans), and each time we do, I try to update this post with the latest numbers to help you in your budget planning. Just keep in mind though that prices are constantly changing and that you should use this as a guideline only and always pad the budget with a little wiggle room.
How Much Does a Trip to Universal Studios Cost?
For anyone contemplating a trip to Universal Orlando (Universal Studios, Islands of Adventure, or Volcano Bay), I have provided a Universal Orlando trip budget to help in your planning. But keep reading until the end because I am going to give you some tips on how you can save on your trip!
Now, let's break down airfare, hotel stay, ticket costs, and add-ons like Express Passes, food, souvenirs, and extras. To be consistent, I'm going to use pricing that I found for a three-day, mid-week visit in April during a possible spring break week, which is a popular time for families. I've also based the pricing on a family of four, traveling from Boston, with two kids under 12 sharing one room. If your travel companions are different, just adjust accordingly as I've also provided the per person pricing.
Please use this as a general guide and check websites and hotels for current pricing.
Airfare
Note: This post may contain affiliate links. If you click a link and make a purchase, I may receive a small commission. All opinions are my own.
One of the nice things about traveling to Orlando is that many of the budget airlines offer flights to Orlando, offering ways to save (just pay attention to all the added fees!) For our mid-week, mid-April example, I priced out tickets from Monday-Friday, giving three whole days to enjoy the Universal Orlando theme parks.
The cheapest option was on Spirit Airlines, but I made sure to pick the option where you can choose your seat (to ensure families are seated together) and included a checked bag (which is actually cheaper than a carry on bag option.) The price was $340 round trip.
When booking airfare, I often use either Hopper or Google Flights to see all the options. If I have flexibility on travel dates, I'm also a member of the Dollar Flight Club, which provides airfare sales alerts from my preferred airports.
Expect to pay between $250-500 per person for your flights, with prices being even higher during peak holiday weeks or prime weekends.
Total Airfare Cost: $340 per person x 4 = $1,360
Hotel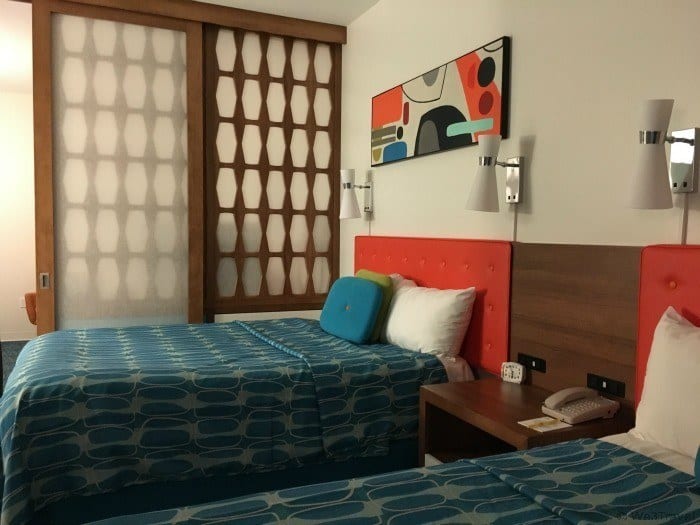 If you are visiting Universal Orlando at a busy time, you may appreciate the perks of staying on property including the free transportation and early park admission to The Wizarding World of Harry Potter (see all my tips for visiting Harry Potter world.)
We spent two nights in a Tower Family Suite at the Cabana Bay Beach Resort (see my Cabana Bay Beach Resort review), which is one of the value resorts at Universal Orlando. For the dates of this example, that same room would cost $341 per night. Standard two-queen rooms are also available for only $274 per night.
Keep in mind that staying at the Universal Orlando value resorts does not include free Express Passes (read my Universal Orlando tips post to see if you should get these). To receive free Express Passes with your stay, you need to stay at one of the Premier hotels such as the Loews Royal Pacific. A standard two-queen room at the Loews Royal Pacific for the same dates costs $724 per night (but includes the Universal Express Unlimited Passes for four people.) Stay tuned below to see which option you should pick.
Keep in mind that there are so many other hotel options if you are looking to save by staying off-property:
Total Hotel Cost: $1096 (+ taxes and fees for 4 nights in a standard two-queen room at Cabana Bay Beach Resort)
Tickets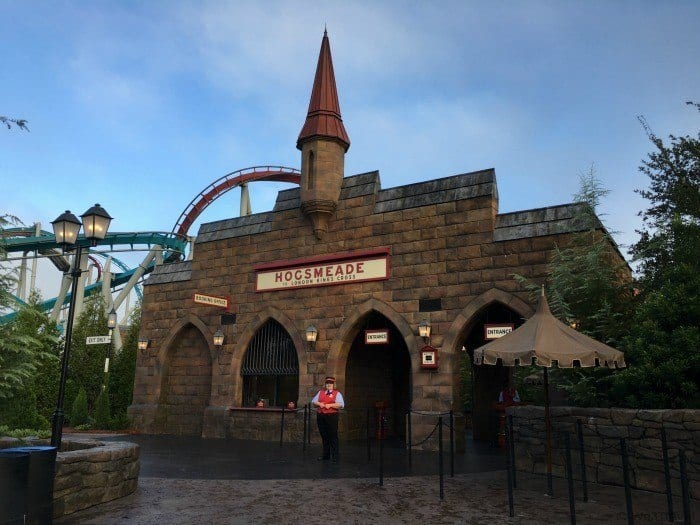 When it comes to purchasing tickets, you really need to consider a few questions first:
How many days do you want to spend in the parks? Ticket prices vary based on how many days you are purchasing. You can do both Universal Studios Florida and Islands of Adventure in one day if you purchase a park-to-park ticket that allows you to park hop. If you are planning to do these parks in just one day, I'd HIGHLY recommend getting the Universal Express Unlimited Pass. Keep in mind that the more days you stay, the cheaper per day the ticket gets.
Do you want to visit Universal's Volcano Bay water park or just the Universal Studios Orlando and Islands of Adventure theme parks?
What time of year are you visiting? Do you expect it to be ultra-crowded? (Crowd calendars and even ticket pricing will give you some indication of this.) Of course, the best time to visit from a budget perspective is during the off-seasons.
How much do you dislike standing in lines? Because if you are like me and hate waiting for rides with a long wait time, you may want to invest in the Universal Express Unlimited Passes.
For this example, I'm going to look at a two-day, park-to-park ticket options, plus one-day Universal Volcano Bay tickets. Keep in mind that Universal Orlando tickets vary based on date and demand during peak times so there is no one set ticket price for Universal Studios.
There are many other options to consider and sometimes, there are special promotional offers on multi-day tickets that include extra days for free. But this option will give you one day at Volcano Bay and two days to hop from Universal Studios to Universal's Islands of Adventure. The cost for two adults and two children for this type of ticket was $1729.26 (without Unlimited Express Passes.) The limited-time promo price was $1663.96 for Universal tickets. There are also discounts for Florida residents and annual passes.
When it comes to Universal Express Passes, you can get the standard pass, which lets you skip the line once per included ride, or the Universal Express Unlimited Pass, which lets you skip the line multiple times per included ride (which includes most popular rides.) There is generally about a $30 difference between these two options. Adding Universal Express Unlimited Passes for all four family members for the dates selected added an additional $1359.96.
Once you price out the cost of your Universal Express Unlimited Passes, you can decide if it is worth it to spend on the more expensive hotel instead. For this example, the Loews Royal Pacific was $724 per night or $2896 for four nights. However, if you stayed at the Cabana Bay Beach Resort for $274 per night for four nights, that would cost you $1096. You could add on the Universal Orlando Express passes purchased separately with your theme park tickets and still save money if you were only going to Universal Studios and Islands of Adventure for one day. However, if you want to park hop on all three days, then you need to do the math and see what choice you want to make for your ticket purchase.
Total Ticket Price: $3290.78 (2-day park-to-park ticket with Universal Express Unlimited Passes, 1-day Volcano Bay ticket)
Food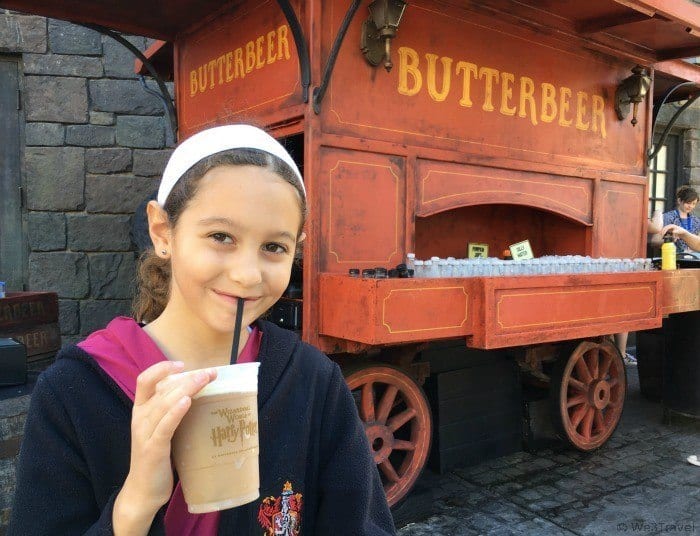 Food is an area where it is easy to overspend at Universal Orlando because when you are having so much fun in the parks, you really don't want to head back to your hotel room to whip up a cheap lunch or walk further to a budget restaurant. Plus, when you walk out of the parks, there are so many amazing food options in Universal CityWalk.
I would suggest stocking up on some snacks or picking up something small to start your day, followed by lunch in the park, and dinner in one of CityWalk's many restaurants (make reservations in advance or eat at off hours to avoid lines.) Don't forget to account for things like bottles of water (tip: bring your own refillable water bottle!), bottomless Coca-Cola Freestyle drink cups, snacks, and Butterbeer!
For dinner, expect entrees to start at about $20 for adults and $9 for kids' meals, plus drinks. Lunch is not too different, depending on if you select quick service or casual dining. For example, fish and chips at the Leaky Cauldron is $16.99 and kids' meals are $7.49. An ice cream cone at Florean Fortescue's Ice Cream Parlour will cost $5.99. A Butterbeer is $7.99 and Pumpkin Juice is $4.99.
If you are spending three days in the park, expect to budget for four dinners, three to five lunches (depending on your flight times), and three to four breakfasts.
Total Food Cost: $600
Extras: Photos, Locker rentals & people dryers
For most of the rides at Universal, there are free lockers available to store your loose items for the duration of the ride. However, if you want longer-term storage, or storage for wet rides that don't offer lockers, there are also pay lockers around. If you are visiting Volcano Bay, you may want to secure a locker right away to keep your belongings safe. These are $9-16 per day.
If you are visiting when it is chilly, there are also people dryers to dry off quickly after water rides. Depending on when you are visiting and how much you are carrying, expect to pay about $10-15 on these extras per day.
Many visitors will also want to purchase the My Universal Photo Package for $69.99.
Total Extras: $115
Transportation
If you are staying on the property, you really don't need to rent a car. You can take an Uber from the airport and then use the resort shuttles to get to CityWalk and the parks (or many of the Universal Orlando hotels are within walking distance or a boat ride to the parks and CityWalk.) An Uber will cost somewhere between $32-64 (you may want to order an Uber XL for a family.)
Total transportation cost: $120
Souvenirs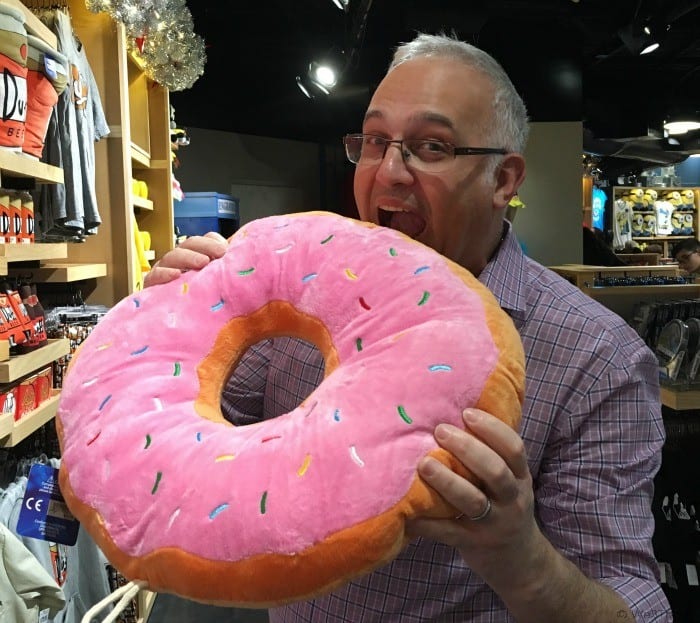 Obviously, souvenirs are optional but with specialty gift shops at the exit to many rides, Universal does a good job marketing to fans and the FOMO of not getting any souvenirs is real when you see gear everywhere! Expect to pay $60+ for sweatshirts, $63 for an interactive wand, $35+ for plushies, $30+ for t-shirts, and then additional for things like chocolate frogs, postcards to mail from Hogsmeade, etc.
For us, the souvenirs we bought replaced our holiday gift giving so we splurged a bit and spent $347.75.See my post on the best Harry Potter Souvenirs at Universal Orlando. Even if you don't overspend on souvenirs, it will take real restraint to walk out of there without buying anything, so build it into your budget before the kids start begging.
Total souvenir cost: $150
Total Universal Orlando TRip Cost
So the grand total for four people to fly to Orlando and spend three days and four nights, with two days at the Universal Studios and Islands of Adventure parks and one day at Volcano Bay, including flights, hotel, tickets, Universal Express Unlimited Passes, extras, food, souvenirs, and transportation is…$6,731.78.
WOW!! I have DEFINITELY spent a week in Europe for less than that when we found great flight deals and stayed in Airbnbs. A Universal trip is a lot to bite off, not going to lie. I'm not a huge theme park lover but I do enjoy visiting now and then, I just know I need to really set aside the right amount in my budget.
Obviously, there are tons of ways to cut costs, like staying off-property and skipping the Universal Express Unlimited passes (those are really outrageous!) But when you don't visit very often, sometimes you want to go big or go home. The bottom line is — theme parks are expensive.
I hope this was helpful for your own trip planning! You can also find my budget guides for Italy, Iceland, Ireland, London, and Paris.) Also, get a sense of the average family vacation costs.
Now let me tell you how you can save some money on your trip…
Money Saving Tips for Universal Orlando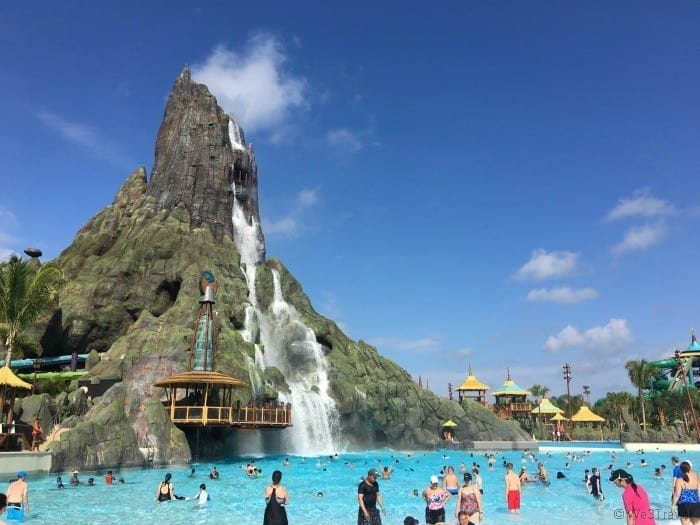 Buy tickets online in advance: Universal Orlando offers discounts on tickets purchased in advance online. Moreover, the park sometimes offers additional promotions on its official website, so keep an eye out for those.
Consider multi-day tickets: If you plan to spend more than one day at the park, consider purchasing a multi-day ticket, as it can save you money in the long run.
Look for package deals: Universal Orlando offers vacation packages that include hotel accommodations, park tickets, and other benefits. These packages can often save you money compared to purchasing each element separately.
Look for third-party vendors: Get discounted theme park tickets from Undercover Tourist or Getaway Today.
Stay at a hotel with a kitchenette and prepare some meals in the room: The Cabana Bay Beach Resort's family suites are good for this.
Bring your own food and drinks: Food and drinks at theme parks can be very expensive. Consider stocking up on snacks and bringing them into the park to save money (note: no coolers are allowed.)
Use refillable cups: If you do purchase drinks at the park, consider investing in a refillable cup, which can save you money on refills throughout the day.
Bring your own ponchos: Rain ponchos are available for purchase at Universal Orlando, but they are often overpriced. Bring your own ponchos to save money.
Visit during the off-season: Visiting the park during the off-season, which is typically from September to May (excluding holidays), can save you money on tickets and hotel accommodations.
Stay off-site if you really want to save (but you'll miss out on the benefits like early admission).
Save your souvenir budget for those special experiences that you can't get elsewhere. For example, you can buy robes every Halloween — you don't need to get these at the park, but if your child has her heart set on a Pygmy Puff, pony up for it at the Weasley's Wizarding Wheezes for the special naming ceremony.
Purchase a special interactive wand on eBay before you go…you'll save about $20 per wand. BUT, if you do get selected at Ollivander's Wand Shop, you will probably succumb to temptation and purchase the wand that selects you. If you do, you can always sell yours on eBay after!
PIN THIS FOR LATER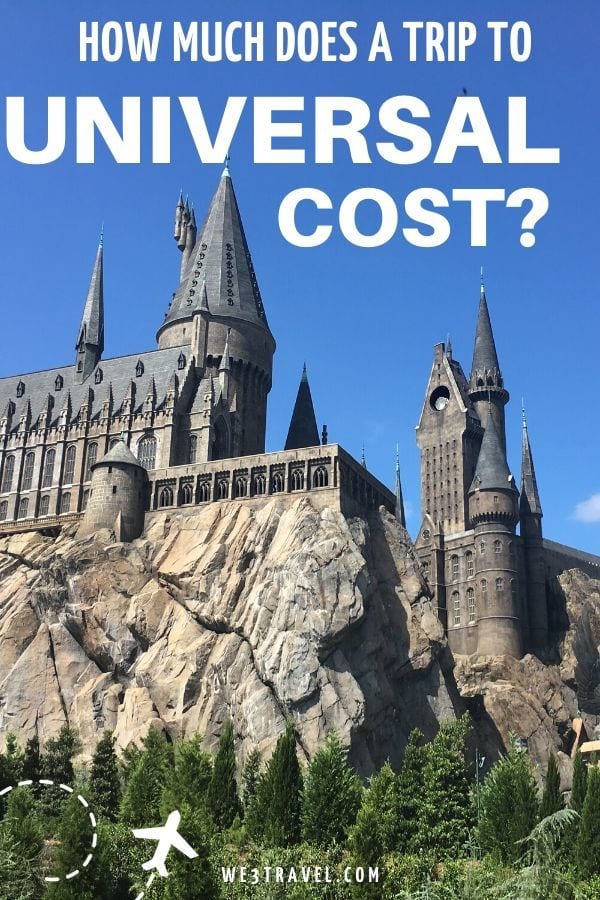 The post How Much Does Universal Studios Cost? Universal Orlando Budget (2023) appeared first on We3Travel.