At the start of 2022, American Airlines implemented major changes to how frequent flyers will earn AAdvantage elite status. In the new program, gone are elite-qualifying miles, dollars and segments. There's just one elite-qualifying metric: Loyalty Points.
The number of Loyalty Points you earn is largely tied to your spending instead of how much you fly. As a result, you'll theoretically be able to spend your way all the way to top-tier Executive Platinum status without stepping foot on a plane — not that we necessarily recommend doing that.
Beyond flights, you'll be able to earn Loyalty Points by spending and engaging with American Airlines' partners. Goodbye last-minute mileage runs and hello strategic flower orders.
Now that the full list of Loyalty Point-qualifying partners has been unveiled, today we'll go through all of the ways you should be able to earn status moving forward.
For more travel tips and news, sign up for our daily newsletter.
Flying American Airlines
The traditional way to earn elite status — by flying on the airline — has been revamped as part of the program's overhaul.
Now, you'll earn 1 Loyalty Point for each redeemable AAdvantage mile that you earn from flying on American. Depending on your status tier, redeemable miles are awarded at a multiplier between 5x and 11x of your base ticket price.
General member: 5 miles per dollar
Gold: 7 miles per dollar
Platinum: 8 miles per dollar
Platinum Pro: 9 miles per dollar
Executive Platinum: 11 miles per dollar
For simple math, if you paid $200 for a ticket from New York to Los Angeles, you'd earn 1,000 AAdvantage miles and 1,000 Loyalty Points as a general member with no elite status. If a top-tier American Executive Platinum member booked the same ticket, they'd earn 2,200 AAdvantage miles and 2,200 Loyalty Points.
You'll no longer need to keep track of elite-qualifying miles, dollars or segments. One redeemable mile earned from flying on American will translate to one Loyalty Point.
Flying on partner airlines
Things get a little more complicated when you're flying with one of American's airline partners. You'll continue to earn redeemable AAdvantage miles based on the cabin purchased, the distance flown and your elite status for partner tickets. The only exception is JetBlue, which earns miles based on the cost of a ticket.
When crediting a partner flight to American AAdvantage, you'll want to look at the earnings tables on American's dedicated partner webpage. Once you've identified your fare class and your flight distance, you can compute how many redeemable miles you'll earn from a given flight.
All the redeemable miles that you earn will contribute to your Loyalty Points balance at a 1:1 ratio.
For example, if you splurged for a discounted British Airways business-class fare from New York to London for $2,000, you'd earn 4,314 redeemable miles (3,451 base miles for the flight distance with a 25% cabin bonus), which translates to 4,314 Loyalty Points.
If you're a top-tier Executive Platinum member, you'd also receive a 120% elite bonus on the miles earned, bringing your total redeemable miles to 8,455 (3,451 base miles multiplied by the 1.20 elite bonus  + 4,314) — and your Loyalty Points to 8,455.
American's unique partnership with JetBlue awards miles (and therefore Loyalty Points) based on the ticket fare using the same framework as if you flew American itself.
Credit card spending
This one is pretty simple: For every dollar that you spend on a cobranded American Airlines credit card, you'll earn one Loyalty Point. Eligible cards include all Citi AAdvantage and Barclays AAdvantage Aviator credit cards, as well as AAdvantage cards issued outside the U.S. (though you might have to contact your issuer for their exact terms).
Some popular cobranded American cards include:
The information for the Citi AAdvantage Platinum Select, CitiBusiness AAdvantage Platinum Select and AAdvantage Aviator cards has been collected independently by The Points Guy. The card details on this page have not been reviewed or provided by the card issuer.
In the past, cobranded credit cardholders with select airlines could be awarded elite-qualifying activity based on card spending. However, American is now making it more straightforward to earn elite status simply through spending. Note that you will still have to fly 30 segments per year to be able to select Elite Choice Rewards at the Platinum Pro and Executive Platinum levels.
Unfortunately, sign-up bonuses, limited-time spending offers and bonus category multipliers (groceries, gas, dining, etc.) are excluded from earning Loyalty Points, so you should basically expect to earn 1 Loyalty Point per dollar you spend.
Loyalty Points boost on select cards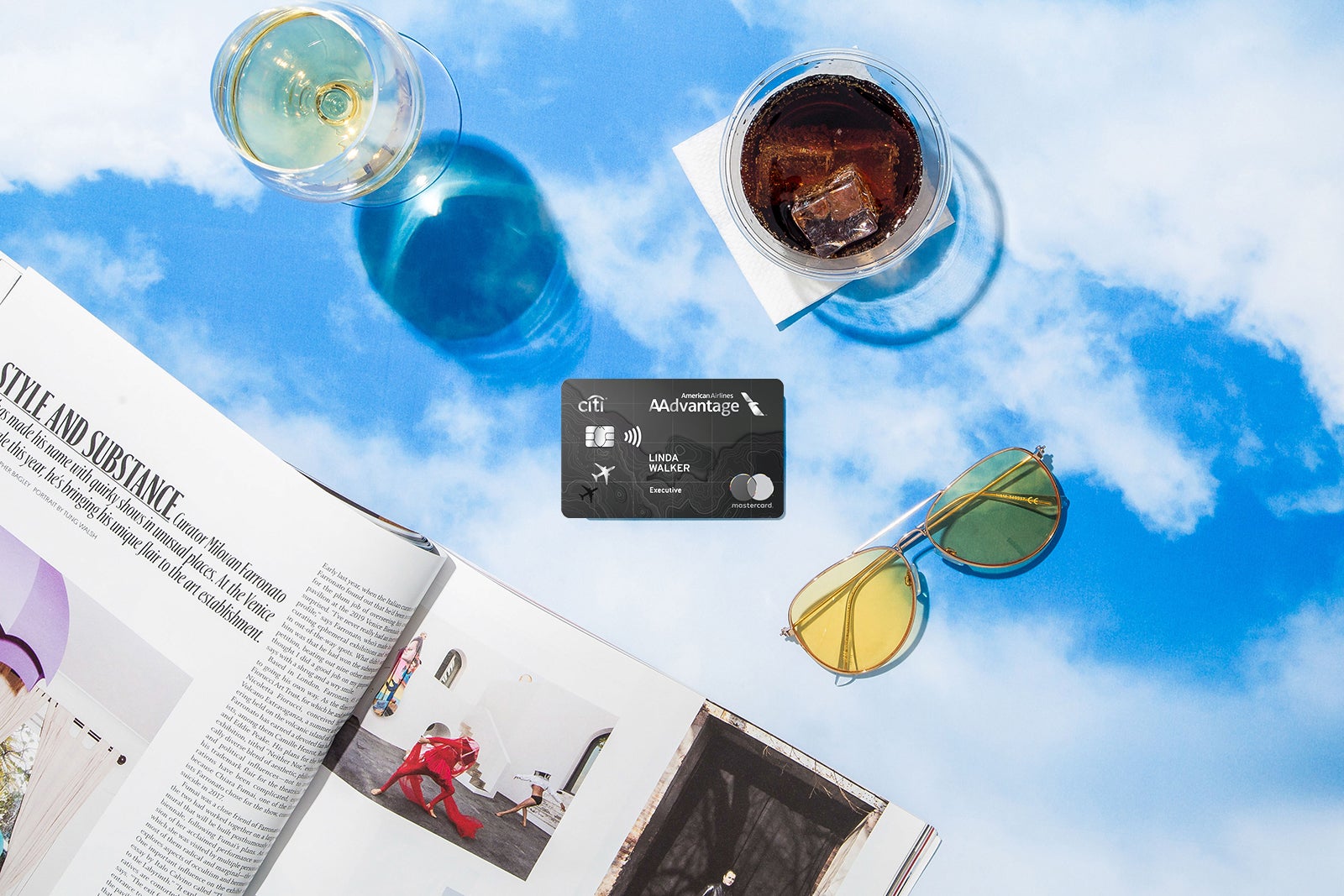 Select AAdvantage cards have historically offered an additional boost to elite-qualifying miles and/or elite-qualifying collars, both of which are being phased out later in 2022. Instead, these cards will earn bonus Loyalty Points after hitting certain spending thresholds:
AAdvantage Aviator Silver Mastercard cardmembers: Between Jan. 1, 2022, and Feb. 28, 2023, spend $20,000 on eligible purchases and earn 5,000 additional Loyalty Points. Then, earn another 5,000 Loyalty Points if you spend $40,000 on purchases and another 5,000 Loyalty Points if you spend $50,000 or more on purchases in this timeframe. So if you spend $50,000 on your card during the qualification period, you'll earn 15,000 Loyalty Points.
Related: The best credit cards for American Airlines flyers
Dining out (or ordering in)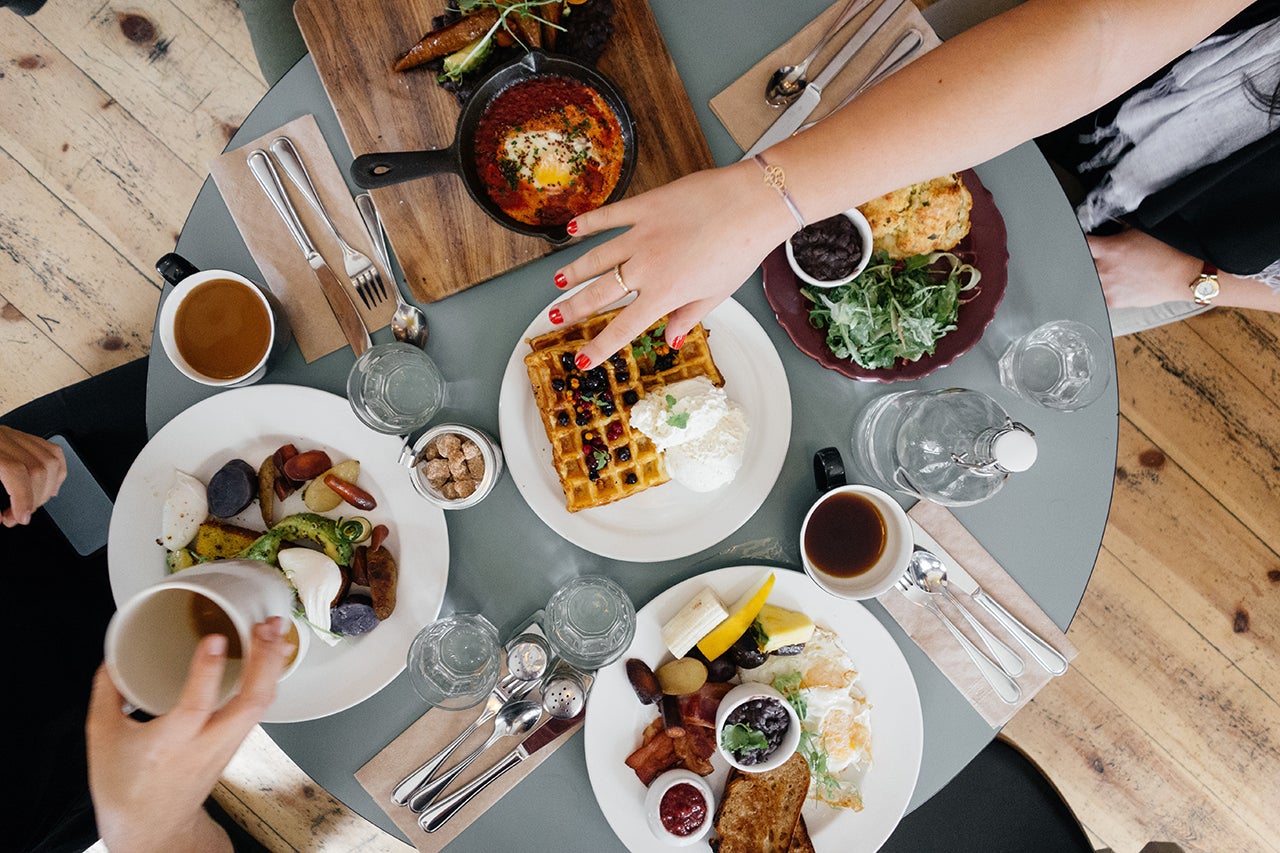 Depending on how much you dine out, you might even be able to eat your way toward elite status. The miles you earn through the AAdvantage Dining program count as Loyalty Points.
Participating in the dining rewards program is simple. Just sign up for an account and link your favorite credit cards. Then, you'll earn miles when you dine at a participating restaurant or order takeout directly. You can earn 5 AAdvantage miles per dollar spent if you're a VIP member (earned when you make 11 transactions in a calendar year), 3 AAdvantage miles per dollar spent as an online member (if you elect to receive email communication from AAdvantage Dining) and one AAdvantage mile per dollar spent as a regular member.
AAdvantage Dining often offers a welcome bonus for new members, though these miles will likely not be eligible for Loyalty Points accrual.
Related: Complete guide to airline and hotel dining rewards programs
Shopping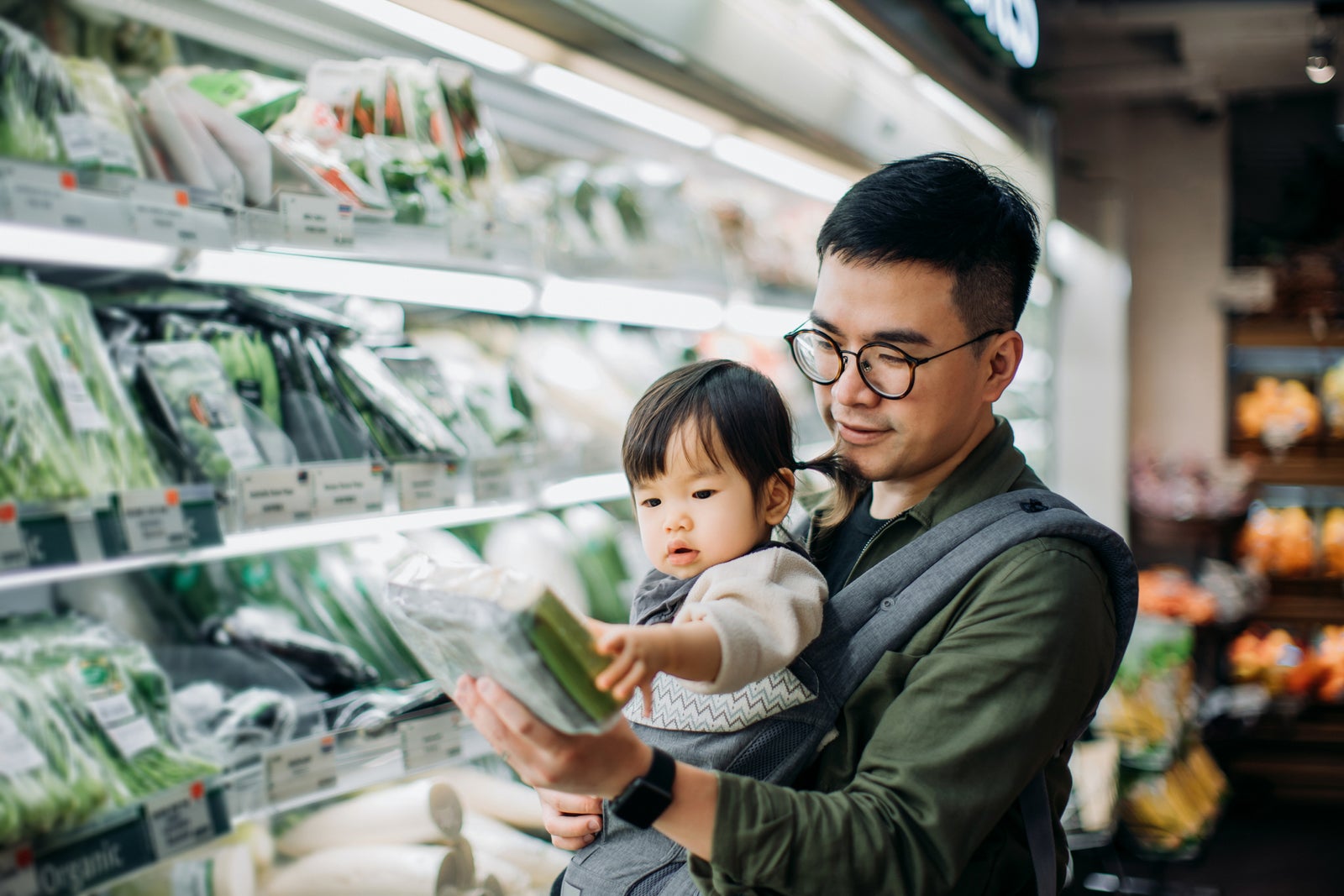 Likewise, you'll be able to earn Loyalty Points when shopping through the AAdvantage eShopping online shopping portal or the SimplyMiles program. Miles earned through these shopping programs count toward earning Loyalty Points at a 1:1 rate. And in fact, you can potentially stack the earnings in the programs to make elite progress in a hurry with the right offers.
The AAdvantage eShopping online shopping portal is just one of many online shopping portals that you can click through before making online purchases with select retailers such as Home Depot, Target, Walmart, Best Buy and hundreds more. When you do so, you'll earn American Airlines miles on the purchase — typically as a multiplier of the cost of your purchase.
However, use a shopping portal aggregator to make sure another shopping portal isn't offering a significantly better payout.
The SimplyMiles program is similar to Amex Offers in that it lets you add merchant-specific offers to a credit or debit card and earn AAdvantage miles when you use that card to make an online or in-store purchase with the merchant. For the SimplyMiles program, you'll need to live in the U.S., hold a valid Mastercard and enroll in the program. Once enrolled, you can browse offers and activate ones that you want to use. Miles are credited to your account when you make a purchase with the participating merchant.
Further, American has confirmed that you'll earn points when shopping directly through retailers like Vinesse, FTD and Vivid Seats.
Related: How to earn frequent-flyer miles shopping in stores — and why these programs matter
Hotel stays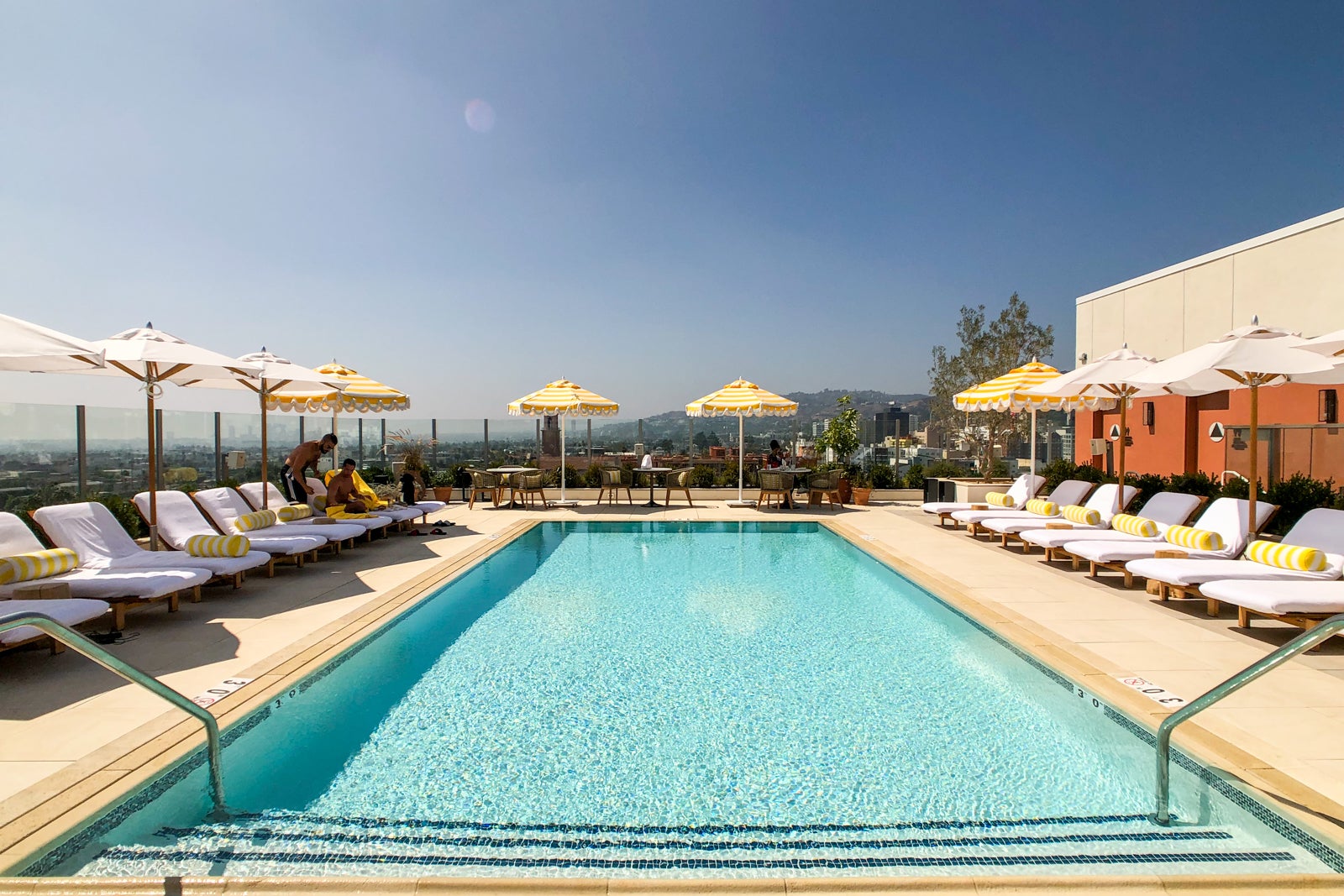 It's sometimes easy to forget, but American Airlines AAdvantage members can earn miles when staying at hotels. We don't typically advise doing that since you often miss out on earning hotel points, but it can make sense if you'd get more use out of American miles than hotel points.
Any says "base miles" earned from spending with hotel partners will count toward Loyalty Points.
Choose to earn miles instead of points
As a quick recap, you earn the following number of points with the following chains:
American Airlines Hotels: This portal is powered by Booking.com, and by making reservations directly through it, you can earn up to 10,000 miles per night (though in reality, most bookings earn far less).
Hyatt: Earn 500 miles each stay (though more on American's partnership with Hyatt later).
Marriott: Earn 1-2 AAdvantage miles per dollar spent on qualifying charges. Upscale brands like Ritz-Carlton and JW Marriott earn 2 miles per dollar, while budget brands like Aloft and Moxy earn just 1 per dollar.
IHG: Earn 1-2 miles per dollar spent on qualifying room charges. Stays at Candlewood Suites and Staybridge Suites earn 1 per dollar, while other brands earn 2 per dollar.
Wyndham Hotels and Resorts: Earn up to two miles per dollar spent on qualifying stays. Blue and Gold Wyndham Rewards members earn 1 mile per dollar, and Platinum and Diamond members earn 2 miles per dollar.
Rocketmiles: Earn up to 10,000 miles per night booking through this online travel agency.
When booking with Hyatt, Marriott, IHG and Wyndham, you must log in to your hotel loyalty program account and opt to earn miles with AAdvantage instead of hotel points. Make sure you take that step before booking if Loyalty Points are your earning priority.
American Airlines-Hyatt partnership
American Airlines AAdvantage and World of Hyatt launched a partnership in 2019 to allow elite members from both loyalty programs to earn bonus points and miles on stays and flights. American elites earn 1 AAdvantage mile per dollar spent on Hyatt stays and Hyatt elites earn bonus points on American flights.
So if you're already an American Airlines elite and you tend to stay at Hyatt properties (or can change your travel plans to do so), you could rack up a lot of extra AAdvantage miles, and thus Loyalty Points, on your hotel bookings.
One last thing: while you can transfer various types of hotel points to AAdvantage miles, these transfers will not count toward earning Loyalty Points per the program rules.
Vacation packages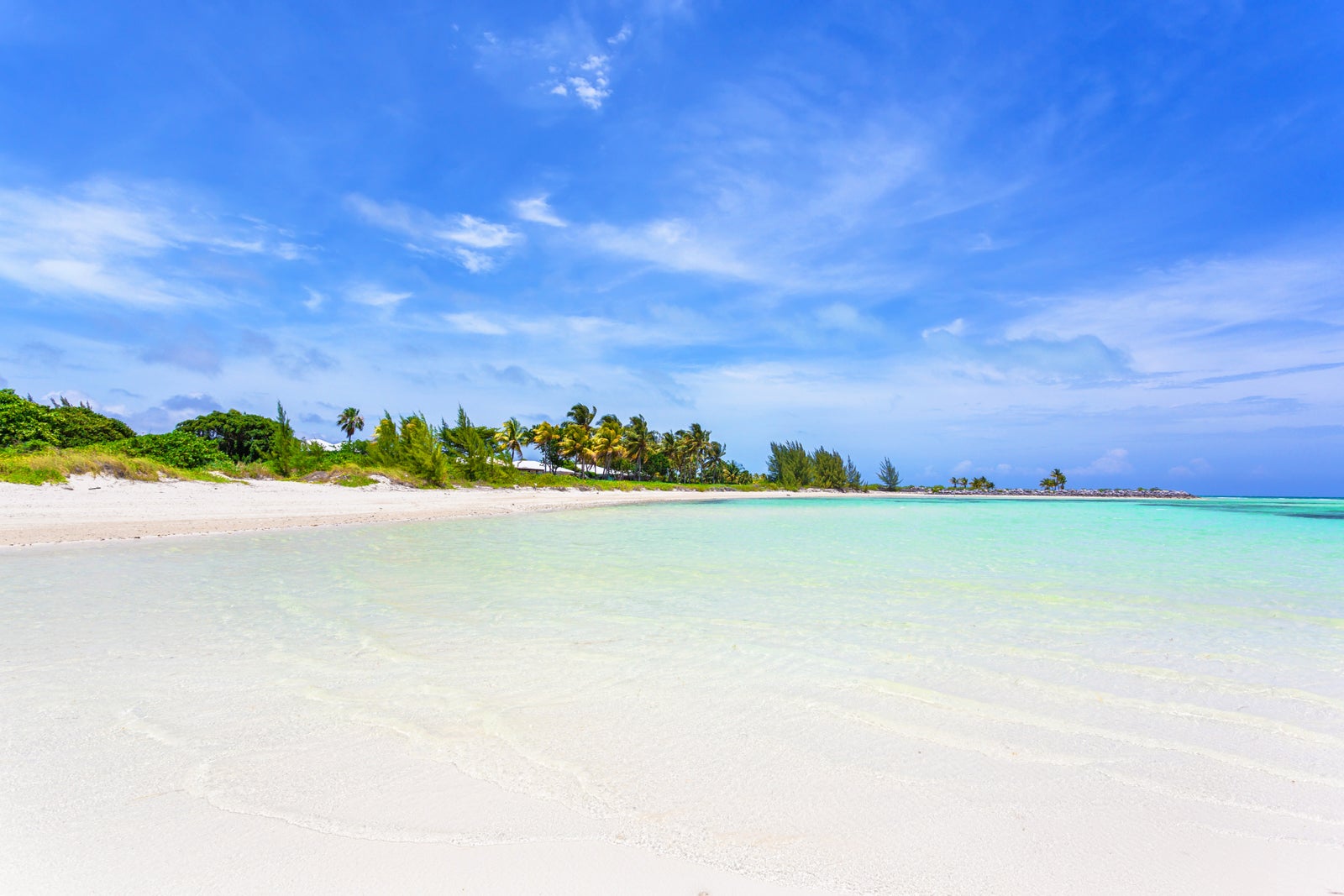 American Airlines has long offered a vacation package service that lets you bundle flights, hotels and rental cars, or any combination of the three. These packages sometimes offer slightly better deals than if you were to book your flight, hotel and car separately. Plus, you will earn 1,000 AAdvantage for every vacation package you book and can earn up to 30,000 miles when you book featured hotels.
I think it's likely that the 1,000 AAdvantage miles earned per booking will count. That said, bonus points earned at features hotels are less likely. These might fall under the "bonus miles earned from special promotions" exclusion, but only time will tell, so you can bet we hope to test this out.
As always, run the numbers before you book a vacation package over booking directly. Also, note that you most likely won't earn hotel points and elite status on hotels booked as a part of a package.
Related: The complete guide to booking all-inclusive hotels with American Airlines Vacations
Cruises
American offers the ability to book cruises directly through its website and any miles you earn will count toward Loyalty Points. You can currently earn one AAdvantage mile per dollar spent on cruise sailings through Dec. 31, 2024, up to 10,000 AAdvantage miles. In addition, those with an AAdvantage cobranded credit card earn an additional mile per dollar spent.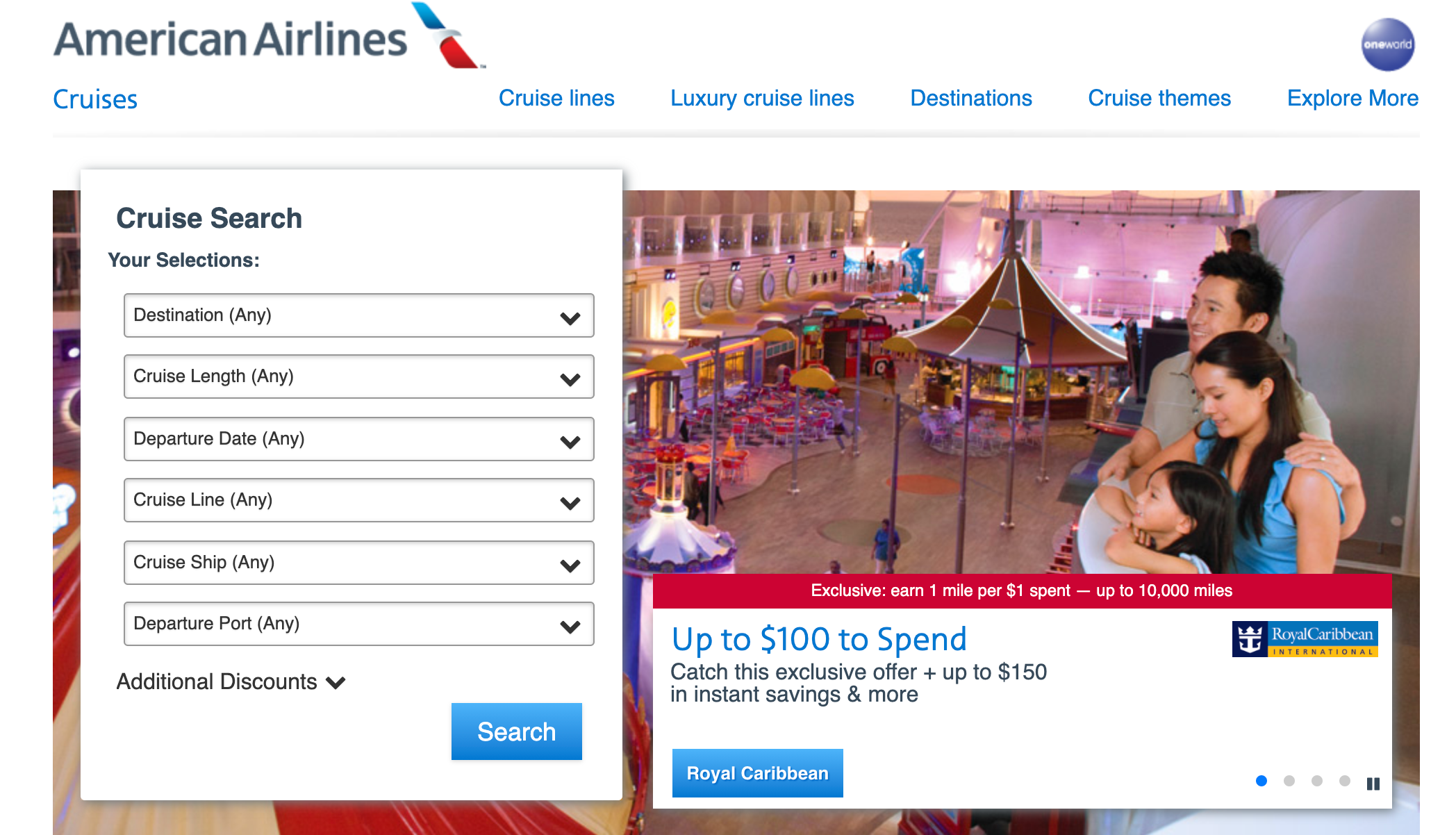 If you're a cruiser who is also looking to accumulate AAdvantage miles, it may pay to make a reservation through American's cruise portal.
Renting cars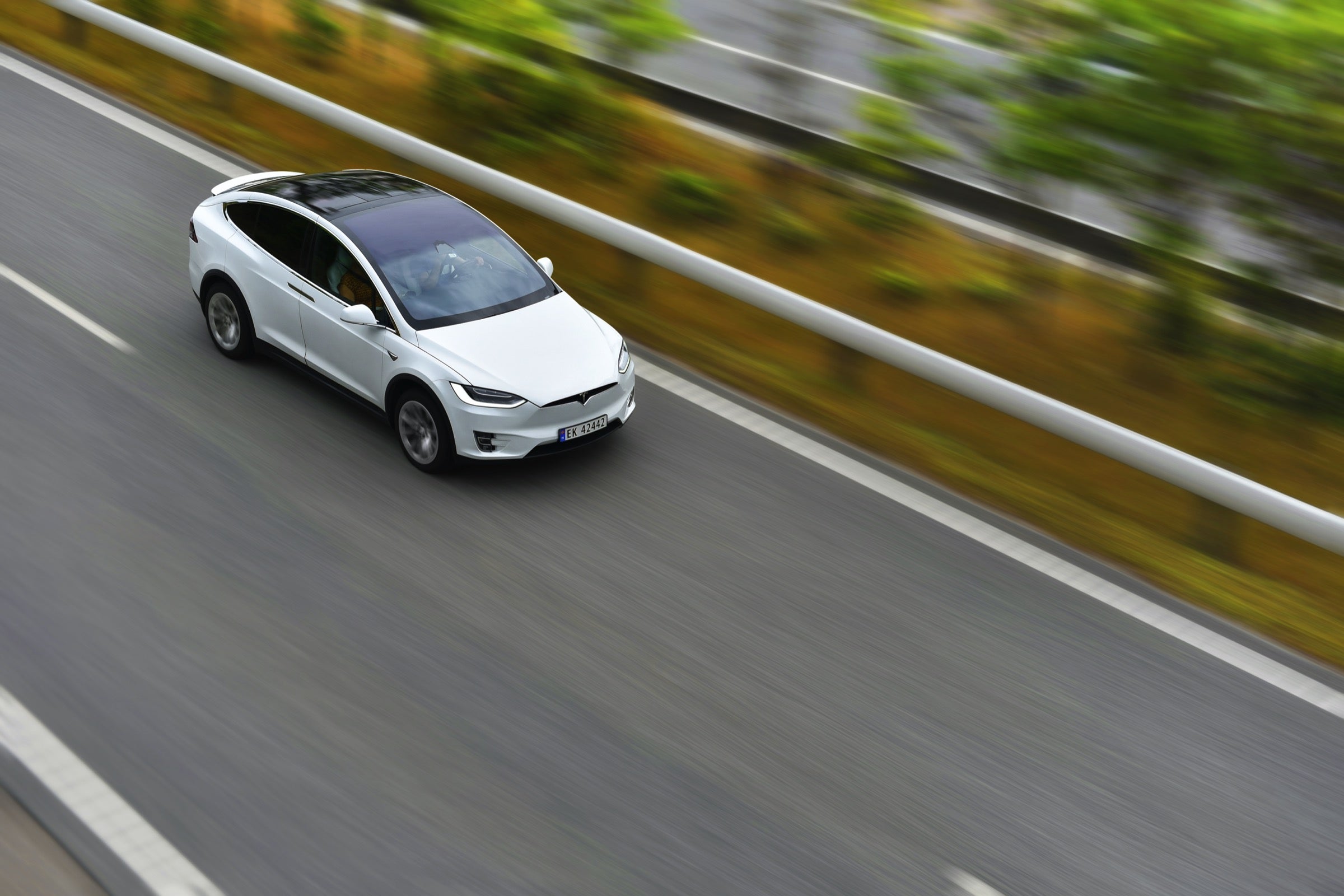 AAdvantage miles earned with rental cars will count as Loyalty Points. The number of Loyalty Points and redeemable AAdvantage miles you'll earn depends on the rental car partner you book with.
For example, Avis and Budget award a minimum of 500 miles per rental for members without elite status or a cobranded credit card, and as many as 1,250 miles for Executive Platinum members. This should translate to 500 to 1,250 Loyalty Points, respectively. On the other hand, other rental companies like Alamo and National only earn 50 miles per day, which should again translate to 50 Loyalty Points per day.
Depending on how often you rent cars, this could be a good way to pad your Loyalty Points balance.
Keep in mind that you won't earn rental car points when you credit rentals to American, so you should think through whether or not that's worth it. You may come out ahead with American miles on shorter rentals, but earn more rental car points on longer and more expensive rentals.
Paying utility bills
American currently partners with three utility companies: NRG Energy, Reliant Energy and Xoom. They offer 10,000-15,000-mile welcome bonuses for joining, as well as recurring miles on your monthly bills.
American has confirmed that activity through these partners will count toward Loyalty Points, making this an easy way to earn status without much legwork. Just be aware that several of these companies offer electricity at variable rates so there can be some volatility in your monthly bills. Also, note that these services are only available in select states.
Taking surveys
Miles for Opinions allows you to earn American Airlines miles for completing surveys on various topics. American has confirmed that miles earned through this partner will count toward Loyalty Points.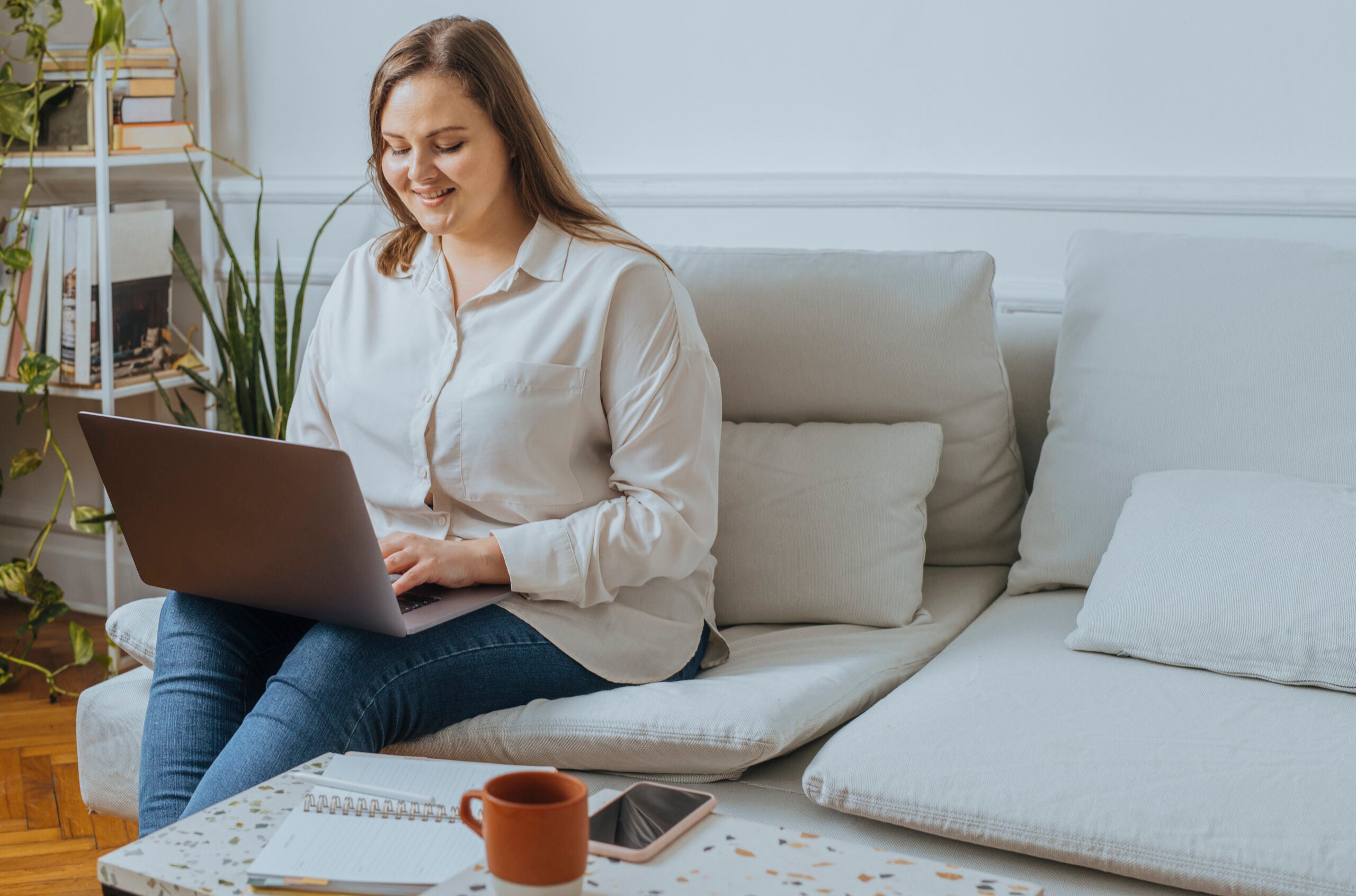 There's no monetary cost to participate so you'll be earning Loyalty Points for "free." However, be aware that it takes a lot of answering questions to earn a small number of miles this way, so consider the value of your time as well.
Related: The easiest way to top up your points and miles without spending a dime
Joining WeWork
You can earn three miles per dollar spent on a WeWork All Access monthly membership for up to 12 months. You can also earn up to 15,000 additional miles when you keep your membership for the entire 12 months. You'll earn 4,000 bonus miles after three months, 5,000 bonus miles after six months and 6,000 bonus miles after 12 months.
You must join WeWork through this dedicated landing page in order to earn the miles and Loyalty Points.
Status match and challenge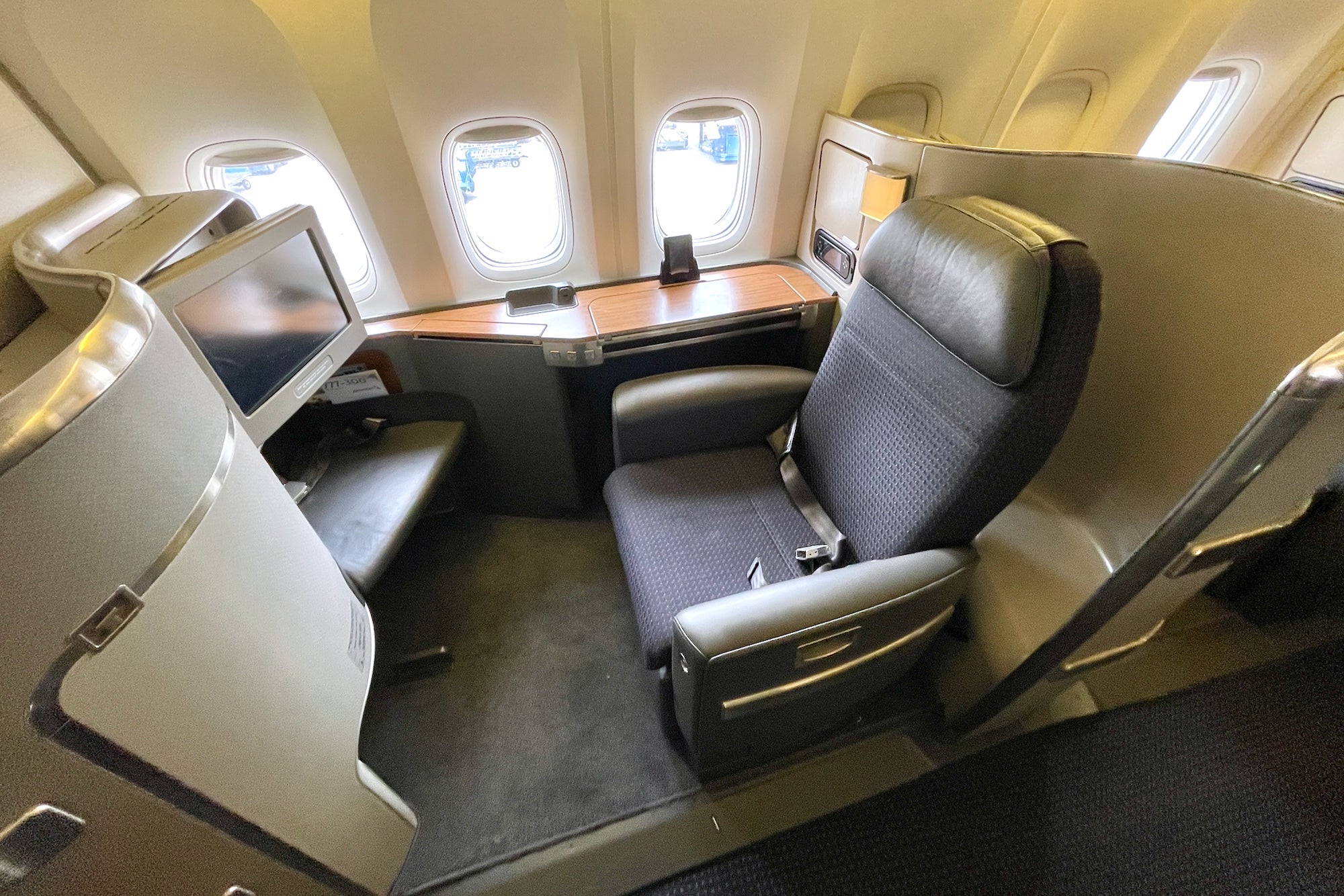 American Airlines offers status match and challenge opportunities to its competitors' frequent flyers. To participate, you must call American Airlines' AAdvantage desk and, unlike with some other carriers, you typically have to pay an upfront fee to participate and then complete certain qualification metrics within 90 days.
Also remember that thanks to the Hyatt-American partnership noted above, if you are a World of Hyatt Explorist or Globalist, you might be eligible for a special status challenge with American. In fact, some Globalist elites have even been gifted Executive Platinum status for free, so it never hurts to check what you might be eligible for with Hyatt.
Related: Current airline elite status match and challenge options you should know about
What activity does not count
Although it seems like the list of activities that earn Loyalty Points is still expanding, American already announced some definite exclusions.
The biggest is that you won't earn Loyalty Points for cobranded credit card sign-up bonuses, limited-time spending offers or multipliers on certain categories, like grocery stores or dining. As discussed, most AAdvantage cardholders will earn one mile per dollar spent, regardless of the type of purchase.
Further, you won't earn Loyalty Points for miles earned from special promotions or those accrued through buy, gift or transfer transactions. This restriction includes both miles transferred between individual accounts, as well as ones converted from another loyalty program currency, such as Marriott Bonvoy.
Unfortunately, American confirmed that also won't earn Loyalty Points through Bask Bank.
A Bask Bank mileage savings account allows you to rack up American Airlines miles instead of cash on your savings. This no doubt would have been a very popular way to earn points toward elite status.
Finally, it's unclear whether miles earned through American's periodic donation campaigns will count toward earning Loyalty Points. For instance, if you want to earn American AAdvantage miles while donating to charity, you can earn 10 miles for every dollar you give to Stand Up To Cancer when you donate $25 or more here. The donation landing page specifically states, "bonus miles do not count toward elite status qualification."
However, this disclaimer has been there since before the introduction of Loyalty Points so it might not apply in the new program.
Bottom line
There are a number of new ways to earn American elite status. Although you ultimately may end up spending more time and/or money crediting American Airlines partner transactions to the program than you would have in the past, there are now many more options than there were in the previous program.
Additionally, having a cobranded AAdvantage credit card will be extremely beneficial with the new qualification scheme. That said, non-cardholders will still be able to make progress toward status by engaging with American's other partners including the dining reward program and online shopping portal.
At the end of the day, you'll have to take a look at your elite status goals, planned travel for the year and decide whether the opportunity cost of committing to American's non-travel partners is worth it to qualify for AAdvantage elite status.
Additional reporting by Andrew Kunesh, Chris Dong, Eric Rosen, Katie Genter and Zach Griff.
Featured photo by Zach Griff/The Points Guy.